Understanding a fur out wall, its benefits and installation
Want to know what a fur out wall is? If you're one of those people who are unfamiliar with the term, don't worry, this blog will update you about a furred out wall, its benefits, and how it's done.
Keep in mind that a furred out wall will be thicker and will stand out more than the original wall. Also, it may make a room appear a bit smaller.
What does it mean to fur out a wall?
A furred out wall aka fur out wall aka furring wall is basically a wall that's been made thicker, by using furring strips, than what was originally constructed. The primary reason for furring a wall is to add to its depth or thickness. It's like building a wall of furring strips inside an existing wall. For the uninitiated, furring strips are thin strips of wood or metal that let you build the inside wall.
Whether you're using these wood or metal furring strips on the ceiling or the walls, you'll get a flat and smooth surface after the project's completion. Keep in mind that these furring strips have to be screwed or nailed into the wood or concrete wall.
How much does it cost to fur out a wall?
The average cost to fur out wall ranges between $2.14 to $2.55 per square foot. Keep in mind that this cost can vary significantly with site conditions, the scope of the remodel, labor costs, and location.
Why should you fur out a wall?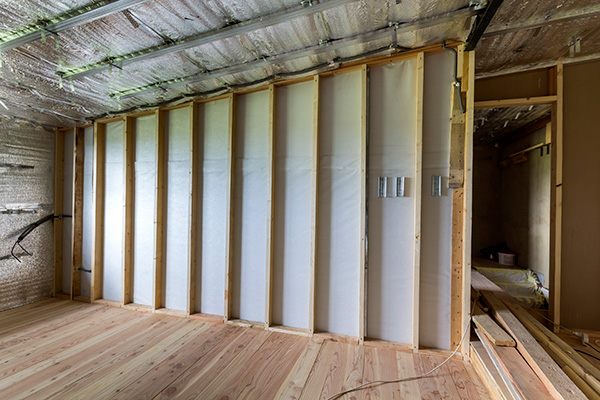 There are many reasons why a homeowner may want to fur or furr out a wall. Some of the advantages of furring out a wall include:
It allows proper insulation, thereby keeping your home warm in winters and cool in summers. And hence, helping you reduce your monthly electricity bills.
It also helps create a sound barrier for your rooms — a boon for home offices, reading areas, and master bedrooms.
Furring out a wall makes it easier to install wall paneling, drywall, or a built-in cabinet.
It helps you fix or straighten walls and ceilings with uneven surfaces.
Read more: What is skim coating
How to furr out a concrete wall?
Whether you own a residential property or a commercial building, it's always a good idea to hire a licensed professional for furring walls made of concrete. The reason is that attaching furring strips to a concrete wall can be a tad frustrating. Plus, you need correct measurements and tools.
But if you're an experienced DIYer, you can go ahead with the home improvement project by all means. We'll outline some of the steps on how to fur out a wall so that you know exactly what you're going for.
Know the construction materials you'll be using to finish the walls. For a plaster finish, space your furry strips close together. For wood planks, space out your furring strips more.
Remove all the base paneling and trim. And, anything that might come in the way — including doors, light switch covers, or radiators.
Always ensure that the furring strips are attached vertically to make finishing a wall easier.
Use a tape measure (on top of the wall as well as the bottom) to mark dots every 16 inches. Join the dots. This is where you should vertically attach the furring strips.
Attach strong and reliable anchors by drilling holes directly on the concrete and inserting the anchors into the holes.
Position the furring strips correctly and tighten up the screws.
Attach a drywall or wood paneling, and reattach the trim.
How to furr out a wall with wood studs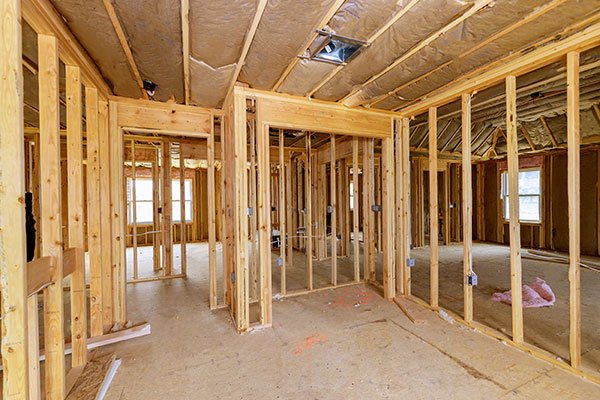 When it comes to furring out a wall with wooden planks or a stud wall, you need to space out your furring strips — making sure that the vertical lines are directly over the studs. You can buy a stud finder from your local hardware or home improvement store.
Once you've located the studs, drill the holes and insert the anchors. Attach the furring strips, and install the drywall. You can apply a coating of adhesive on one side of the wood furring strips for additional support before attaching them.
Read more: Sip panels cost
Last thoughts
Furring is a great way to expand the thickness of a wall using furring strips. So, if you're unhappy with the existing wall surface or the size of an interior wall, this process will surely get you the kind of dimensions and level surfaces you're looking for.
Also, a furred out wall will make home insulation and soundproofing easier. And, once it's done, you'll have a flush-looking wall or ceiling.
Read more: Concrete block retaining wall
Understanding a fur out wall, its benefits and installation
was last modified:
November 11th, 2022
by
Recommended