A gamer is a gamer, no matter what the age! And, having a game room setup in your home can be the coolest thing. Imagine, you have a dedicated area just for your gaming sessions! Your very own recreational oasis after a long day.
Whatever your requirements are, you can create the perfect gaming room setup. Whether that means keeping things simple or going full swing with colossal monitors, futuristic accessories, psychedelic ambient lighting, and unique game room furniture.
We've gathered some epic video game room ideas to help you create the most awesome gaming room setup, right in your home.
Consider what you need to create a gaming room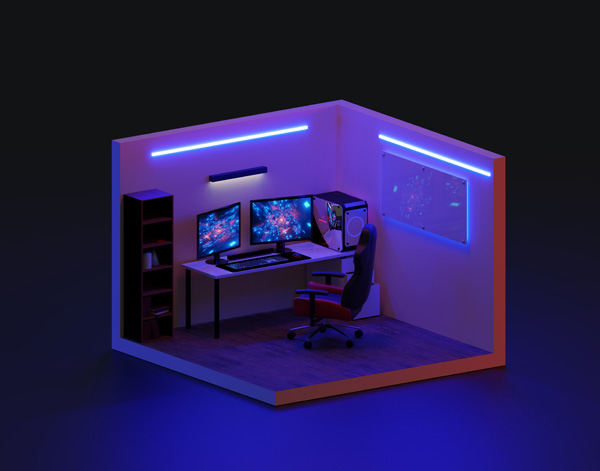 The first question you should ask yourself is what all will you need to set up a gaming station. You could invest in multiple monitors, a gaming PC, or gaming consoles. Remember that your gaming zone should strike a nice balance between functionality and comfort. You should be able to use the game/computer room to entertain friends and even have those rocking jam sessions — while you and your friends engage in a raging video game battle.
Set up a budget for your gaming room
The average cost to remodel a game room comes to approximately $19,000. Of course, the pricing depends on the type of game room, its square footage, and the decor. A low-end game room remodel can start from $6,500 to several thousand dollars. Keep in mind that a carefully planned game room remodeling project will also increase the value of your property in the real estate market.
Instantly estimate the cost of your remodel...
...or take your time to personalize dozens of choices to transform your house into your dream home.
Consider the size of your gaming room setup
When you're setting up a video gaming room, size does matter. After all, you have to be certain of the placement of your consoles, TV, recliner chairs, couches, lights, and decor items. Plus, you need a good walkable space for you and your friends.
Even though there isn't a set guideline regarding the size of a game room, you need to make sure that it's neither too big nor too small.
Invest in good speakers, microphones and cameras
The joy of playing video games is incomplete without a good speaker system. After all, it's the sound effects that raise the tension and excitement while playing. You must install excellent speakers for the best gaming experience.
Remember that nowadays gaming is more than just a hobby. E-sports are on the rise and millennials and younger generations are actually pursuing gaming as a profitable career path.
Platforms like Twitch are making this possible for everyone through streaming services. So, if you are thinking on going pro as a gamer, you should also invest in high-quality cameras and microphones to stream your gameplay.
Get yourself a gaming chair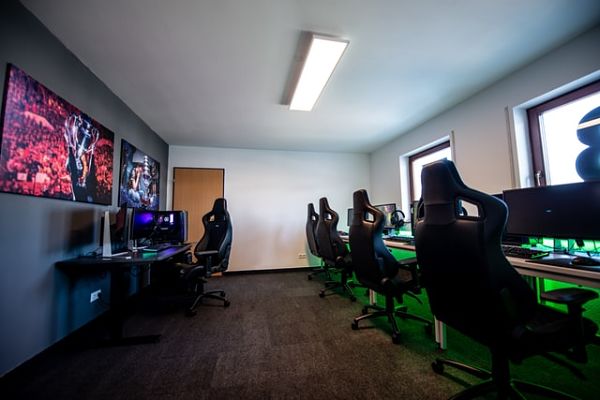 You need convenient yet funky furniture for your video gaming room. They should provide maximum comfort and lumbar support (especially important for PC gamers) because you may be sitting here continuously for hours. Think recliner chairs or bean bags. Choose the best colors, materials, and shapes according to your personal preference.
Soundproof your game room
A game room, or a gamer bedroom, can be really loud. We understand that the sound effects enhance the room's atmosphere and lift the spirit of the players. We anticipate a lot of screaming — out of rage or happiness.
It's a good idea to soundproof the room. Unless you want the sounds to reach your living room! You can make use of soundproofing materials such as insulating foams, acoustic panels, or drywall. These are specifically made for noise cancellation. Carpets and thick drapes add to the room soundproofing.
Go crazy with a wide monitor or projector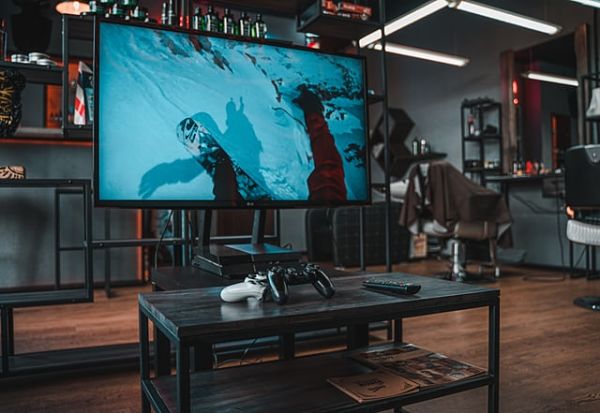 Playing a video game on a regular PC screen is passé. If you really want to take gaming to the next level, use a projector or an LED TV with a large display screen. You can select a suitable range and size for your gaming room setup. Connect the screen to the speakers, consoles, and other gaming essentials — and your home theater system/Gamestation is set!
Read more: Tv placement in living rooms
Organize the wires and installations
Since a gaming room setup has a number of electric installations, there are wires and power sockets to take care of. Most of the time, you're left dealing with tangled gizmos and cords. Don't let this happen in your game room. Apart from being a safety hazard, the tangled, unorganized wires will make the room look messy. Set the wires under the carpet, behind the storage racks, or use the extension cable cleverly for cable management.
Get the best-LED lighting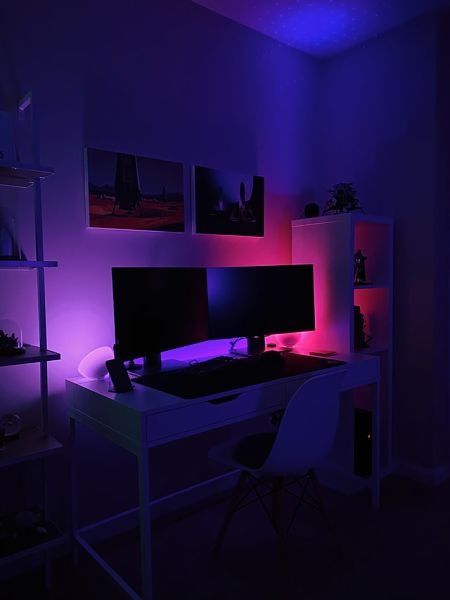 Lighting in the gaming area is important. A game room isn't supposed to be too bright. Also, don't forget that it needs to be completely dark when you're using a projector screen. The best way is to use push-button control lighting for your game room design. You can install LED strips for a computer desk setup. For a TV setup, keep in mind that the light fixtures don't leave an ugly glare.
Get a good internet connection through a Wi-Fi router
A wireless router is best for online video game players. The wireless networking conveniently connects to the console, gaming gears, camera, and other accessories. Just make sure that the connection is stable without any buffering.
Bring in the right game room decor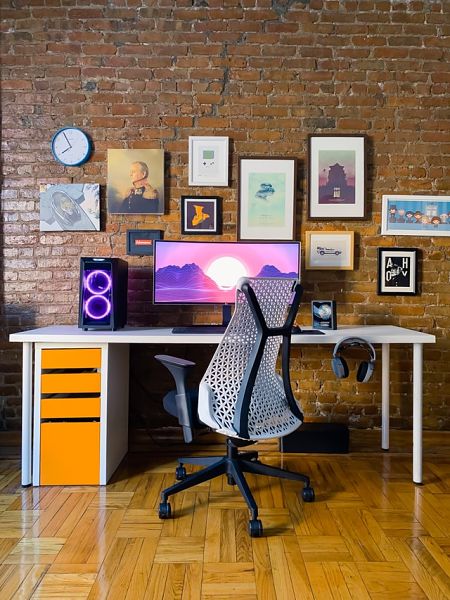 Let your game room reflect your personality. Make sure your decor includes fun wall arts (geek art, if you so prefer), unique gaming accessories, good storage solutions for your video games, computer games and DVDs, your favorite Star Wars posters, and other eclectic gaming design ideas. Choose vibrant and energetic decorations that match your gaming spirit.
Last words
If you want to add a new game room or expand your existing gaming room, these cool gaming ideas will help you in your home improvement project. Whether you want to play in solitude or have a good game battle with your buddy — you can get the most out of your gaming experience. So, build yourself a dream gaming room setup, blast those sound effects, scream till your throat turns dry, fight for the game controllers, and let your gaming obsession take over!
Read more: A Complete Guide on YouTube Studio Setup at Home
Gaming Room Setup Ideas & Costs
was last modified:
November 1st, 2021
by
Recommended