Garage doors, being the first thing that you can see on the front facade, largely contribute to the overall appearance of your residence. Your curb appeal can be enhanced by simply changing the appearance of your garage door. However, this doesn't mean that you have to overspend on renovating your garage just to make your curb a bit more attractive. If you feel that your home exterior needs a little makeover, then you're in the right place as we'll provide you with tips on how you can refurbish your garage door to complement your curb appeal.
Use Glass Type Garage Doors
Solid pane garage doors are quite outdated and they seem a little boring. Changing them into glass type, multi pane door type will give your garage a fresh and modern look. Aside from enhancing the appearance of your garage from the outer perspective, it will also make your home look a lot less crowded from the inside. You'll have a better view of your lawn and at the same time, people from the outside can get a peek of your beautiful interiors.
Repainting Your Garage Door
A quick way to make your curb look more appealing is to change the color of your front façade, including your garage door. Choose colors that will complement your lawn and your curb design. If you have a nice, green lawn, give your façade a nice, yellow tone instead of using earthy hues. This will make your home stand out and enhance your curb appeal.
Add Details to A Blank Door
Plain looking garage doors are very common and even though it symbolizes simplicity, they still won't improve your curb appeal. Instead, add a few details to your bare garage door. You can paint or weld a couple of lines, shapes and art to make it look more modern and appealing. The designs don't really need to be balanced and regular. Sometimes, asymmetry gets the job done.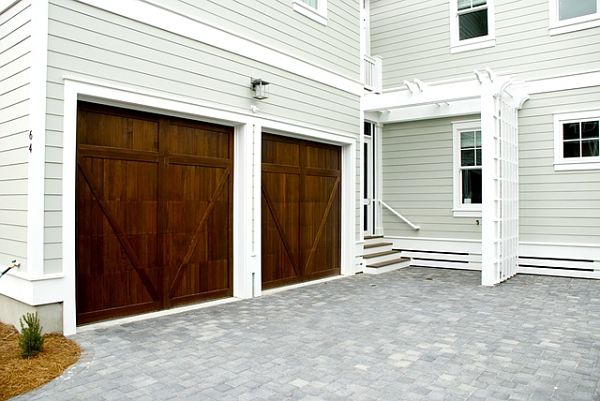 Light Up Your Driveway
If your curb appeal is close to being perfect, yet you still feel that there's something's missing, try to add a couple of outdoor wall mounted lights to your garage door. Just remember that there are still some factors to consider when choosing the correct light fixture. Choose an outdoor wall light that will complement the overall appearance of your home. If you get this one right, you will have a more enticing curb appeal and everyone will surely notice your front garage.
A Shift from Wood to Steel
Wooden garage doors are prone to absorbing high levels of moisture and it may eventually rot if not treated properly. A rotting garage door will definitely hurt your curb appeal. While repair is the first-hand solution, also consider switching from wood to steel-made garage doors which can last longer than the usual wooden doors. Aside from improving your overall curb appeal, it also helps you to save money in the long run.

TIP: Use our Real-Time Remodeling Calculator and find out in minutes how much your garage remodel will cost.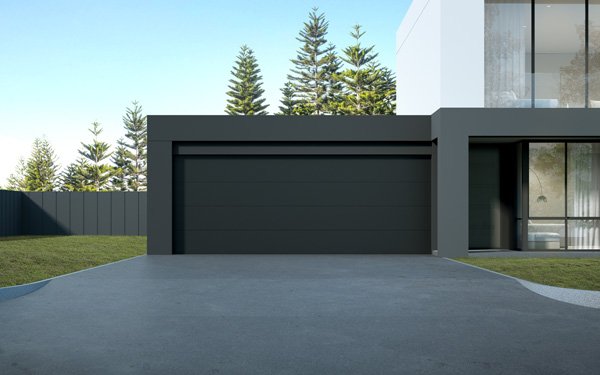 Revamp your Wooden Garage Door
Wooden garage doors are known to be high maintenance, but they provide classy and sophisticated look from the outside. If you wish to keep your old, wooden garage door, then it's time to give it a new look so that it will complement your curb appeal. One way to refurbish your old wooden garage door is to use gel stains. This will give a strong wood color to your garage without having to spend much. You can buy gel stains for less than 20 bucks and you can do it yourself to save on labor cost.
Read more: How to perform kitchen revamp for a property sale
Time for Expansion
Have you ever considered widening garage door? Well, this option might be costly as you have to reinstall everything, including the walls and the doors. However, when you're aspiring for a better curb appeal, you may want to broaden your doors to make your house look a bit bigger from the outside. However, Before expanding your garage, think about how much space you can spare for this renovation project.
Read more: How to install plywood walls garage
Reconsider its Shape
Rectangular garage doors are somewhat overrated. Most people choose this type because it is easier to build and it practically goes along with any type of home exterior. However, if you want to enhance your curb appeal, this is something that you may want to change. There are many types of garage doors other than the rectangular ones. You can opt to have a curve-shaped garage door or a cornered opening instead. This will provide your house with a softer tone, especially when you already have lots of edges on your exterior.
Aside from these, there are still a lot of things that you can do with your garage door. However, if you choose to refurbish it, always remember that you don't have to overspend just to make an exemplary curb appeal. In the end, it will still depend on your landscaping, personal preference, and budget.
MORE: You don't have to break the bank to improve your curb appeal: Easy & Cheap Ways To Increase Your Home's Value
Garage Door Tips To Improve Your Curb Appeal
was last modified:
July 25th, 2022
by
Recommended