What Are the General Contractor Insurance Requirements
Whether you're an independent general contractor or working for a construction firm, you will undoubtedly need good insurance coverage. It will protect you and your business. So, what are the minimum general contractor insurance requirements?
well, that's exactly what we'll discuss in this article. But first, a pertinent question.
What is contractor insurance?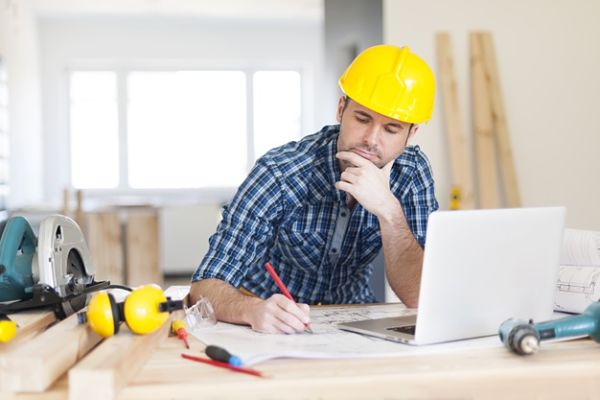 Contractor insurances cover any accidental injury or damage to someone else's property, that can otherwise lead to personal liability. If you're a licensed contractor, you will have some experience with construction insurance — whether it's a third-party liability, workers compensation, or general liability insurance.
These types of liability insurance are especially important because it's not just your business assets that are at risk; your life is too.
General contractor insurance requirements can be difficult to figure out as they vary from one state to another. Having said that, there are some important types of insurance requirements that you need to be aware of.
Looking for a licensed general contractor? Use Kukun's Find a Pro tool for the most reliable professionals
Read more: What are the Florida general contractor license requirements?
How do you make sure you have the right insurance coverage?
Well, the types of insurance you may need will vary depending on the structure of your contractor business, the type of construction work you do, and the type of equipment or vehicle you use for home renovations or constructions.
Basically, your insurance coverage will be according to the nature of your job, how many employees you have or if you're planning to grow your business. In any case, you must include the types of construction insurances that are absolutely required by law.
What are the general contractor insurance requirements as per law?
When it comes to general contractor insurance requirements, most of those mentioned below are legal obligations, not choices. So, if you're working in the construction industry, you have to have the following insurances:
General liability insurance
General liability insurance offers you coverage in common accidents that may happen on the job site. Some of the inclusions are bodily injury to third parties, damage to the property while you're working there, and any personal injury that you might face during the course of your contractor's job.
General liability insurance is basically a type of insurance that you cannot do without for any business needs. The law considers it the first general contractor insurance requirement for a building construction business.
Workers' compensation
Worker's compensation or workers' comp in the insurance lingo, is a type of insurance that's meant for those who have employees working for them. The insurance covers you in case a worker faces an injury or becomes ill while on the job. The insurance policy then pays the worker's wages and/or medical benefits.
This insurance, basically, keeps the workers from suing you directly if you're a business owner in the construction sector. In case you're a sole proprietor without any employees, you must check with the concerned state authorities to find out whether or not you would legally require this type of employee insurance.
Third-party liability
The state law mandates this type of building construction insurance. Interestingly, it protects your clients from any claims that you, as a contractor, may make against them. Similarly, subcontractors working for you will also have to cover any third-party liability.
This insurance ensures that only the people actually working on the job site are liable for any wrongdoing.
Auto insurance
This is again a kind of insurance which is a must. If you or any person you employ under your company's name is driving a vehicle to the job site, they should have up-to-date commercial auto insurance.
Optional construction insurance coverage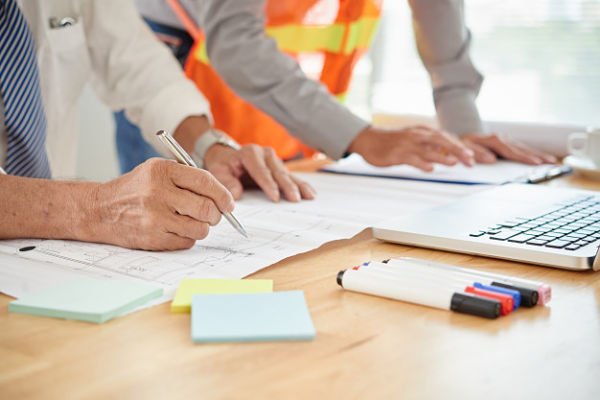 Having good insurance is highly recommended. Risk management is good business practice. While some construction insurance requirements are mandatory by law, others are more flexible — some even based on a per-job basis. Some of these optional insurances include:
Specific coverage extension
If you're a construction business owner or a general contractor working on your own, you will surely have a lot on your hands. There could be horrid things happening on the job that you're not prepared for. Damage due to unintended wrong planning, bad home design, flawed workmanship, or sub-standard building materials. And, that's why you will require extra protection against the damage. This is where a specific coverage extension comes in handy.
Since liability insurance coverage may be limited to a certain amount of money, a coverage extension ensures that you are able to make bigger claims if required.
Additional insured
Some contracts often require additional construction insurance requirements. You need to show your customers a Certificate of Insurance (COI). And, in addition, most of them want you to add them as an Additional Insured. If you have liability insurance, getting an additional insured is easy enough. You can apply for it through any online insurance provider.
Flood insurance
If you work in a region where flooding is a common occurrence, flood insurance is a really good idea. The insurance will cover most of the losses that occur due to natural calamity.
Property insurance
Property insurance isn't just the concern of homeowners and renters. It's also helpful for your construction business. If you decide to use it, the insurance can protect your physical assets such as your warehouse, office space, building materials, equipment, and construction tools.
How much does general contractor liability insurance cost?
Professional liability insurance for general contractors usually costs an average of $45 a month. That translates to $520 per year. Additional insurances will cost you more. Of course, the kind of coverage you need depends on the scale of the construction work you do.
A contractor or a construction business owner must have insurance that covers both bodily injury and property damage. It's best to get a policy (from reputed insurance companies) that gives you good liability coverage and fits your budget.
Last thoughts
Running a contractor business is challenging enough without you having to lose your sleep over possible lawsuits, employee injuries on the site, or property damage.
If you're a general contractor or a construction business owner, having the right business insurance will give you immense peace of mind. And, you'll be able to better focus on the work at hand.
Read more: Real Estate Agent Liability Insurance: A Complete Guide

What Are the General Contractor Insurance Requirements
was last modified:
March 20th, 2021
by
Recommended