Finance
Finance your next remodeling project!
Check the loan offers you qualify for.
Your credit score will not be affected
Valentine's Day comes with all kinds of company. Whether you're planning a solo night with a great book, something spicy with a love interest, a silly time with your rowdy little ones, or an anti-V-day party with good friends, your home is the place to be. Here are four valentine's day decorations for your home to help you create the perfect at-home, heart-and-candy-day experience.
1. Create an interactive tablescape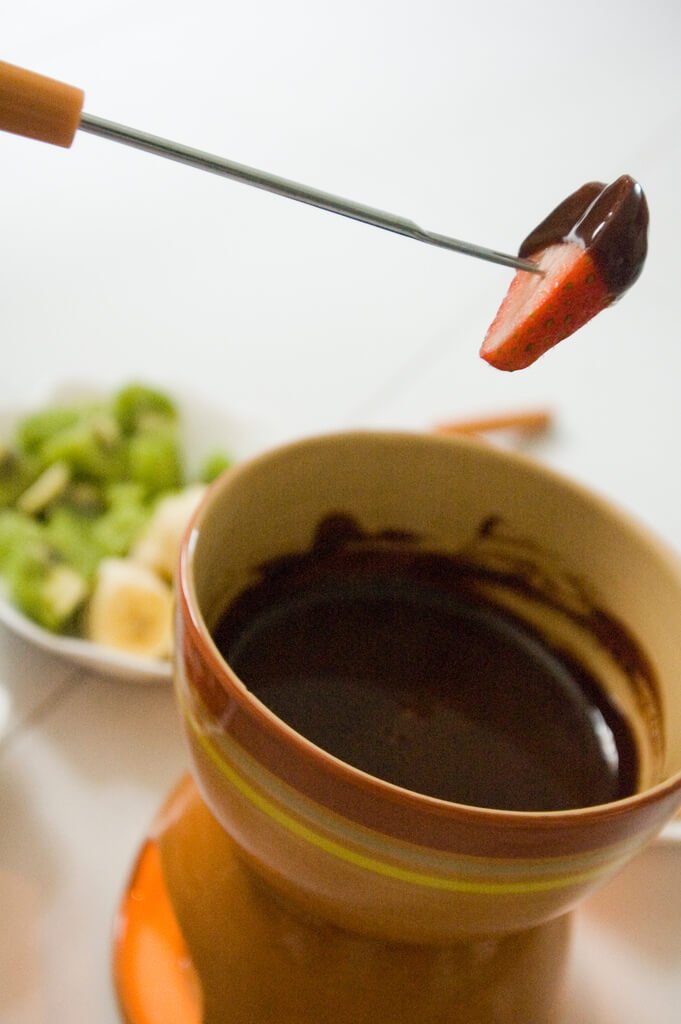 Chocolate Fondue by Jonathan Lin on Flickr [CC BY-SA 2.0]
Party-goers in the '70s had it right – fondue is one fun food experience. This Valentine's Day, wow your love interest with a romantic dessert experience – chocolate fondue for two. Celebrating with friends? Grab a few more forks, and enjoy a decadent chocolate or cheese experience with the whole crew. Create a fun tablescape by placing favorite items for dipping in festive-colored bowls and platters. Add in a nice tablecloth, or run a sheet of white paper over a sub-par version to provide a place that young ones (or young-at-heart friends) can draw/drip on. Bonus: zero time spent over a hot stove.
2. Get comfy

Sometimes the best Valentine's Day company comes in the form of a comfortable piece of furniture. Whether you're curling up in an armchair with a good book, hanging out with someone special on a loveseat just big enough for two, or hosting a crew on a sectional sofa, the right piece of furniture goes a long way in creating the right atmosphere and feel. Top it off with a soft throw blanket (or a few) and get ready for movie time. You could even snuggle up in front of the fireplace for a cozy time.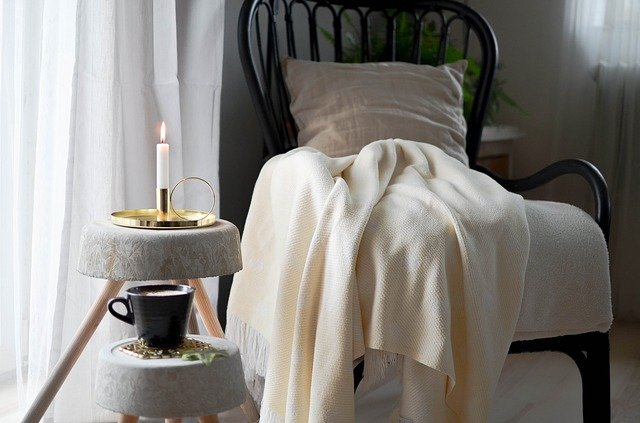 Pixabay
3. Light it up

Smart lighting is key in valentine's day decorations for home. For crafting a perfect party or romantic vibe, switching out your light fixtures can make a big difference in a space. Maybe Valentine's Day is the perfect reason to pop for the chandelier you've been eyeing (what could be more romantic?), or you want to wow your friends with perfect pendant lights. Create a decadent feel for yourself or for two with a cool candelabra. And if it's romance you're after, don't forget the dimmers.
4. Create a blazing focal point

Few things, say comfort or romance better than a fireplace. If you're lucky enough to have a functioning fireplace, make use of it. Enjoy a relaxing evening with a favorite beverage; bask in a blissful cliché and create a romantic space with a comfy rug, pillows, and dessert for two; or make your living room feel extra home-y for friends and family by lighting a fire and accentuating it with a stunning accessory, like a unique gate.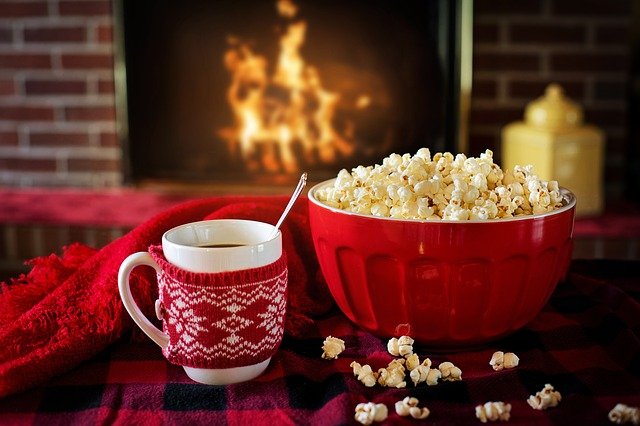 Pxhere
Even if your fireplace isn't in working condition, there are a number of great ways to make it a focal point that everyone will love. Thanks to technology, you can even get in on the fireplace thing if your home didn't come equipped with one.
Get Cozy with These Valentine's Day Decorations for Home
was last modified:
August 24th, 2021
by
Recommended for you