Thinking about dining room furniture arrangement does not only mean calculating dimensions, it also means evaluating the available space. When you're faced with an empty room and looking for great design options, your challenge is finding the best way to organize the space according to the available characteristics. The dimensions and shape of a room almost always dictate what the optimal layout for the most important furniture is going to be.
In that sense, an elongated dining room would benefit from a rectangular table that reflects the space in scale, form and context.
Dining room table placement is a decisive factor for creating a comfortable atmosphere. Keep in mind that you should be able to take full advantage of the table's surface. So place your table with its purpose in mind, such as considering the different areas of activity, which in a dining room usually include a place to eat, another to circulate, another to store dishes, and perhaps one more to store wine and liquor bottles.
Distribution of Furniture
As mentioned above, the ideal place to start when considering your dining room furniture arrangement is the table — think of it as the axis of the room. There is a convention that, for understandable reasons, indicates that the center of the room is the right place for the table. However, if the room is so small that it would be impossible to circulate around a centrally placed table, your best bet is to place the table against a wall — a placement that can be supplemented by placing a bench underneath it at the wall.
Carpets are a stylish and valuable way to define areas if your dining room shares space with your living room. You can also use armchairs, low furniture or bookshelves with this same function in mind.
When deciding where to place your dining room furniture and other objects, it is a good idea to draw a floor plan, cut out paper chairs and tables to scale, and then play with different set-ups. If you're like many people, you will find that you have too much furniture when doing this exercise. In that case, do not force it all in! If you have to discard some of your choices to get an open and welcoming space, do not hesitate to do so.
Read more: Choose the best carpet home
Dining Room Tips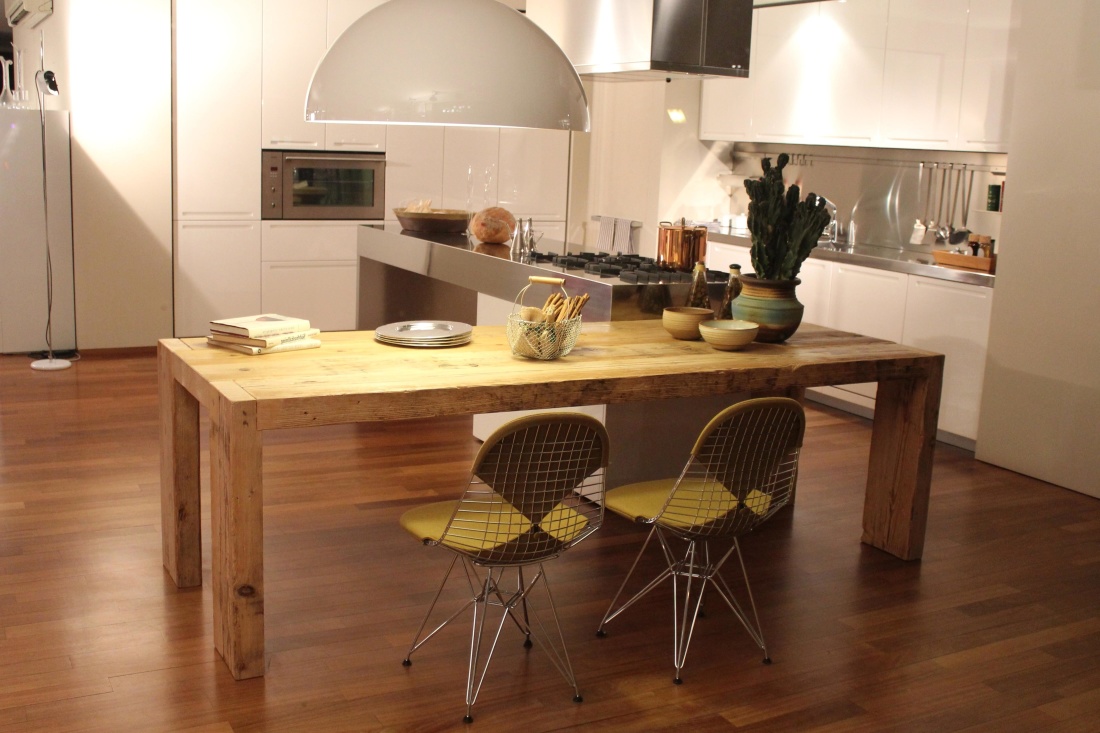 Room dividers such as screens, curtains, and bookshelves allow for flexibility of use and can easily be adjusted to suit your needs and activities.
If you realize that your chairs are perhaps too voluminous and take up too much space when you're figuring out your dining room furniture arrangement, you should consider replacing some if not all of them with benches or stools that can be placed under the table when it's not in use.
Also, keep in mind that your dining room chairs shouldn't be too close to each other. It is important to leave enough space between them to allow guests to easily move around and be seated, and then to have freedom of movement once seated.
Shape of the Dining Table
As in all furniture, the shape of your dining table not only plays to your personal taste but also to the ways in which you think you will use it.
A round table, for example, allows for a more dynamic and democratic relationship among diners as no one is at the head of the table and the center is equally within reach for all.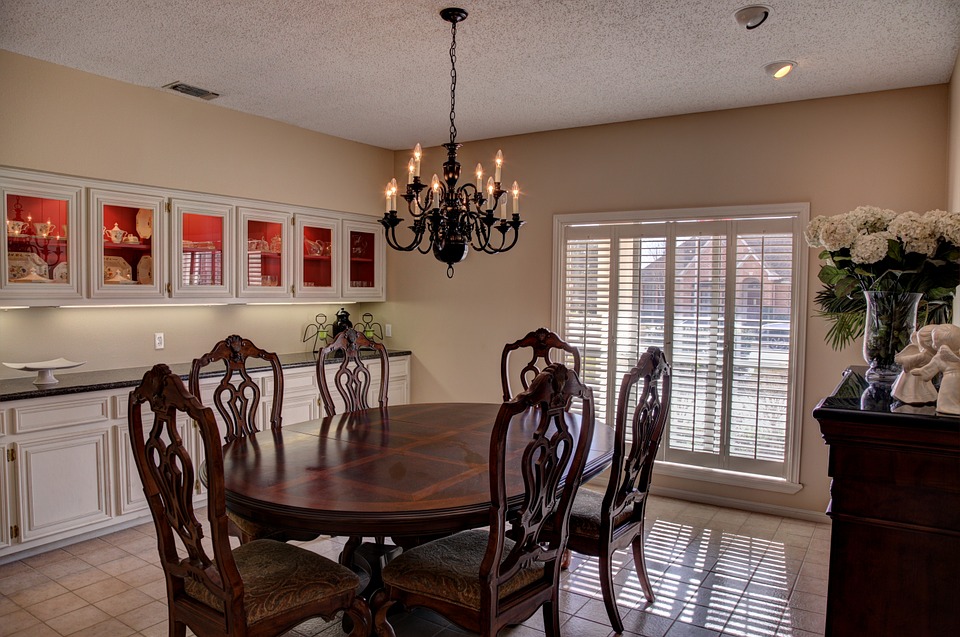 Perhaps the most traditional shape for a dining room table is a rectangular table, which allows a large number of people to be seated at the same time and, unlike a round table, can indicate the position of homeowners at the head of the table. This shape of the table works well for those who have less space since it can be stowed against a wall or in a corner when not in use.
READ MORE: Living Room Dining Room Combo: Proven Strategies To Nail Space Distribution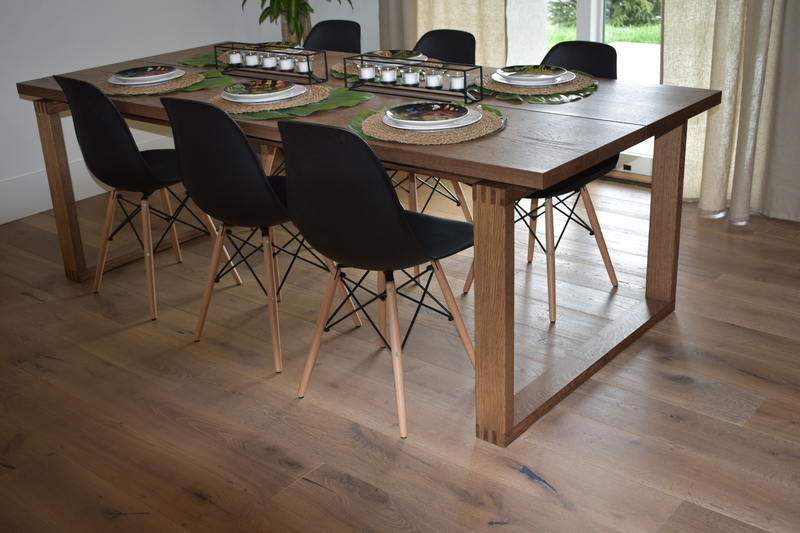 A square table is a fairly recent fashion and shares some characteristics with round tables, such as equality of seating, and others from rectangular tables, such as the ability to place it in a corner when it's not being used in order to take make the most of the available space.
READ MORE: How to Choose Dining Room Colors
Dining Room Furniture Arrangement ideas and Tips
was last modified:
April 25th, 2022
by
Recommended