Home renovations often tend to be expensive and long drawn out affairs. At least half of the expenses you will incur while renovating your home will be on materials. And that right there is an opportunity for you to reign in the budget and bring home some savings. We're going to discuss how you can buy smart while shopping for your home renovation and actually make a difference in how much you end up spending on the project.
Making your shopping list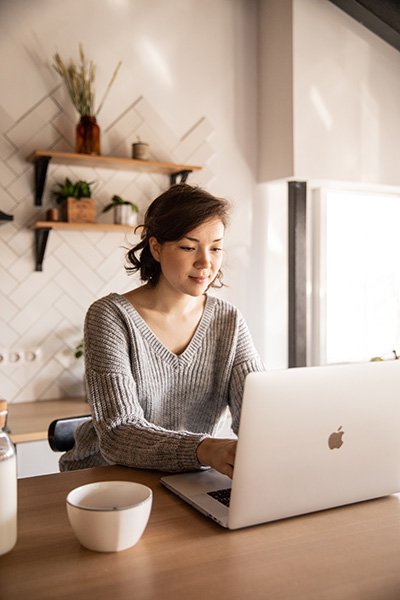 Even before we begin with shopping tips, let's discuss how to make a shopping list for your home remodel. To show you how to make a list, let us make one for a bathroom renovation.
You will need to begin by deciding on floor plans and how much the room you are renovating is going to change.
In this case, will you need new floor tiles and wall tiles? What kind of tiles are you going to invest in ceramic, natural stone, or vinyl? Are you building a new shower stall or adding a new bathtub? Here is a list of basic bathroom fixtures for your consideration.
Showerhead
Shower valve
Bathtub
Toilet
Towel rack
TP holder
Lighting
Vanities
Mirrors
Bathroom sinks
Medicine chest
Other than these basic items, you could choose to spend on some extra bells and whistles, such as:
Electronic toilet sets
Handheld shower head
Body jets
Steam generators
Wet speakers
Multi-directional showerheads and diverters
The second part of the list will obviously depend on how smart you are while shopping and how much you're willing to stretch your budget.
Smart shopping tips
Now that we've seen how to go about making a shopping list, let's see how to land those great discounts and deals.
Cheaper isn't always better
We know this is about saving money, but that doesn't mean buying substandard quality materials.
For example, buying a bathroom fixture from an open box may come with a discount, but you will need to make sure that you're buying a complete, undamaged, and functional product.
Similarly, while some paints may be cheaper than others, remember that expensive, good paints require fewer coats and will last longer.
In these cases, spending the right amount of money will actually save you money in the long run.
Ask recommendations from those in the know
When it comes to shopping for building materials for home improvements, people like your interior designer or your contractor will know of trustworthy businesses locally that have a good selection of products of decent quality.
You would be wise to ask and take their advice about where to shop from. They may even have a good enough rapport with the business owners to influence how much of a discount you get on your purchase.
In fact, if your contractor and you share a good enough rapport, he might even let you use his business credentials to get a trade discount from his regular vendors.
Buy from local businesses
This is a smart choice for more reasons than supporting your local community. Local mom-and-pop operations may be able to offer you a larger discount on your purchase than a store owned by a large chain ever will.
The reason for this flexibility is because large chains are governed by margins set by their parent companies about how much of a margin they can offer their customers. Local businesses can decide for themselves.
Buy everything from one store
Let us, for example, suppose your home remodel project includes kitchen and bathroom renovations.
Your shopping list for your kitchen may include kitchen appliances, kitchen cabinets, tiles, and more. Your list for your bathroom remodel may include shower tiles, bathroom vanities, bathroom sinks, and more. It is possible that multiple stores may have discounts on individual items on your list. That might make you think it is more viable for you to put in the extra legwork and buy each product individually.
That, however, is not necessarily true. You are better off buying everything from a single reliable store. The minute you buy a large number of products, you become a big fish for the business, and that will put you in a position to negotiate a better discount from them.
Plan in advance and shop early
During the course of your home renovation, as with everything else, time is money. Unavailability of the right supplies when they are needed can cause delays and in turn, cost you more money in labor hours.
It helps to always sit with your contractor and plan what supplies are needed well in advance before the actual work begins. That way, you also have sufficient time to manage funds and procure materials.
Another guaranteed way to get great discounts
Almost all stores have a back section for appliances and furniture with dents and blemishes that are sold at a price way below the actual asking price of that product. Often, these products have very minor blemishes that can either be easily mended or may not affect the functionality of the product as is at all. This is an easy way to get great deals on kitchen appliances, living room carpets and furniture, electronics, and more.
Refurbished and upcycled furniture is also often a lot less expensive and just as beautiful, if not more, than new furniture. A lot of organizations that deal with these kinds of furniture are often connected to great causes as well, so you get to give back while buying great stuff for your home renovation.
Very often, tiles, upholstery, and designer fittings that were trends of yesteryears are sold off at discounted prices to make way for current trends. If any of those products fit into your home design plan, don't let current market trends stop you from saving a pile of cash.
Renovating your home? Use our free remodel cost estimator to help you budget better.
Great tips for shopping for your home renovation
was last modified:
August 25th, 2021
by
Recommended