Planning to put up a green holiday décor this festive season? Wise decision. If you're looking for inexpensive, creative décor ideas for your home, look no further. We have some unique green Christmas decorations to inspire you this holiday season.
These simple green holiday decor ideas will not just help you save money, they'll make use of eco-friendly as well as natural decorations. Sometimes, even edible decorations!
And, they are different from the ubiquitous color scheme of red, white, gold, silver, and blue. We'll use a lot of greens — literally as well as environmentally — making the entire décor beautiful, calm, and cozy. It'll make you believe that you are amidst nature.
So, if you're thinking of going green in your home decor this holiday season, you've landed at the right place.
Let's look at our collection of Christmas ideas that are innovative, environmentally friendly, and budget-friendly.
Create a green door wreath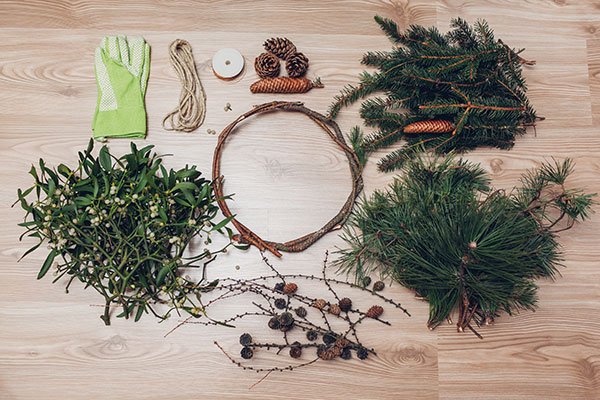 A Christmas without a wreath is unthinkable. But this time around, avoid using plastic Christmas ornaments and artificial twigs for the same. Instead, create your own fragrant greenery with eucalyptus, fir, pine cones, pine leaves, holly, and garden flowers for a truly natural and festive feel.
And that way, you can bring in the smell of the forest at your front door. Choose the colors and textures that work best for your home décor. Trust us, you'll make a grand entrance with this eco-friendly wreath.
Make scrap ribbon tree ornament sets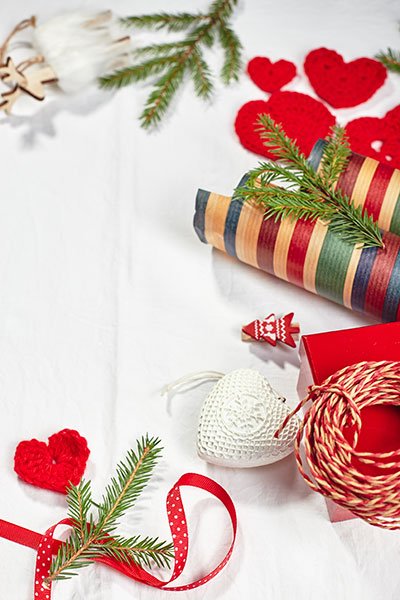 We're sure you have beautiful ribbon scraps that are too short for gift wrapping and too beautiful to just throw away. Well, you what? You can use them in the most innovative way.
Gather some fallen twigs from your home garden. Or, you may pick cinnamon sticks from the kitchen. Wrap those lovely ribbons around these and create simple yet colorful, and earth-friendly Christmas tree décor. Bunch them together for the most festive effect.
Use evergreen garland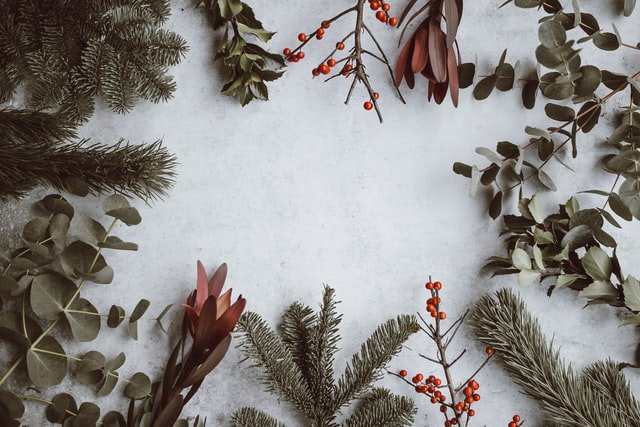 Use some real branches and leaves to create au natural garlands. You can make them even more eye-catching with berries, grapes, chilies, and LED lights. Frame your doors and windows with these evergreen garlands. And, voila! You have the most interesting Christmas decoration — without making a deep hole in your pockets.
Recycle wine bottles as lights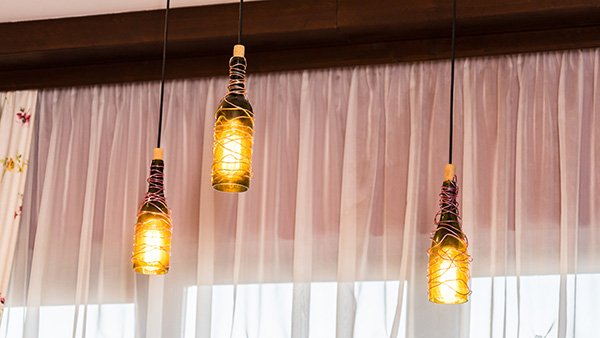 Use empty bottles, preferably green or brown wine bottles, to showcase your creativity. Now, there are several ways to make use of these. You can cut the glass bottles in half and place them on tea lights or candles. The other way is to add battery-operated string lights inside the whole bottle. Either way, your Christmas lighting will look as surreal as possible.
Utilize old stockings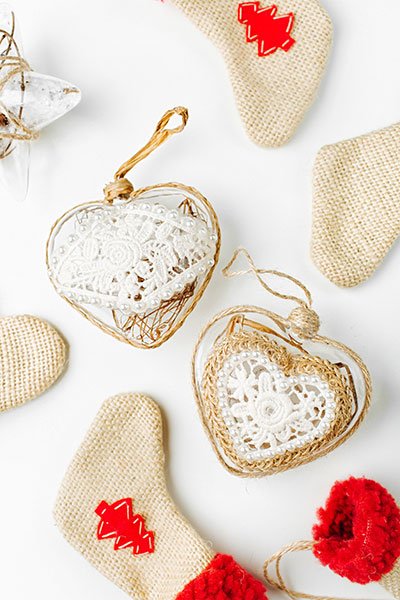 This is the perfect time to use those mismatched old pairs of socks and stockings. Make cardboard cutouts and cover them with these stockings. Place the bright and cheery decorations on your mantel shelf, and create a perfect Christmas scene. The fireplace will make things even more toasty. Just wear your Christmas sweater and you're all set for the holiday season.
Read more: Gorgeous fireplace Christmas decorations
Think living Christmas tree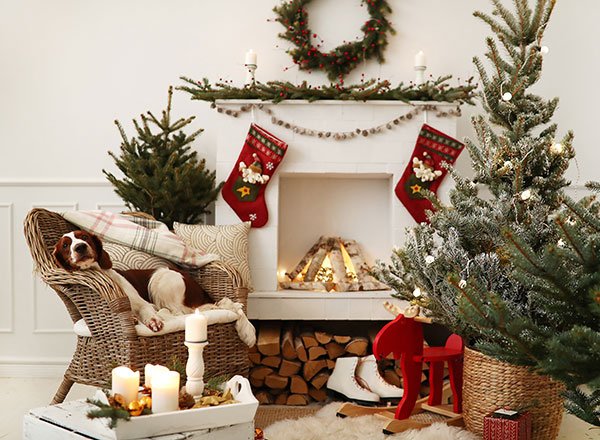 Consider buying a live, potted Christmas tree instead of chopping down a perfectly healthy one. This green holiday décor idea will allow you to enjoy the fresh festive smell of a tree. And after the Christmas celebrations are over, you can plant it in your garden. This way, you get to enjoy its beauty all year round.
Read more: Best Christmas gifts for home
Get recycled paper Christmas decorations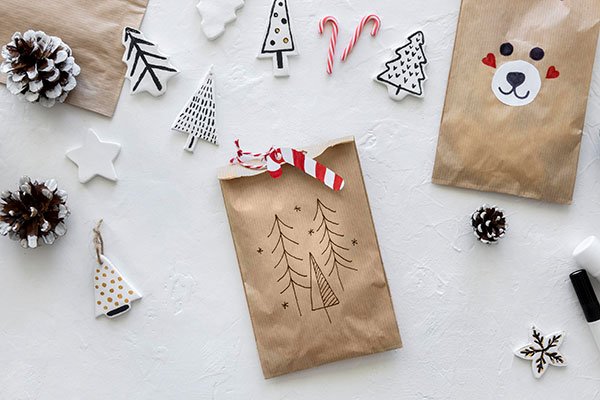 You can use pages from an old book or newspapers, or leftover wrapping paper you have around the house to make hanging baubles and paper ornaments. You may color them in metallic paint colors or wrap them up in pine or magnolia leaves. Place these together to jazz up a corner of your living room. And, welcome your holiday guests with something unique.
Switch to eco-friendly wrappings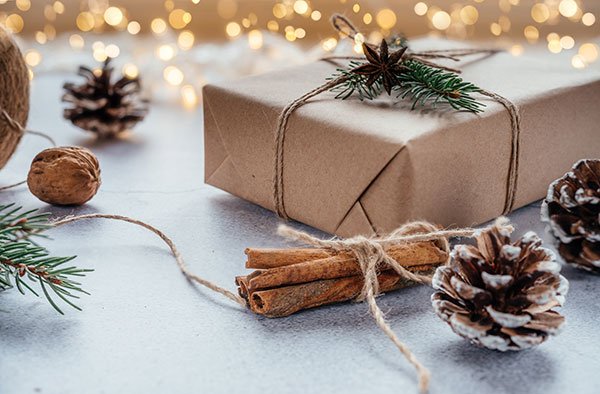 Switch to eco-friendly brown paper or burlap fabric instead of glitter wrapping paper, sticky tape, and ribbons. This will help you minimize the high level of waste produced this time of the year, and will make your decorations sustainable as well as beautiful.
Beautify the space with candles and greens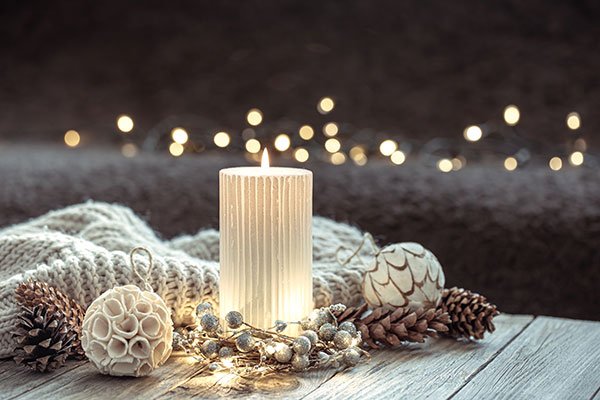 Good lighting sets the mood for any festival. Twinkling candlelight, more than anything else, offers a magical touch. This interesting green holiday décor idea beautifully uses white pillar candles surrounded by sprigs of greenery, berries, and fresh flowers. You can place the entire arrangement on a platter or inside an open glass jar. The effect will be surreal, to say the least.
Make unique napkin rings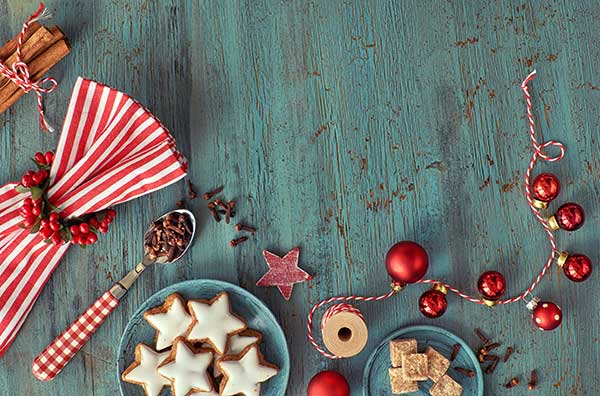 Here's a unique décor idea to celebrate a sustainable Christmas. You can use vines, leaves, and flower buds to tie around your dinner table napkins. Your table setting will look really special and well-put-together.
Create a centerpiece with a tree stump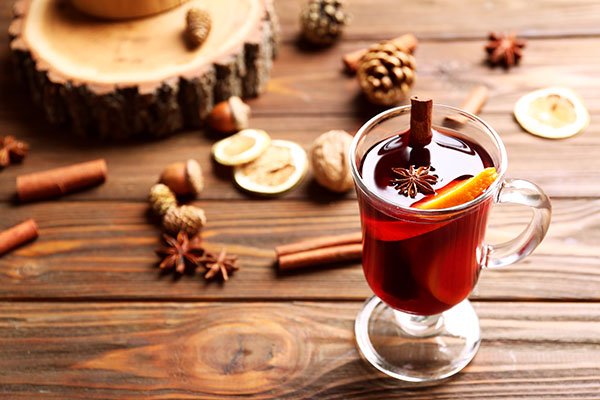 Are you anyway planning a tree stump removal in your yard? The timing couldn't be more perfect. Use the tree stump as a beautiful centerpiece on your dining table. Place candles, pebbles, and that beautiful pearl string of yours on it to make the entire arrangement stand out.
Gather a fancy fruit basket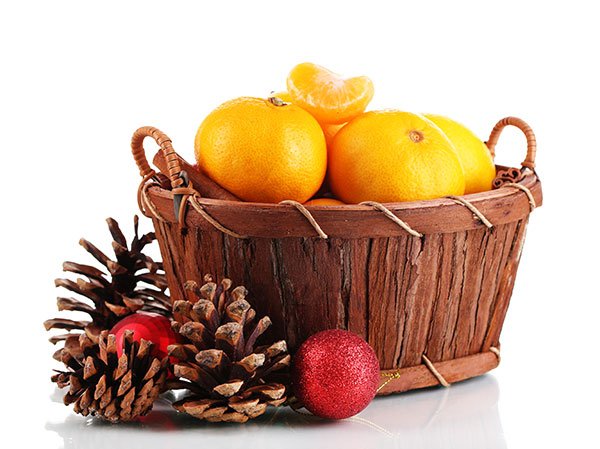 Here's a unique decoration idea. Create an edible basket with fruits of all kinds. Real, edible, seasonal fruits instead of faux fruits. You may add pinecones, pine leaves, and evergreen tree branches to fill the basket. Decorate the green fruits and accessories with some baking gold dust and display them on a glass cake stand.
Illuminate the branches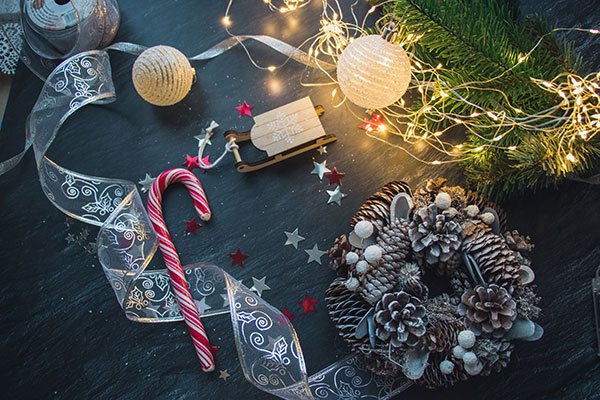 This is the perfect time to make use of the winter scene outdoors. Collect some dried branches and wrap them with string lights. You can either place them together in a huge flower vase to create an impression of a tabletop tree or display them individually throughout the room.
Exchange green gifts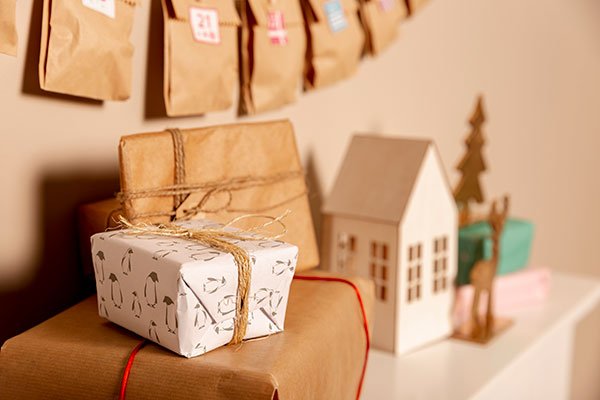 It's time to really think hard about what to buy as Christmas gifts. Something that will make gift exchange fun and responsible. Celebrate an eco-friendly Christmas with functional, handmade gifts instead of store-bought things that may end up in a pile after the festive season.
Last thoughts
An earth-friendly green holiday décor needn't be boring or any less fun. Making use of natural biodegradable materials to dress up your home will go a long way in promoting a sustainable lifestyle. And, trust us, such green Christmas decorations will make your house the toast of the neighborhood this holiday season.
Creative green Christmas decorations for your home
was last modified:
December 16th, 2022
by
Recommended