How to Choose the Right Wall Art For Your Home
I can't count the number of times I've gone on online forums and social media groups to see these questions posted and reposted over and over again. They're all formed differently, but they all ask for the same thing.
"What kind of wall art and home decor would suit this wall?"
Whether you're moving into a new apartment or just bought a house fresh off of real estate, you're going to run into thoughts of adding finishing touches to a particular space inside the house.
For some people, choosing wall art and prints with frames is as simple as ordering one from a bunch, and looking perfectly happy. But for the interior design-savvy people who want to exhibit aesthetic unity in their space, you'll need to do a bit more scrutiny and planning.
The Art of Choosing Wall Decor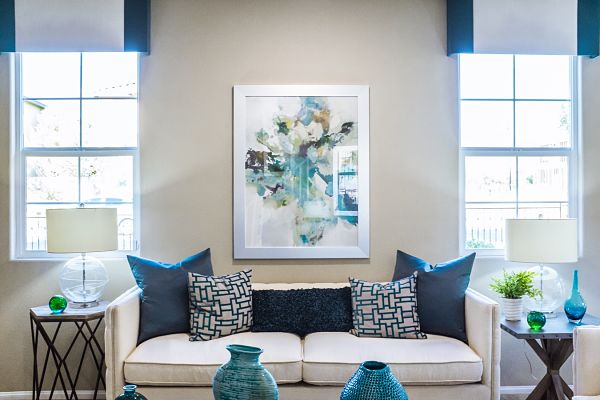 Your living space or bedroom (or any room in the house) can be perfectly furnished, and it can still lack that final quality.
People's homes are different. Some have smooth walls, others are coarsely textured. Other homes have modern feels to them and sport expansive walls that need something to fill the space. Still, there are homes that only have one available space above selected furniture, and that space can still look void.
Hanging home decor, abstract art, framed photos and prints, tapestries, and other pieces of art are the icing on the cake to any interior space. Hanging wall art draws the attention of your viewers and adds personality to a particular space.
There are no formulaic set of rules put in place for making a home look picture perfect while being adorned in prints framed, but here are a couple of ideas that would properly answer the question of, "What kind of wall art should I hang over here?"
Choosing Wall Art That Goes with Wall Color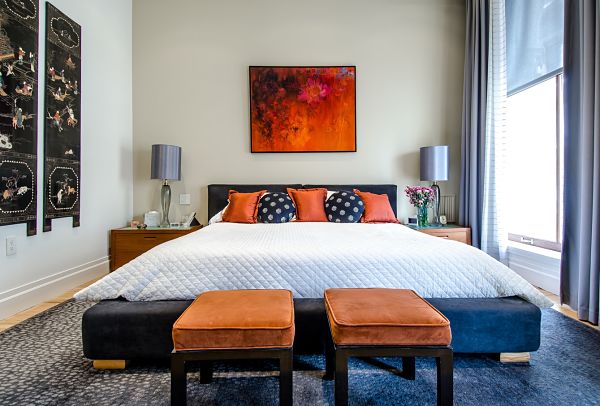 In the world of interior decorating, there is a difference between art colors and a room's color palette. With artwork, you are freer to use bold color schemes or bright colors that you would normally set aside for accent walls when it comes to choosing wall colors.
There are two ways to choosing your wall art according to wall color.
First off, you can pick artwork that showcases bolder hues or shades on the current wall's color scheme. The color of your walls doesn't have to restrict the color palette of your art.
Here are a couple of points to note:
Order your wall art based on undertones

Undertones in art are the basic qualities of the big picture. Dark blue undertones would look gorgeous on light blue walls, even if the latter color is not actually present in the wall art.

Add emphasis on an art piece with frames

You don't have to stick to the traditional colors or neutrals like black or white, and gold or silver. Feel free to choose a complementary hue.

Stark and bright colors

Neon colors and the bright hues stand out in quality against a neutral background.
Aside from introducing the bold shades against similar color schemes, you can add art to your room that makes use of colors that are already present in the walls. Sticking to consistent color palettes have never stirred anyone wrong, and some people like a good monochromatic scheme.
Play matchmaker: Match your most significant piece of artwork to the color that matches the wall it will hang from.
Use the color wheel: You can use the color wheel as your point of reference for choosing complementary shades.
Choose according to the room: it's advisable to choose wall art whose exact shade or hue is already present in the room.
Different shades: You can choose wall arts of the same color, but in a
iffering shade. When in doubt, stick to black and white — two neutrals that match any color.
Read more: Top Accent Wall Colors to Make You Go Wow
Picking the Wall Art by Interior Style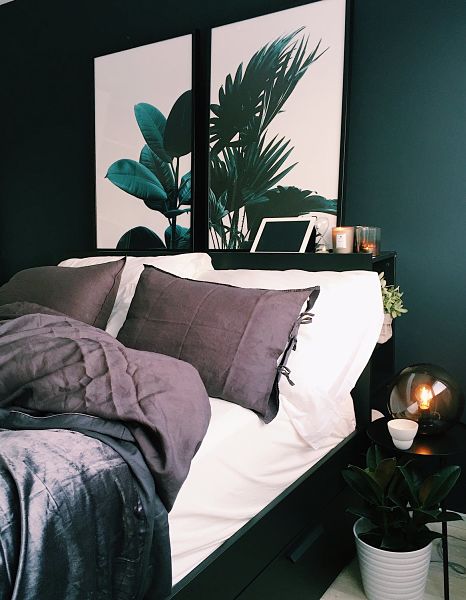 The most natural way of choosing wall art, and perhaps the easiest to adhere with is choosing your wall decor based off of your interior design. But it's worth noting that the process of choosing wall art based on interior design style is personal.
So, let's say for instance that your home sports a Bohemian style or Industrial design. Then in choosing your wall art, you would have to go with rustic or antique pieces, sporting patterns, bold colors, or specifically Bohemian-themed.
Find or invest in at least one oversized piece of wall art you can hang proudly from the center of attention in the available space.
Choose artwork that matches your room's interior design — the furniture, the accents, etc.
Use frames to add emphasis on wall decor.
Mix all sorts of materials in adding metal accents or wooden art.
Choosing Wall Art for Open Concept Rooms
Wall art works for homes with walls (of course). But ever since more and more people and homeowners prefer open floor spaces, choosing the right wall art and home decor for the available wall space gets tougher.
In selecting wall art for open floor plans, remember to choose artwork to hang with the purpose of clearly highlighting a particular piece of information. To choose the right kind of wall art for open floor plans, you must always consider space. You could buy landscape paintings for larger rooms, as they're full of color and typically not too detailed. One painting could easily fill up a whole wall
Read more: Home art room
Picking Artwork by Size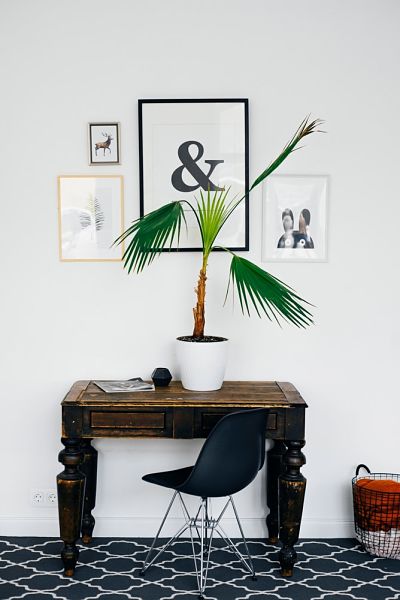 Sizes are particular in choosing wall art. You need to have your sizes in mind for a faster process in selection. You can check out these basics for sizing the wall art.
Mini: These are the smallest sizes of any wall art, and usually falls in between 25-44 cm.
Small: Small artwork goes well in pairs or groups of three. You can hang them up to automatically make six hangings.
Medium: Medium wall art ranges from 60-70 cm long. They can stand alone, or have them grouped together. Just keep the spaces symmetrical as you hang the medium wall art.
Large: Size frames for large-sized wall art range from 80-100 cm. They're great for serving as centerpieces, or as a balance between small or mini art pieces.
Oversized: Oversized prints are good for massive wall spaces, usually stretching from floor to ceiling. It serves as the main focal point in a room that can occupy it.
Picking Wall Decor According to Theme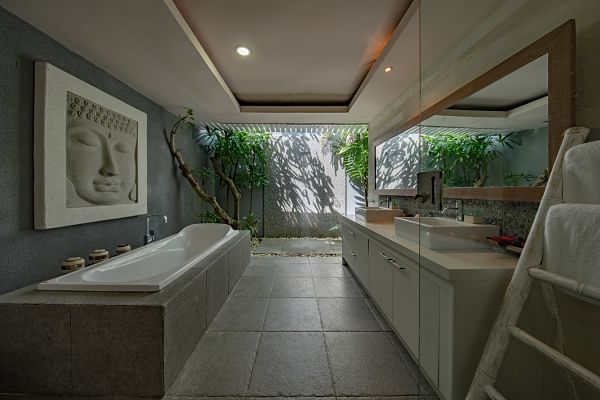 Some homeowners design their interiors or build their homes from a particular idea, or revolving around a theme. Even if you didn't build the structure based on a theme, you might even decorate it according to one subconsciously.
Take for instance a home with Zen Garden themes, some are beach-themed, others are art-deco, and some choose to focus on decking the room with Hollywood glamour, etc.
Themed interior designs are easier to choose wall art for, because it automatically narrows down your list of choices, and excludes artwork that won't fit the theme. You can always choose to decorate your interiors slowly as you go along, or order online.
Wall Art Speaks for Your Home
Your home decor defines your home's atmosphere and personality. The right pieces of prints framed are capable of outfitting the tone of the space and keep it inviting. You don't have to think long and hard. You have plenty of ways to choose your wall art off of.
So turn away from the boring and blank walls. Transform that wall space into a thing of beauty with wall art that suits your home and your own personal sense of style.
Read more: How To Use Large Art Pieces In Your Interior Design
How to Choose the Right Wall Art For Your Home
was last modified:
March 3rd, 2023
by
Recommended