The ultimate guide for a modern dining room design
A dining room is a place where friends and family come together to enjoy a meal. There are many things that you need to keep in mind when decorating your dining room. Good knowledge of what is trending will ensure that you have the latest on interior design and furniture that should be included in your modern dining room design. The furniture and decor can greatly impact the atmosphere, look and feel of your space, so that's why we've compiled this list of key tips to help you design an amazing modern dining room!
Modern dining furniture
The first thing that you will need or want in a new dining room is, of course, a table and chairs. There are many different options available for modern dining furniture today. A large selection of dining tables from various brands and styles, shapes, sizes, and finishes can be found in our modern dining furniture collection. Each piece can also be combined with other elements to create a brand-new look that best suits you and your home.
A dining table

The dining table is the centerpiece of a dining room that can bring the whole room together. There are many different styles of dining tables, from antique to modern, rustic to sleek, and minimalist to ornate. Deciding on the style that works best for your space and needs may feel overwhelming, but we've broken it down for you with these key tips:
Choose a size that fits your space best – often, an oversized table will look cluttered in a smaller dining area, while having too small of a table leaves no room for entertaining larger parties.
Match your table to your style and home – if you have a modern, sleek dining space, a more traditional table can fit perfectly. If your dining space is rustic, a rustic table will be the perfect compliment.
Consider shapes – round or oval tables offer seating for many with little room needed, while square tables offer much more room for an intimate dinner or for those who like to sit far from another guest.
With all these options available, consider which pieces will work best in your space and with other decor items you already own or plan to add!
Dining chairs for you and your guests
When it comes to dining chairs, there are a number of different options to choose from. The modern dining chair is one of the most popular styles these days, and with so many styles and fabrics available, you can be assured that your new chairs will fit in with your style and home.
The choice between a wooden dining table and wooden chairs seems to be one that causes people to pause for thought. If a few generations ago wood would have gone out of fashion, it's easy to see that it is now back in fashion again as a more contemporary and stylish material choice but still holds its place as affordable while maintaining an elegant appearance.
Cabinets for storage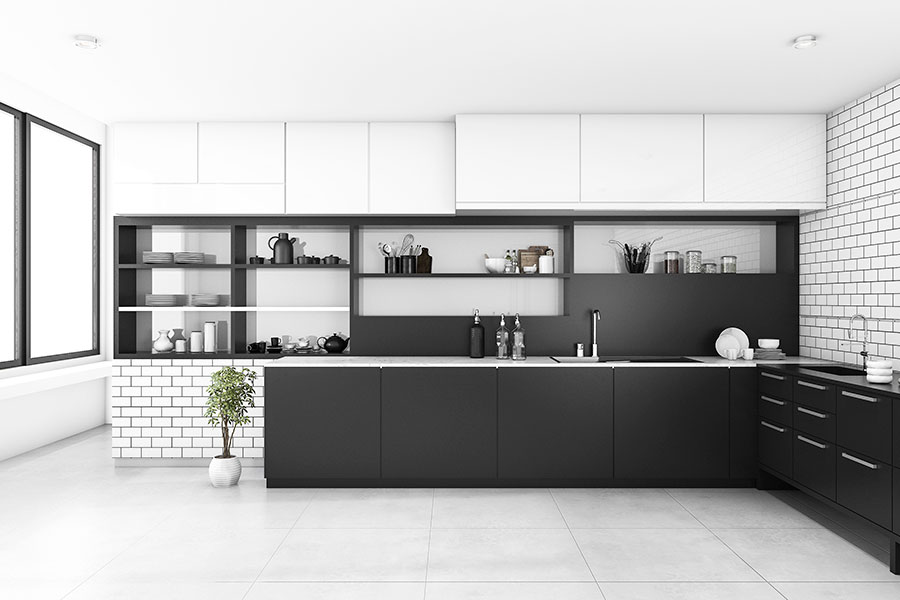 Much like any other room in the home, a dining room is a place for storing important items that are more convenient to have close at hand, be it dishes or tableware or other items stored away to get them out again. This is where your storage needs come into play as well – as you design your modern dining room, you will decide on the best places for cabinets, and it will be essential that they can fit what you need them to and serve their purpose well.
Contemporary kitchen appliances
The contemporary kitchen has become a more popular choice for homeowners wanting something fresh, modern, and stylish. With the trend to have as many appliances within the same space as possible, incorporating them into your kitchen has become even more important. Several modern devices like a multi-cooker or a crockpot can be used in your home to make your cooking process easier and help you create delicious meals wherever you may be.
The Decoration
There are a number of things that you will want to consider in regards to decorating your new dining area. It is important that you keep the room's purpose, who will be using it, and what the style is so that the space fits your needs. You should also consider what furniture you plan to use and how it can be incorporated into the room's overall look. Here are some ways that you can incorporate decor into your dining room:
Incorporate a theme
You may want to choose a specific theme for your dining room, such as an ocean or beach theme. Many people love to add a seashell theme to their dining room, so why not include small seashell decorations on the walls and choose the furniture of matching colors? Make a nice coral-colored chair or table, and you will be good to go!
Incorporate pendant lights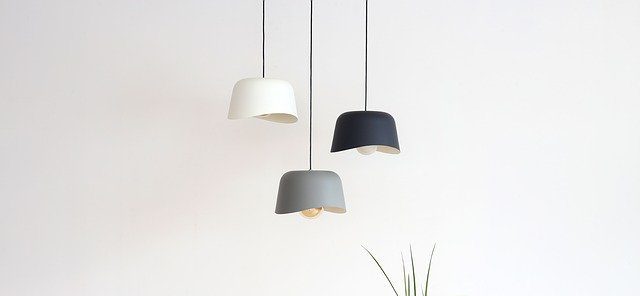 You can use pendant lights just about anywhere in your house, but you can incorporate them into any room with a distinct spot. For example, placing pendant lights there will highlight the space and make it look more elegant if you have a very formal dining room. Pendants are also great because they are low-voltage, so they don't need to be too bright; they just need to illuminate the surrounding space.
Freshen up the decor
If you change the look of your dining room furniture every year or so, it will be much more inviting and modern. You can also add to your dining room decor with some pretty wall decorations, decorative artwork, and other accessories, as these can be easily altered to fit your needs.
The bottom line
A dining room is an important and integral part of any home. An area that allows you to sit with friends or family and share a nice meal can make your home a place everyone can enjoy together. The styles, designs, materials, and more available for modern dining sets and all the other modern furniture pieces that can complement your dining room will allow you to create the space you want.
The ultimate guide for a modern dining room design
was last modified:
August 1st, 2022
by
Recommended