The Beginners Guide To Restoring Wooden Antiques
Restoration of wooden antiques is an intricate procedure that requires a lot of patience and knowledge. You need to care about the value of the antique and the effect of the restoration on it.
It is better to consult an expert before taking up the restoration work by yourself. We have some basic tips here that will help you do the work yourself.
Hand-made artifacts that are over a hundred years old are considered to be antiques. The condition of an antique can extensively influence its value. It is important to decide whether you want a restoration, refinishing, or conservation of your prized piece. It is better first to consult an expert on the matter of conservation or restoration of the antiques.
To do the job yourself, you should consider the following tips.
Decide what you want to do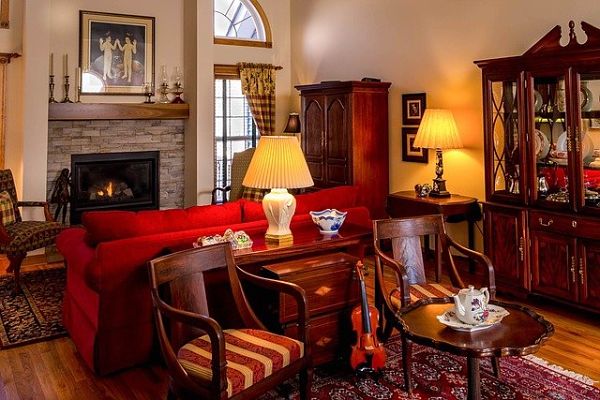 The most important part regarding the restoration of antiques is deciding what you need to do.
You need to test the condition of your furniture. It is better to choose conservation over restoration. Restoration can cause the piece to lose much of its original value.
Refinishing should only be done to the pieces when they are in dire condition. Conservation causes the least amount of value lost.
Refinishing causes the maximum amount of value lost. Conservation is also done in a manner that is reversible.
Get the right tools
You don't always need big or heavy tools for restoration. Simple tools are usually needed to do the washing, polishing, and stripping.
You will need a dull metal or wooden scraper, bucket, natural brush, and brush with stiff bristles. You will also need a toothbrush, steel wool, rags, strings, lintless rags, glue, and screws. However, if you want to work on the windows and make a window sill you will need a quality brad nailer.
All these tools are the basic stuff and easily available. Don't get any expensive heavy tools unless you get invested in the job for good.
Understand the piece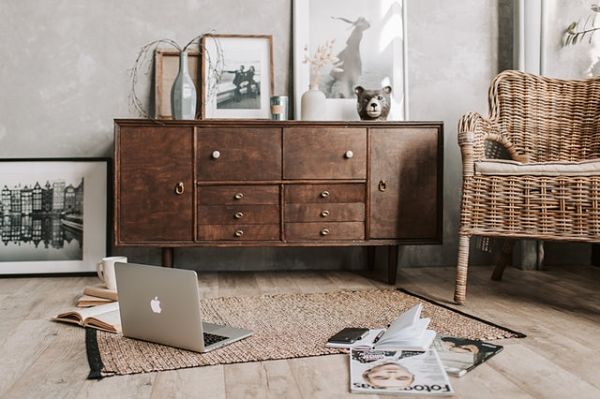 If there are a few wobbly pieces, then you can apply glue to them to make them sturdy. You should also try to figure out the material used in the furniture.
If it's wood, then you should get a similar kind of wood for restoration. If it's of a relatively modern era, then it's possible that the material is not wood. Then you should get the matching material. It will do you good to determine the monetary value of the antique.
Then you can have an estimate of how much you can invest in the piece.
Have an evaluation done by an expert on the possible value after completion of the restoration.
Consult a professional
It is best to consult professionals in the restoration business. They have the skills to handle delicate antiques.
You can do the restorations work yourself, but getting the help of a professional will make a huge difference.
They are usually honest about their skill, so they can give good advice about the job.
Professionals also have access to better tools than a beginner, which enables them to do a better job.
Some antiques require better skills for restoration. If you are unsure about doing the work yourself, then hire a professional.
Let us help you find the best contractors in your area. Try Kukun's Find a Pro
Create a proper working environment
You first need a proper room for work. Dust and debris can settle on wet paint or varnish.
This will ruin the texture of the surface on the furniture. A locked room with proper ventilation is a must-have for restoration jobs.
Do extra buffing to ensure a smooth surface on the piece.
Buy chemicals with the right Ingredients
It is important to buy the chemical with ingredients to properly finish a restoration job.
Varnishes with silicone in them attract more dust and dirt. So it is best not to use them. Oil polishes are good but do not last long. Mineral polishes are the best for furniture.
You should also get lacquer solution, denatured alcohol for wiping polishes. You should buy white glue. The glue that does not stain the wood is the best one.
Stay clear of high solvent adhesives for this reason.
Clean before restoring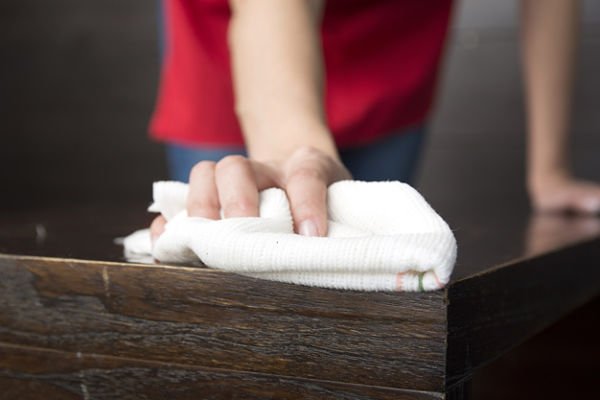 Sometimes an antique may need only a good clean up to look good. So before investing in anything else, clean the piece properly.
You should not rub too hard or use harsh chemicals for cleaning. A gentle brush and a few drops of liquid dish soap should be enough for a test cleanup.
Start at the side that is usually hidden from eyesight. Like a drawer or the backside. Rub gently on the surface with a soft brush or scrubber. You can use a bucket of water with a little solution of liquid dish soap in it. If you see stuff coming off, then use the soap solution all over.
If the soap does not work, then use mineral polishes. Be sure to wipe the scrubber after every swipe.
Clean immediately after using something like alcohol or mineral polishes. Rub afterward with steel wool.
Do this in a well-ventilated area. Do not put any chemicals on bare wood surfaces.
Fix the surface cracks
Polishes can develop cracks after some time. It is very common in antiques since they remain in one condition for a long time.
These cracks can be easily fixed to give a smooth finish to the surface. The process is called re-amalgamation.
You need to apply a buffing solution on the cracked surface to fill up the crack. You need to identify the polish used on the surface.
Different types of polish require different solvents. Lacquer needs lacquer thinner. Denatured alcohol is used to buff shellac surfaces.
Use a brush with natural bristles for applying the solvent and brush gently while it is wet.
Do not use a dry brush. Varnishes usually cannot be re-amalgamated. The wax paste will make the surface a lot shinier.
Strip off the old polish
If the old paintwork on the furniture looks bad, then you should strip it off.
You can use the soap solution to see if it will work.
It will probably remove all the water stains.
Then you can use a semi paste to strip off the paint. Push gently with the scraper and refrain from using sharp objects. Use a liquid scraper on the details.
Final thoughts
Restoration is a hard job that requires a lot of patience. You can follow these steps to get started on the basics. Never push too hard on a job you do not feel confident in. Safety is an important part. Wear gloves and use hand creams to protect your hand from the harsh chemicals.
Read more: Effective ways to get rid of old furniture after renovation
The Beginners Guide To Restoring Wooden Antiques
was last modified:
November 1st, 2021
by
Recommended