Winter is approaching really fast, and with it, cold and snowy days that you would most rather spend drinking hot chocolate by the window. After all, 'tis the season to be jolly, but in order to be jolly, you also need to be cozy. So, to help you make this Christmas – and the whole season – much more pleasant, here are seven tips you should follow.
Have some extra slippers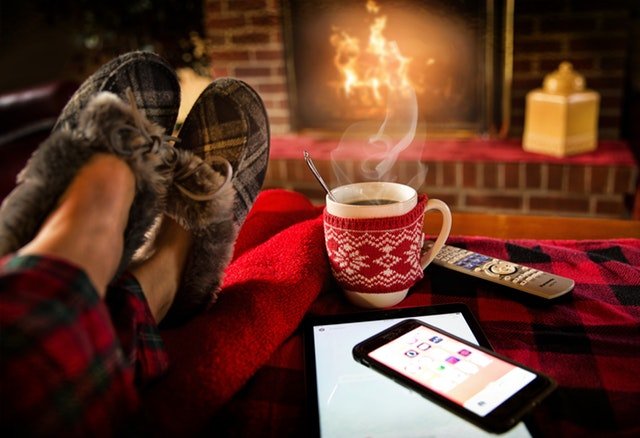 First things first, you can't be cozy if your feet are cold. So, keep a couple of warm and soft slippers by the front door. You can change into them as soon as you get home from work, and you can offer them to your guests when they come for a visit. However, if you are one of those people who doesn't like wearing slippers – or if you keep forgetting to put them on – consider wearing thicker socks. True, those wool socks that your grandma made you might not look very stylish. Luckily, in winter, comfort and warmth are more important than visual appearances. Plus, you'd be wearing them around your home, so those who do get a chance to see you in your Santa Claus socks won't have the right to judge you anyway.
How To Find The Right Holiday Decor For Your Home's Style? Let's find out!
Get more rugs
For some extra warmth underfoot, consider getting a big, soft rug. Choosing one that matches the overall style of your home would further boost your home's visual appeal. Although, you can't go wrong with one that has festive details on it either; it would surely match the season. However, if you can't afford to buy a bigger rug that would cover a larger area, you can always get a few smaller fur rugs and place them strategically. For example, you can put one near the fireplace, under your reading chair, next to the Christmas tree, etc. Finally, you can always improvise and turn your favourite throw into a rug.
Look at these Gorgeous Fireplace Christmas Decorations for You!
Think about the lighting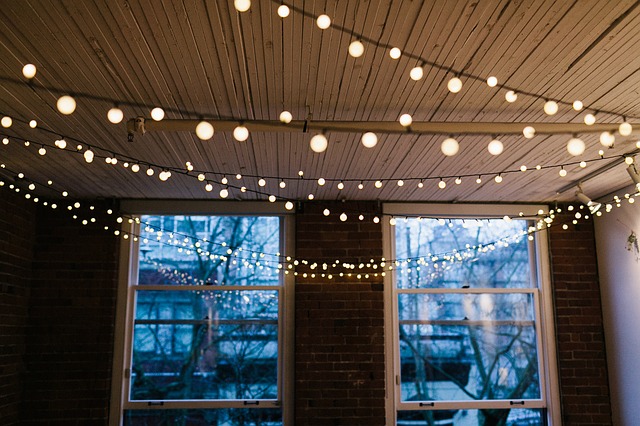 Since the days are shorter in winter, many of us get tempted to go to bed earlier than usual. One way to resist that urge is by using warm-toned LED lights that would provide you with a cozier glow. Such lights would keep you awake, but they wouldn't strain your eyes as much as the harsh overhead lighting would. This is also a great option for when you have guests during Christmas, as it would allow you to socialize for as long as you'd like. Moreover, since it is a holiday season, after all, make use of those string lights. They are perfect for creating a cozy atmosphere, and they can get you in a festive mood as well. Plus, they are very versatile, so you can hang them pretty much anywhere in your home.
Make use of candles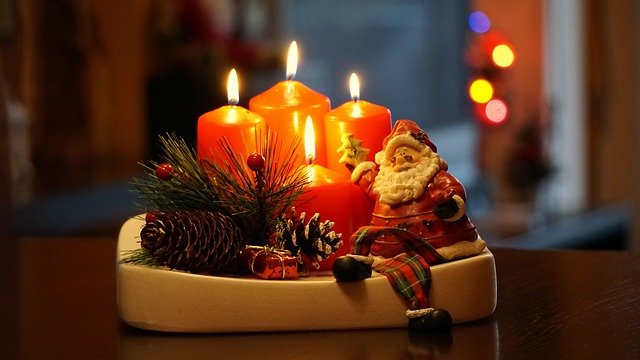 When it comes to warm-toned lighting, another great option is to use scented candles. This way, you would get both the cozy light and the calming scent. Also, being cozy is not just about physical warmth – pleasant smells can increase the sense of comfort in your home as well. Speaking of which, it might not be a bad idea to get a good whole house air purifier. It might be the season to be jolly, but it's also a season during which you can easily get sick if you don't take care of yourself. This is why you want to keep the air inside your home as clean as it can be. This is even more important if you're planning on hosting a Christmas party since you want your home to smell nice and fresh for your guests.
Make Christmas Holiday Lights Stand out with 9 Expert Tips
Decorate
You can't have a cozy Christmas celebration without colourful decorations. So, start from the entrance, and decorate your home in a way that is not too overwhelming but is still eye-catching. Wired garlands, for example, are great for your hallway. Needless to say, you should also have a nicely decorated Christmas tree in your living room – preferably with some presents underneath. Christmas, in general, gives you an opportunity to really personalize your home with all the different decorations. So, get creative, don't rush, and your home will definitely look and feel much warmer.
Rethink your covers
Christmas time asks for soft and warm fabrics. So, think about upgrading your sofa and armchair covers. Instead of your usual linen covers, opt for fur throws and soft pillows. Moreover, you should also add a couple of extra blankets, so you can get comfy while reading your favourite book or watching Christmas movies.
Play some music
As mentioned, creating a cozy home is all about engaging your senses. So, take the time to create your own Christmas playlist, and play it while taking care of your household chores, reading, or simply relaxing. It would warm up the atmosphere, and raise your spirits. Plus, if there are kids in the house, it can help them create some long-lasting memories as well since they would associate those Christmas songs with the cozy atmosphere of their childhood home during the holiday season.
For many people, Christmas is the happiest time of the year, and it's not hard to see why. Next, to all the decorations, festive songs, social gatherings, and presents, it's hard to be in a bad mood. So, consider making your home cozier by following the above-listed tips, and this Christmas is bound to be one you and your guests will remember for a long time.
Read more: 13 Lovely Ideas For Your Christmas Mantel Decorations
Have a Cozy Christmas by Following These 7 Pro Tips
was last modified:
May 18th, 2022
by
Recommended