Know-How to Cure Your Renophobia, the Fear of Home Renovation
Home remodeling can be a tad frightening. After all, you're drastically changing the place you call home. If you've been thinking of improving your living space, but are experiencing a fear of home renovation, don't worry. You, my friend, are suffering from Renophobia — fear of home renovation. And, you're not alone!
Many people dread the thought of enduring a home remodel. To be honest, there is a certain amount of doubt in almost all homeowners before beginning a large home improvement project. Especially after you've heard a horror story of difficult home remodeling contractors, workmen who don't show up for days, and worst — an incorrect demolition! The good news is, while these things do happen — they occur only if you do not plan your renovation well.
What is Renophobia?
While the word "Renophobia" is not officially a part of the dictionary, it's very much a real thing in the real estate world. It's the irrational fear of renovating your house. If it's any consolation to you, millions of homeowners suffer from it.
They will try to postpone any type of remodeling for as long as they can — even when their walls are in desperate need of a fresh coat or the home requires a complete kitchen remodel, or new kitchen cabinets.
Here are some of the reasons why homeowners suffer from a fear of home renovation and procrastinate in giving their living area the much-needed makeover.
Fear of disappointment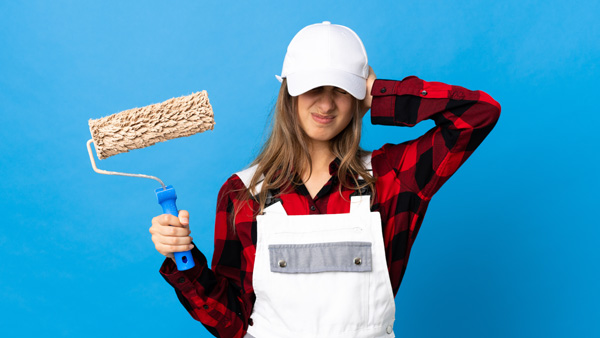 You're investing time and money into your home, and crossing your fingers that it turns out the way you see it in your head. That's scary – nobody wants to end up like the crying homeowners on the old TLC show Trading Spaces. Clear communication is key if you don't want to be let down.
Photos of rooms you like, detailed project plans, and mood boards can help you express what you want to your renovation professional. Reviewing plans and blueprints can also be helpful. A well-planned home renovation project management will definitely yield a final result that's as close to your dream house as possible.
Fear of loss of money
Budgeting for a home renovation can be difficult, and a major cause for your renovation fears. While it's rarely a certain, fixed amount by the time your project is complete, having an idea of what your renovation will cost before you begin the bidding process can be helpful.
Also, it's important to expect the unexpected. Sometimes things need to be brought up to code or a small issue could become a huge problem — leading to expensive repair work. Experts advise protecting yourself by allotting an extra 20 percent of your project's total cost for unforeseen, unexpected costs as well as hidden costs in the remodeling contract.
Want to create a budget for your home renovation project? Try our free home remodel estimator; it's easy, instant, and reliable!
Fear of disruption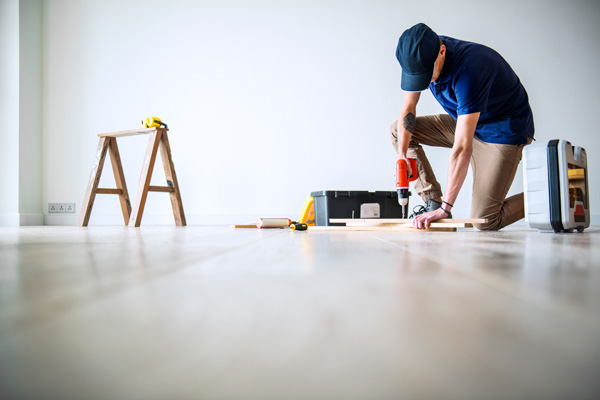 There are a million stories about how home renovations have put a strain on (or even ended) relationships, displaced people from their homes, or become a second job. It's a very real fear, but it doesn't have to be that way. Stay on track with your renovation by clearly defining its scope and agreeing on a timeline with your renovation professional.
Be early when ordering materials – if that tile you're lusting after is on backorder and you wait until the buzzer to find that out, you risk putting your project behind schedule. Sure, some things may come up that are beyond your control – in Ocean's case, the discovered mold caused her to have to leave her home for four days – but there are plenty of ways to keep your renovation on track and keep your cool.
Loss of control
You hire a renovation professional to make sure your project gets done correctly – but it's still YOUR project. Not knowing what's going on in their own homes is a big fear for many homeowners, and there are a lot of moving parts when it comes to a renovation project – especially if it's a big job. Know who your point person is, how often he/she will be on the site, and keep in contact.
Looking for a good home renovation contractor? Use Kukun's Find a Pro tool to find the most reliable professionals near you.
Danger of crooks
Nobody wants to invite the wrong person into their home. Crooks frequently make headlines, which results in some unfair contractor shaming, but other times the claims are completely legitimate.
If you're worried that your renovation professional may hit the trail (with your money in tow) halfway through your project, or somehow swindle you otherwise, there are measures you can take to protect yourself. Check out the licenses of your potential hires – this can often be done through your state's website. You can also ask for references, work experiences, ask your contractor some fundamental questions, and verify a number of other things before hiring a contractor.
Read more: What to Look for in a General Contractor
Last words
For most of us, our home is our biggest investment. Moreover, this is the place where we get our peace of mind and keep our families safe. While remodeling your home can be an intimidating process — you need not be bogged down by it.
If you can identify with any of the above fear of home renovation, you can stop worrying. Renophobia is a common ailment among home renovators and is easily conquerable.
By creating a detailed project plan, getting multiple bids and selectively hiring the best contractors near you, getting the right information, and using the right tools — your Renophobia will become a thing of the past. Check out what Kukun's suite of tools can do for you. So, stop worrying and start planning your dream home renovation.
Know-How to Cure Your Renophobia, the Fear of Home Renovation
was last modified:
August 16th, 2021
by
Recommended