An easy guide to help you compare HELOC rates in California
Looking for the current home equity line of credit or HELOC rates in California? This blog will help you understand the ins and outs of a HELOC, the existing HELOC rates, and some of the best mortgage lenders in CA. You can then make an informed decision on whether to apply for the loan option or not.
What is a home equity line of credit (HELOC)?
HELOC is a kind of home equity loan that allows you to withdraw funds against the equity in your home, from a revolving credit line (instead of a lump sum) – as and when you need them. You can then repay the money at a variable interest rate during the repayment period that can last up to 20 years.
Therefore, a HELOC loan option is ideal for those who need funds for an ongoing home improvement project and require more time to pay down the existing debt.
Typically, HELOC rates are lower than the interest rates of home equity loans, personal loans, or credit cards.
Do keep in mind that if you're aiming at getting the best interest rates, you need to have sufficient tappable equity in your home, an excellent credit score, and a low debt-to-income ratio.
How does a HELOC work?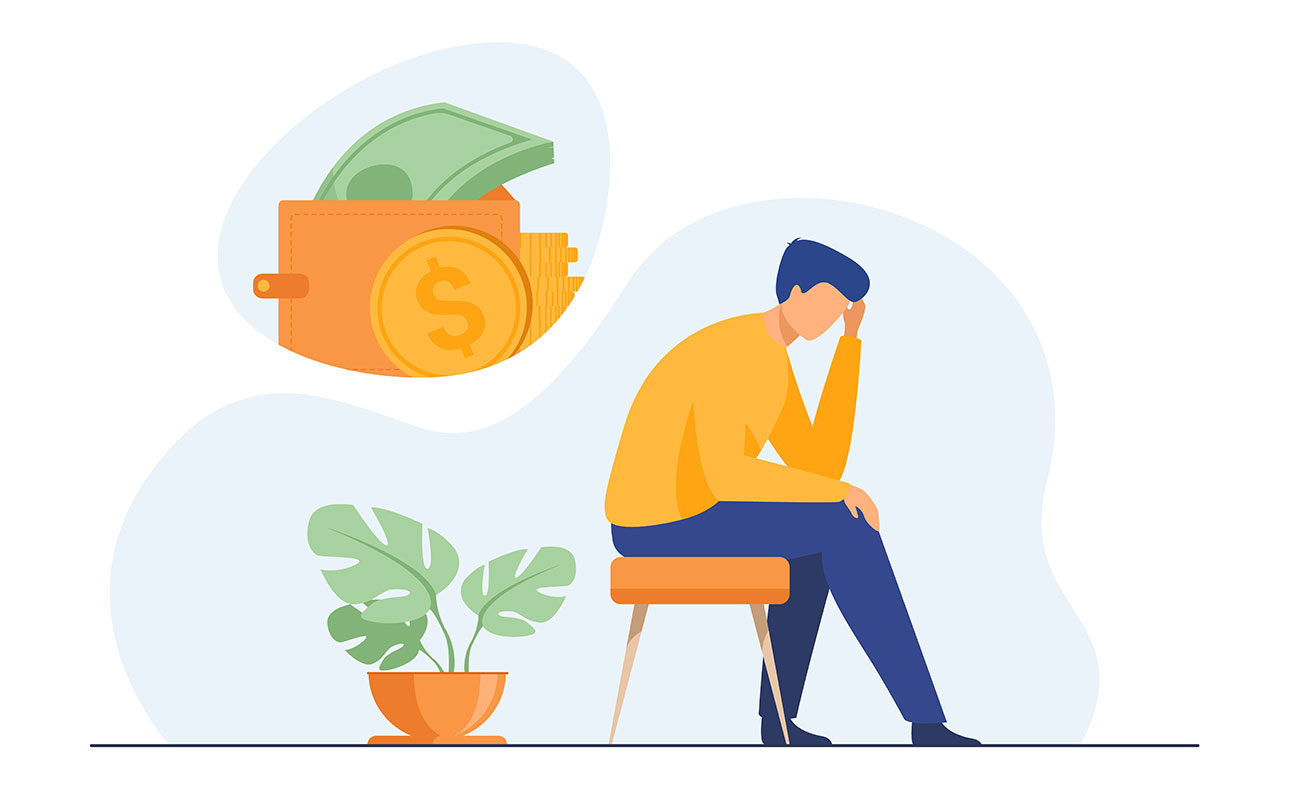 A HELOC works similarly to a credit card. During a draw period, you can have access to a credit line. And, you only pay the interest on the amount withdrawn. Since the rates are variable, they depend on the prime rates.
Typically, after the draw period ends, the repayment period will require you to pay back the outstanding balance along with the interest owed.
If you choose to pay off the line of credit faster, you can make both interest and principal payments. But, that will depend on your loan lender's terms and conditions.
What are good HELOC rates (California)?
The interest rate on a home equity line of credit is determined by your financial health and credit score. A good credit score will get you HELOC rates in the range of 3% to 5%, while a below-average credit score may fetch you 9% to 10%. As of December 2021, the average HELOC rate was 4.27 percent. If you can get a rate lower than that, it's considered good.
Who is HELOC best for?
HELOC offers a good loan term. You can draw funds over a period of 10 to 15 years – paying only the interest on the amount utilized. And, once the draw period ends, you can pay back the principal amount during the repayment period. So, you get enough time to plan your repayments.
If you're someone who is comfortable using their home as collateral and needs access to funds over a number of years, this loan type is for you.
A HELOC may be a good loan option for you if:
You're looking for maximum flexibility in borrowing money.
Your existing mortgage rates are good.
The HELOC funds are being utilized for tax-deductible home improvement projects.
How do I qualify for HELOC?
Before approving your HELOC, the loan lender will estimate your home equity and evaluate your credit history, credit score, income details, and other debts. In most cases, you'll require a combined loan-to-value ratio (LTV ratio) of less than 85 percent, a credit score of 620 or higher, and a debt-to-income ratio of less than 43 percent.
What are the current loan rates in California?
The fixed interest rate depends on the type of loan you apply for. And of course your financial situation. The information below will give you a good idea of the prevailing national average interest rates in California. Keep in mind that the rates have been calculated by keeping a set loan amount of $30,000, a FICO score of 700, and a combined LTV ratio of 80 percent.
Home equity loan: 3.25% – 7.94%
10-year fixed home equity loan: 3.50% – 7.94%
15-year fixed home equity loan: 3.75% – 8.04%
HELOC: 1.99% – 7.24%
What are the best ways to use a HELOC?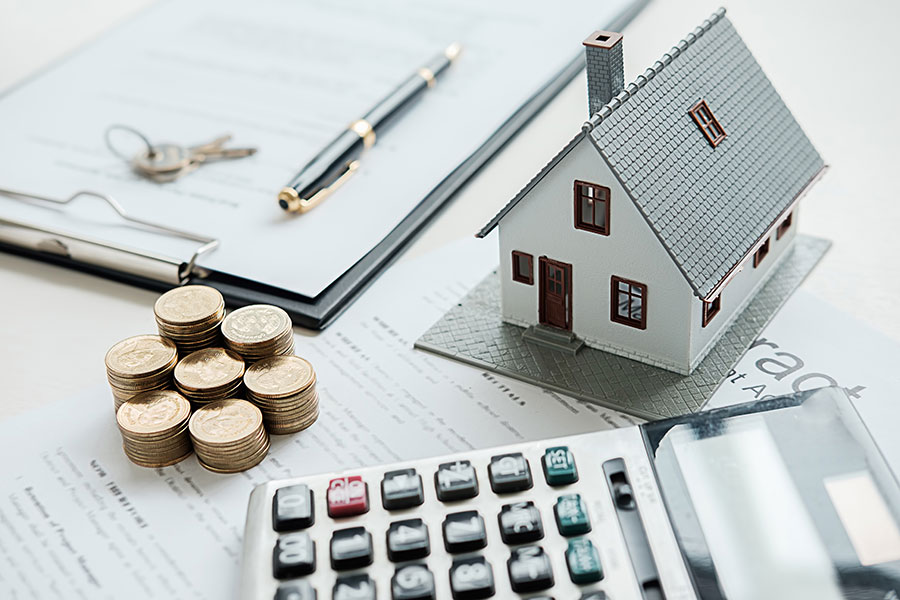 Here are some of the most common ways that homeowners can use HELOC funds:
Make value-adding improvements to the house. It's a wise decision to use your home equity to pay for home renovations that boost the value of your property. Your interest may even be tax-deductible.
Pay for expensive healthcare costs. If you have huge ongoing medical bills and want to take advantage of low-interest rates, a HELOC may be a suitable alternative.
Carry out a big-ticket purchase. HELOCs may be an appealing option for making major purchases because they have longer payback durations than most loans.
Pay for education or tuition fees. Most HELOC lenders offer the loan at a lower interest rate than a student loan.
Consolidation of debts. Consolidating a credit card debt with a HELOC may be a viable option. However, you need to be careful about your growing debt load.
Pros and cons of HELOC
Whichever loan option you choose, it's always a good idea to consider both its pros and cons before finalizing it. Here's how you can analyze a HELOC in totality.
Pros:
Relatively low-interest rates than home equity loans and credit cards.
Flexibility to borrow funds according to how much you need, and when you require it.
Interest is charged only on the funds used.
Lower upfront cost than a home equity loan.
Very low or no closing costs.
Cons:
Requirement of minimum draws from the lender.
Interest rates tend to fluctuate with market rates.
May include annual fees, loan application fees, cancellation fees, or prepayment penalties.
Any payment default can damage your credit score and put you at risk of losing your home.
How to apply for a HELOC?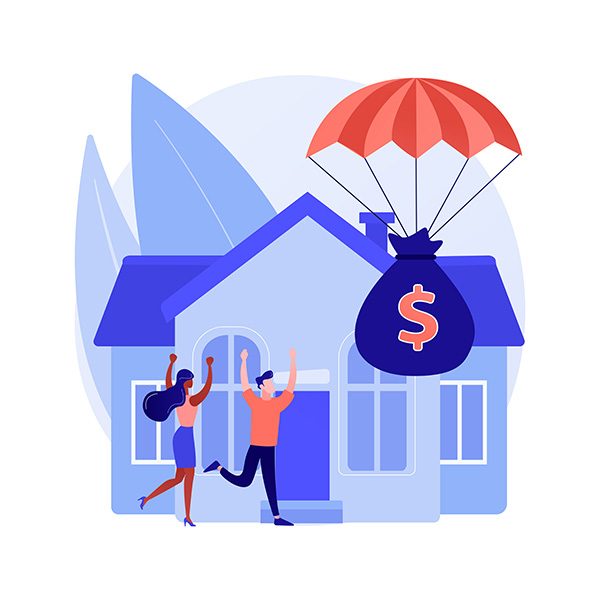 Generally, the loan application process can be completed online in just a few minutes. All you'll have to do is enter your personal and financial information, including your estimated credit score.
To apply for a HELOC, follow these steps:
Examine your credit score. A higher credit score will get you better rates and easier loan approval. If you have an average credit score, try to improve it by paying off any existing debt and making timely payments on your credit card bills.
Shop around for the best interest rates and terms.
Organize important documents and details such as your Social Security number, job details, pay stubs, W-2s or tax returns, any outstanding mortgage balance, and estimated home value.
Prepare for a possible home appraisal and a hard credit check.
Accept funds on approval and use them as needed.
Best HELOC lenders with the current interest rates
Before you apply for a HELOC, you need to do your due diligence and shortlist the best HELOC lenders. Look for competitive interest rates, low fees, and an easy loan application process.
Here are some of the top lenders this year, along with their distinct features.
Bank of America: HELOC with low fees. Interest rates: Varies by state.
Flagstar Bank: Ideal for those with a good credit score. Interest rates: Starting at 3.99% APR (with autopay).
Third Federal Savings and Loan: A long repayment term. Interest rates: 2.24% to 18%.
Bethpage Federal Credit Union: HELOC with a fixed-rate option. Interest rates: 3.25% to 18% APR.
Figure: Fast funding. Interest rates: Starting at 3.24% APR (with autopay, partner credit union membership discount, and origination fee).
Citizens: Best for low loan amounts. Interest rates: Starting at 3.25% (with autopay).
BMO Harris Bank: Offers different loan options. Interest rates: Starting at 3.59% APR in some states (with autopay).
Lower: Quick loan approval. Interest rates: Starting at 4.250% APR.
PenFed Credit Union: Flexible membership requirements. Interest rates: 3.75% to 18% APR.
PNC: Flexible borrowing options. Interest rates: Not specified.
TD Bank: Best in-person service. Interest rates: 3.99% to 18% APR (with TD Bank personal checking account).
HELOC rates (California) during the coronavirus pandemic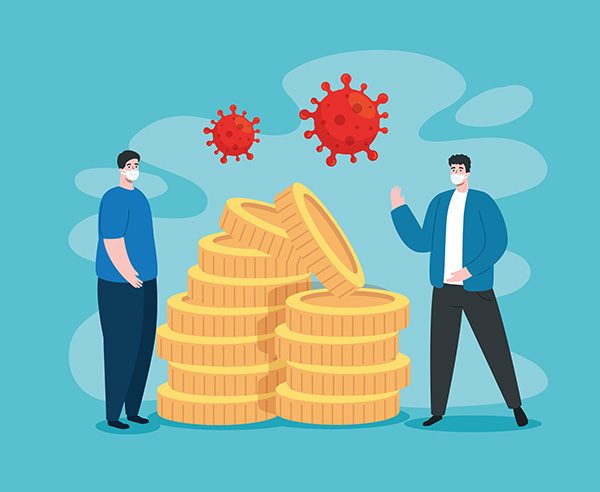 The COVID-19 pandemic led to HELOC rates dropping. As a result, many banks and financial institutions offering HELOC witnessed an overwhelming amount of new loan applications.
This influx of potential borrowers, combined with the economic uncertainty post the pandemic, has caused some banks such as Bank of America to tighten their loan eligibility requirements.
Some of them have even suspended HELOC applications altogether. Hopefully, the situation will get better with time.
Last thoughts
For homeowners in California, a home equity line of credit can be a great way to utilize their home's equity to satisfy their financial needs.
A HELOC can be used for debt consolidation, home improvements, tuition fees, or emergency medical bills.
An easy guide to help you compare HELOC rates in California
was last modified:
May 27th, 2022
by
Recommended