If you have a dreary basement that lived better days, there's a good chance that it's been sitting empty for quite a while. After all, who wants to spend time in a damp, dirty space with poor lighting? Luckily, it doesn't have to stay that way. With the following helpful tips from Aloha Restoration, it can quickly become one of the best rooms of the house.
Put an End to Water Leaks
Before any type of basement finishing work or mold removal gets done, any water leaks must be addressed. Otherwise, any construction materials, carpeting, and electrical parts used in the repair process will be ruined. There are two basic ways to accomplish this. The first is to move the soil that surrounds the basement walls into a graded position. The second method is to install gutters and downspouts to divert rainwater away from the house.
Check Your Space Measurements
Each city has its own laws and regulations. Most of them require that a basement be a minimum height of seven feet before transform it into a regular living space. Therefore, it is very important to take accurate measurements of the entire area before beginning the renovation process.
Add New Plumbing and Electrical Fixtures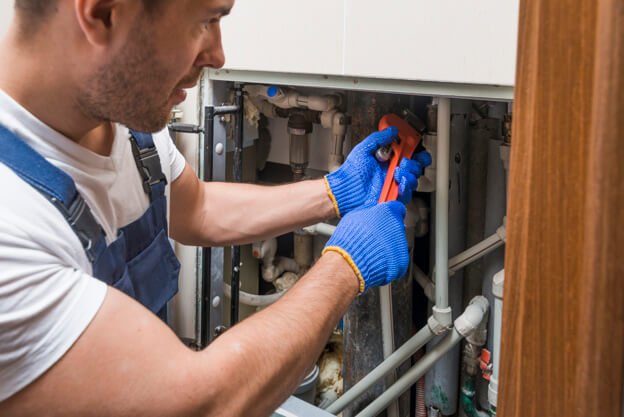 Water photo created by freepik – www.freepik.com
To meet building code regulations, certain safety standards regarding the plumbing and electrical fixtures you use are necessary. For this reason, it's best to have a professional check all of the current wiring and plumbing work that is in place to see what modifications may be required.
Install Proper Insulation to the Rim Joists
One of the most common energy wasters is the area next to the rim joists because few homeowners take the time to install proper insulation near them. This can be remedied by applying a thick layer of polystyrene insulation sheeting and some caulking. If there are any large gaps, use some expanding foam spray to fill them in.
Add Some Windows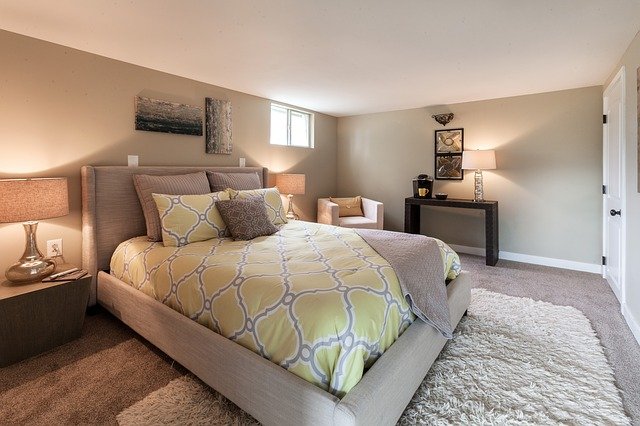 Pixabay
Many homeowners don't realize that there are laws regarding the necessity of egress windows in the basement. Their main purpose is to provide an escape route in case the home catches on fire, but they also help provide lighting.
Waterproof Your Walls
Special waterproofing paint that fills in the pores on basement walls should always be rolled onto bare cement or masonry to ensure that it provides an adequate layer of protection against moisture. It may be necessary to remove any existing paint with a wire brush and masonry cleaner first.
Add Extra Insulation to the Walls
Once the walls have been cleaned and waterproofed, it's time to insulate them. The same polystyrene sheets that are helpful for the rim joists can work for this purpose too. Never try to use insulation as a water barrier, as it will only lead to water damage and mold.
Use Drainage Mats
A layer of drainage mats is another helpful moisture barrier to use. Applied over the basement floor to protect the carpeting and other materials from water condensation and water vapor that can rise through the masonry and cement.
Mix Up Your Lighting
Many home renovation experts, such as Aloha Restoration, recommend that homeowners use a mixture of different lighting fixtures, especially for dark areas like a basement. Three good options to try are ceiling fixtures, pillow lights, and recessed lights. But remember, recessed lights sometimes carry noise to the upper levels of a house, so you should only use them if you don't have any concerns about noise pollution.
Keep Your Floors Warm with Heating Cables
Another common problem with basement floors, besides water removal issues, is that they tend to stay cold, especially during the winter. One way to remedy this is by installing heating cables. They come in different varieties though, and not all of them are cheap to purchase. Because of this, Aloha Restoration often recommends that homeowners use only loose heating cables instead of the larger heating panels that are available.
Have an Expert Install the Heating and Cooling System
Most basements are not heated or cooled. Homeowners need to consider their options for diverting their current HVAC systems to the area. This should never be done without consulting a professional because the ductwork and equipment could be damaged if it isn't installed properly.
OSB Works Just Fine
Expensive types of lumber are often unnecessary for framing soffits to go over ductwork or plumbing. OSB is cheaper, and cover with drywall to give the basement a more polished appearance. If OSB is not available at your local lumberyard, you can use sheets of standard plywood instead.
Consider Cork or Vinyl Flooring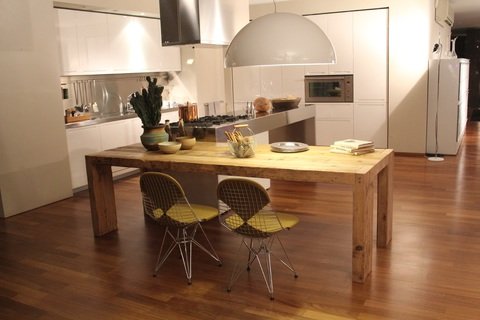 Pxhere
Two unique basement flooring options to try are cork and vinyl flooring panels. They both come in interlocking pieces and are resistant to water damage. For these reasons, they make great substitutes for regular carpeting because they reduce the necessity of having to replace flooring materials if there are any water and mold removal issues that you have to hire Aloha Restoration to handle later on.
Cancel Upstairs Noise
If the basement will be used as a quiet area, such as a reading room, you may want to consider having Aloha Restoration add fiberglass batts or resilient channels to the spaces between the ceiling joists. Together, they act as a floating ceiling to prevent noise from passing through as easily.
The Renovation Black Hole: How To Prevent A Renovation Disaster
Insulate Your Wires and Plumbing
It is neccesary to apply silicone caulking, it works in high-temperature areas and around the wires and plumbing where there could be a potential loss of heat. As an added bonus, it can help reduce the spread of fire damage and act as a noise barrier.
Get Accuracy with a Laser Level
Laser levels are faster, cleaner, and more accurate than chalk lines, so they make doing a basement renovation much easier. But be sure to buy the self-leveling type that projects both vertical and horizontal lines.
Heat Things Up with a Gas Fireplace
Gas fireplaces add enormous value to basements because of their warmth and appearance. What's best about them is the fact that you don't need to build a chimney to use them. In most cases, all it takes is a flue diverted through one of the basement walls.
Keep Your Paint Colors Warm
It's best to choose warm colors when having Aloha Restoration paint the basement because there isn't as much natural light available in this area. Some good choices to consider include yellow, ivory, espresso, and beige.
As you can see, renovating a basement is no easy task. If not done right the first time, you could end up with serious water damage. So, instead of trying to do it yourself, consider hiring restoration professionals to handle it for you. Founded in 2015, Aloha Restoration is a home renovation and remodeling company based out of Lake Zurich, Illinois. It provides services including emergency mold removal, water removal, fire damage cleanup, smoke restoration, carpet cleaning, kitchen and bathroom remodeling, and basement finishing. The company has received an A+ rating from the Better Business Bureau. Its team of professionals is fully licensed, bonded, and insured.
What about a gym? Take a look at these 5 Essential Items For The Low-Budget Home Exercise Room
Helpful Tips for Your Basement Renovation
was last modified:
May 19th, 2022
by
Recommended