Remodeling or renovating a property is no easy task, but it can be a lot of fun for those who enjoy their DIY. Whether you're remodeling with the goal of selling the property on or just to improve it for yourself, the journey should be both fun and rewarding. One of the first problems you will encounter is working out what you need to do and how to best go about it, and this is particularly difficult for your first few efforts. Below are some words of advice from those with experience in DIY home renovation that can help guide you through those first few builds.
Bathrooms
Bathrooms are one of the most time consuming and arguably difficult rooms to remodel. If you are remodeling for yourself then, of course, it is entirely up to you to decide what aesthetics suit your tastes. When it comes to the practical side of carrying out the necessary work, it is often best to start by gutting the bathroom and redoing the whole thing from scratch. Doing things piecemeal is usually more difficult and time-consuming. Before you do this, though, you should consult with a professional to ensure that you don't inadvertently damage pipes, wires, and other infrastructure that are hidden from view. If achieving the look you want requires moving pipes or relocating plumbing fixtures, then you should turn to a professional, as this will be difficult even for the experienced amateur.
If you are remodeling with a view to selling the property on then the bathroom is probably the most important room in the whole house to get right. It is generally the most expensive and most difficult room for buyers to remodel if they are unhappy with it.
Take a look at these 9 Crucial Things To Keep In Mind Before Gutting A Bathroom.
Bedrooms
Most estimates suggest we spend up to a third of our lives in our bedrooms, so getting the design right is very important. The first thing you should do is clear the room out. If necessary, look for some cheap storage to store any items you remove while you carry out the work. Once you've got rid of the excess clutter you can focus on ensuring the room is well painted and has a desirable color scheme. Color schemes should set the mood of a room. Interesting effects can be achieved by creating a juxtaposition between contrasting bright and dark colors.
Kitchens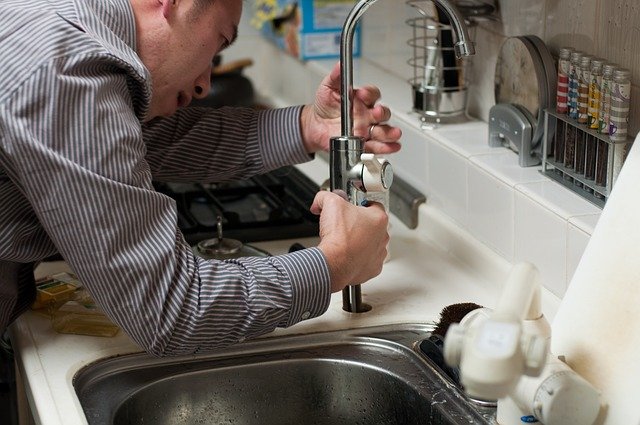 Alongside the bathroom, kitchen remodeling is one of the most difficult aspects of renovating a home. You should consult with someone more experienced to help you identify what areas will be easy to alter and which will be more involved and probably expensive. Remodeling the kitchen will be significantly easier and cheaper if you aim to keep the same layout. Once taking down walls and moving plumbing and gas lines becomes involved, the costs and difficulty both skyrocket.
Your first home renovation, whether it's a step towards a career or something you do for a hobby, should be an enjoyable and rewarding experience. After your first few renovation projects, your confidence will build and you will find subsequent projects much easier to take on.
READ MORE: FINANCING BASICS OF BUYING A HOUSE
Helpful Tips For Your First DIY Home Renovation
was last modified:
May 17th, 2022
by
Recommended