Here's Why You Must Invest in Home Replacement Windows
The season has finally arrived when you need to do some major upgrades for your home to revamp its stunning curb appeal. Have you considered home replacement windows?
Everything is set for all your important renovation projects. But wait…what about your windows? They're just as important as any other part of your home.
Most homeowners tend to settle for the seemingly easy alternatives like just having their windows repaired, instead of investing in home replacement windows. Investing in energy efficient home replacement windows will not only enhance your comfort and curb appeal but will also improve your home's energy efficiency, and hence increasing its resale value as well.
The Silent Home Energy Drainer
Unknown to most homeowners, windows account for a relatively bigger percentage of heat loss from homes—which eventually translates to the high yearly energy bills. This is especially true for the old and single-pane windows.
Energy efficient home replacement windows, on the other hand, are designed with advanced technological features (which includes the various types of glazes) to help keep out heat during summer and keep it in during the winter season.
Some of the most common glazing options include double tint, double clear, and Low-E coatings—all of which exhibit good insulation properties to help manage your home's temperature to the desired levels.
Want some new windows for your home? Well. Here are some of the major factors to consider before finally taking the step to initiate the purchase process.
Things to Consider When Buying or Installing Energy Efficient Home Replacement Windows
You're probably wondering what replacement window material is best for your home—which could be in terms of enhancing your home's aesthetics, durability (to save you on the recurrent window replacement costs), or even help you find home energy savings.
Below are some of the best home replacement window materials you can choose from:
Vinyl replacement windows
They're the most common and affordable energy efficient replacement windows and hence the popular choice among most homeowners.
Vinyl is neither prone to water damage nor to the fading effects of the Ultraviolet rays, and hence are highly durable. These windows also come in a variety of colors so that you get to choose what works best for your home and personal needs.
Aluminum replacement windows
This type of window material is an obvious conductor of heat, and so consider going for aluminum windows designed with thermal breaks.
By doing so, you make your home more energy efficient while also enjoying the great modern industrial looks that come with these windows.
Fiberglass replacement windows
Though a bit expensive compared to vinyl windows, fiberglass windows are more energy efficient, durable, and are also easy to maintain.
They don't require any form of painting since they exhibit a consistent color (which somehow resembles painted wood windows) from an almost indestructible paint coat, thus are able to maintain their shape and charm for decades.
Installing fiberglass replacement windows is also a great way to protect your property from the detrimental effects of the UV rays.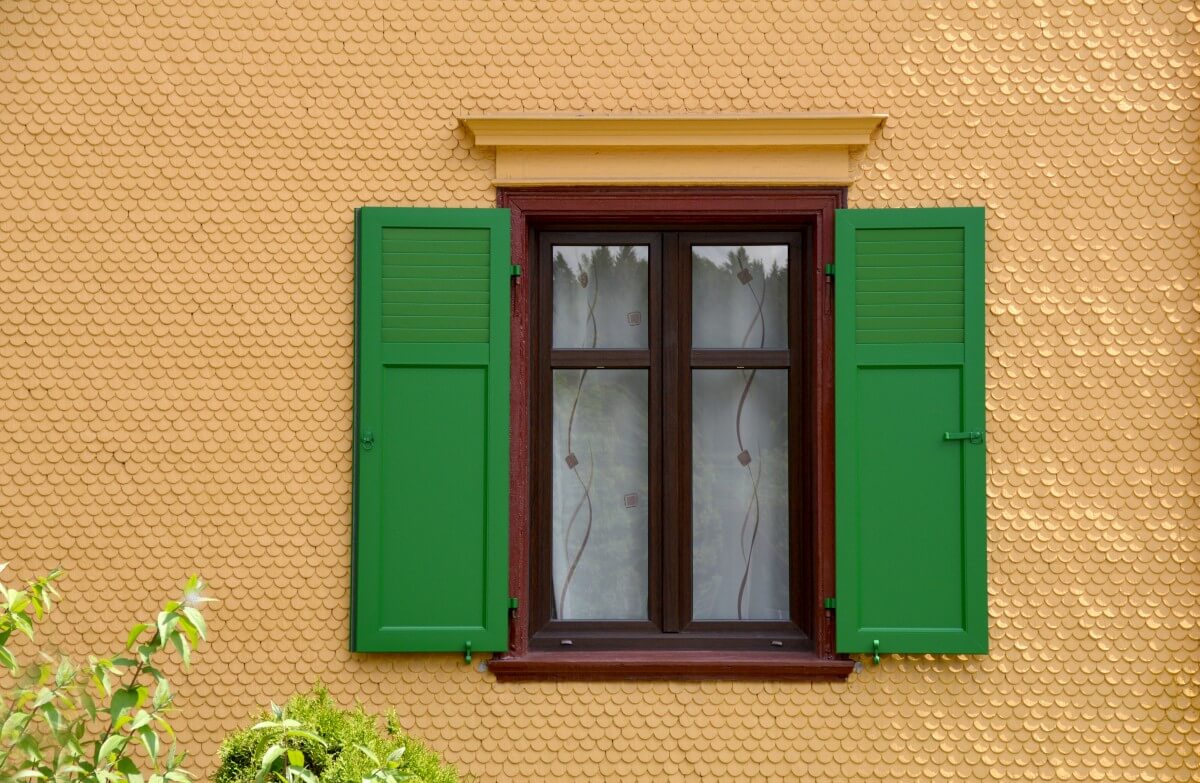 Pixabay
They're more expensive compared to the other types of window materials. However, wood replacement windows reward most with regard to an enhanced curb appeal since it's considered the most classic.
They're also energy efficient and hence an ideal option for your window replacement project.
Note: This type of windows attracts high maintenance costs considering that they require regular painting and refurbishing. They're also highly susceptible to destructive factors like rot and mold development.
Read more: Guide window screen replacement
What Next?
Another concern that's probably crisscrossing your mind before you finally settle on your preferred replacement window type is whether it's really worth the investment.
You aren't alone as most homeowners usually find themselves in the same situation. Below are some of the benefits you can expect from your window investment.
Read more: Heres why you must invest in home replacement windows
Benefits of Energy Efficient Home Replacement Windows
Unique and Enhanced Curb Appeal
Replacement windows come in various styles and designs, and of course, different colors to give your home a new brand, unique, and enhanced look—which is also a major factor in boosting your home's resale value.
Low Maintenance Costs
Most energy efficient windows, like the vinyl and fiberglass windows, are easy to maintain considering their durability and the fact that they don't require painting or regular refurbishing. However, you need to clean them occasionally for enhanced efficiency and a better view of the elements outside your house.
Enhanced Energy Efficiency
The Low-E coatings, as well as the other window glazing options, help to keep off the harmful effects of UV light thus ensuring the cool temperature of your home without necessarily having to heavily bank on your HVAC system.
Less energy consumption translates to low energy bills—which is a great way to save on your utility bills.
Conserves the Environment
Installing energy efficient replacement windows helps cut down your energy consumption which is also good for the environment. This is because it reduces the amount of carbon emission into the atmosphere, thus protecting the entire planet from the global warming issue.
The Takeaway
So many homeowners are already giving high praise comments about the positive impacts of the replacement windows—including the huge cut in their overall home maintenance costs. Now is the ideal moment for you to consider investing in energy-efficient home replacement windows.
It's a true lifetime investment.
Read more: What To Consider When Replacing Your Home Windows
Here's Why You Must Invest in Home Replacement Windows
was last modified:
September 7th, 2022
by
Recommended