The joys of buying a home and starting on a new journey in life can be some of the happiest times if you're a new homeowner. There's the pride of owning a new piece of real estate, the excitement of setting up the new home, and the relief that the long-drawn process of procuring the home, paying off closing costs, and getting the property registered is behind you.
Carried away by that elation, homeowners often get blindsided by the costs that they'll need to bear after they buy a house. Here's a new homeowner's guide to the hidden costs of owning a home to help you plan your personal finances better.
1. Property Taxes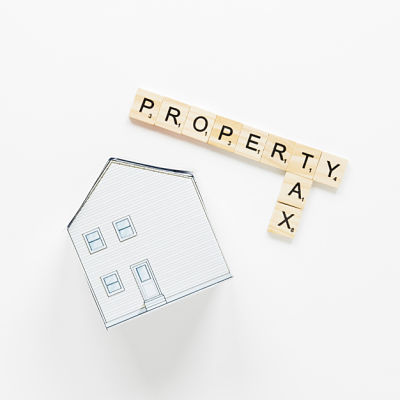 All homeowners need to pay property taxes. How much you will need to pay depends on the city, town, county, or state that you reside in.
Property taxes can vary from as little as 0.38% of your home's value in Hawaii to a whopping 2.28% of your property value in New Jersey.
However, there are some simple ways to lower your property taxes. For example, the tax amount calculated is often erroneous and can be challenged.
2. Homeowners Insurance
All homeowners know about this, so homeowners' insurance should not come under unexpected expenses. Most mortgage lenders expect you to have it before they consider you for a loan, and the premium is often included in your monthly mortgage payments, under what is commonly known as PITI (principal, interest, taxes, and insurance). If your PITI is less than 28% of your gross monthly income, it means you are a great prospect for a lender.
What insurance companies do not tell you though is that your homeowners' insurance does not cover against damage caused by natural calamities like earthquakes, floods, or hurricanes. Not even water damage gets covered. So if you live in an area prone to seismic activities or flooding, expect to spend more on your insurance.
For example, while most homeowners pay between $500 to $1000, flood insurance alone can cost you an extra $1,000 to $4,000 a year over and above your regular homeowners' insurance cost.
3. HOA Fees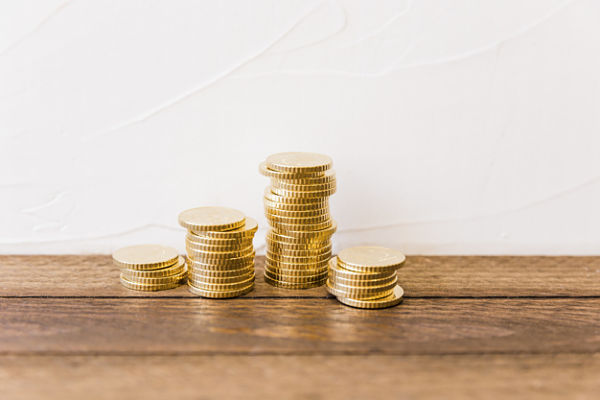 If your new home is under a condominium or homeowner's association (HOA), you will have to pay their fees as well. These could be demanded quarterly or monthly.
These fees normally cover the maintenance of common areas as well as services like snow plowing, garbage collection, security systems, pavements, and parking area upkeep, etc.
While most HOA fees range from $100 to $700 a month, some luxury condominium associations charge as much as $4,000.
Looking to sell your home but don't know what projects are worth the time and effort? Take a look at our new tool!
4. Private Mortgage Insurance (PMI)
If you put down less than 20% of the cost of the home, you'll find yourself being asked to buy private mortgage insurance. The purpose of this is to protect the lender in case you are unable to make your mortgage payments.
PMI works out to around 0.3% to 1.2% of your principal loan amount.
Of course, once you have 20% equity in your home, you will no longer require PMI.
5. Mortgage Protection Insurance
Mortgage protection insurance is paid to keep your family safe in your home in the event of your untimely demise.
The way it works is that the insured amount gets paid directly against your mortgage in case you suddenly pass away, keeping your family secure in their home.
A more affordable way of achieving the same goal is to plan for a term life insurance, where the insurance company pays the insured amount to your beneficiaries, who can use that money to pay off the mortgage.
6. Maintenance Costs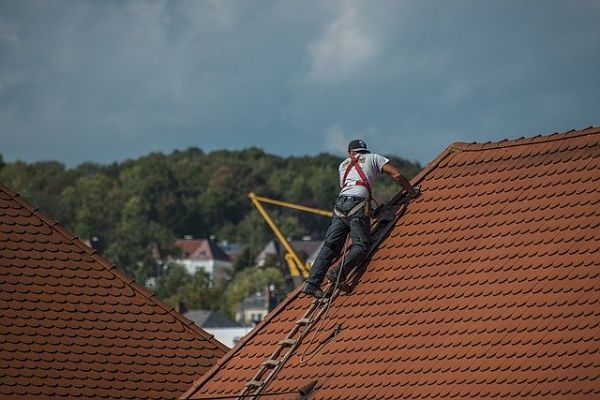 Let's now take a look at some of the maintenance and repair costs that homeowners have to deal with. How much you end up spending on these things depends on the condition your new home was in when you bought it.
Roof maintenance is a regular thing that you will have to deal with. Making sure your shingles are in good shape, and conducting regular maintenance activities will make sure you do not have to deal with water damage, bad insulation, and poor health.
HVAC systems are another recurring expense. Other than the fact that the air filters on air conditioners need regular cleaning and replacement, it is advisable to replace your entire HVAC system every 12-15 years.
Landscaping is another constant expense, whether you hire a professional or you do it yourself. Lawn care, backyard renovations and regularly pruning of trees are all required periodically. One of the hazards of not maintaining your gardens is the risk of debris in your drains.
That brings us to plumbing. Regular maintenance of your plumbing systems is critical to the health of your home. If you've bought an old home, replace all your old metal pipes with newer PVC ones to avoid lead poisoning. And remember, taking care of small issues immediately will ensure you don't have major breakdowns.
Your home's electrical systems will also need constant upkeep. Avoid the risk of electrical fires and shorted equipment by carrying out timely checks. Repair or replace things immediately. And don't shy away from hiring professionals to take care of the repairs.
A lot of these repair and maintenance costs can be taken care of for you if you invest in a home warranty contract.
Plan For the Future
Don't let the costs of homeownership deter you from following your dreams, even if they do seem numerous and overwhelming. Have a plan that helps you put away a little every month so you're covered when it's time to make payments. And always remember, your new home is an investment that is going to help you make a lifetime of memories while increasing in market value if you take care of it well.
Read more: To-do list to combat jitters for new homeowners
Hidden Costs of Owning a Home: A New Homeowner's Guide
was last modified:
August 25th, 2021
by
Recommended