Home Automation Ideas to Make Your House a Smart Home
Remember Jarvis, Tony Stark's super-intelligent AI assistant from the Avenger movies, who was capable of running Tony's house, his lab, building him super suits and hacking into enemy servers? While Jarvis' capabilities may have been a bit of a stretch, smart homes have been a reality for a few years now. Here are some home automation ideas to make your house a smart home.
1. Secure your home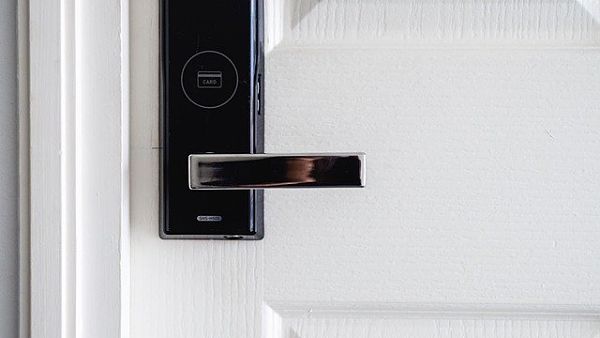 There are a number of solutions in the market when it comes to automating your home security.
For example, smart doorbells with integrated cameras send you an alert on your smartphone every time someone rings your doorbell, and send you a clear picture of whoever is at your front door even when you're not at home. Some products, like the Google Nest Hello, even offer you facial recognition.
You can now forego keys to secure your home by choosing to use smart locks that use WiFi and Bluetooth, allowing you to lock and unlock your home from wherever you are. Some of the offerings in the market, like the Samsung SHS P-718 need you to enter a passcode or may scan your fingerprint to allow you access to your door. Others, like the August Smart Lock Pro use an app, and can automatically open and lock doors when you're in the vicinity. You also get activity notifications, letting you know who came when and stayed for how long.
Indoor and outdoor smart security cameras have also advanced in leaps and bounds, now offering you a wide field of vision, high definition recordings that get stored on cloud servers and can be accessed remotely, motion sensors and even sound recording capabilities. While WiFi is an obvious requirement, these smart cameras give you the ability to control them and monitor your home remotely via your smartphone. Google's Nest Cam and the Vimtage 362 are forerunners in the indoor and outdoor cam categories respectively.
Read more: Smart Gadgets – 5 Ways to Minimize Privacy and Security Risks
Further tech improvements?
Add a vibration sensor to the mix, and your home is even more secure. The Alexa integrated Wyze Sense, for example, is attachable to your doors and windows, and once activated, will automatically send you a notification every time their magnetic field is broken. You can name doors and windows differently, so you know exactly where you may have intruders.
Smart water sensors notify you every time you have a leak or the possibility of flooding in your home. The Samsung SmartThings ADT Water Leak Detector is amongst the most affordable options in the market.
Not only can you now automate opening and closing your garage door, you can now even get alerts every time you forget to close your garage door, thanks to smart garage doors made by companies like Garageio.
Home security systems are incomplete without smart smoke alarms which notify you about fires and the buildup of carbon monoxide in your home even if you're not at home at the time. A lot of smart smoke detectors go a step further and start flashing your home lights to notify those around that something is amiss.
You also get helpful voice instructions on how to best deal with the situation. Google's Nest Protect comes across as a clear leader in terms of technology and usability, although it might not be the most affordable solution in the market.
Check these 7 Smart Home Technologies to Boost Home Value
2. Automate your temperature control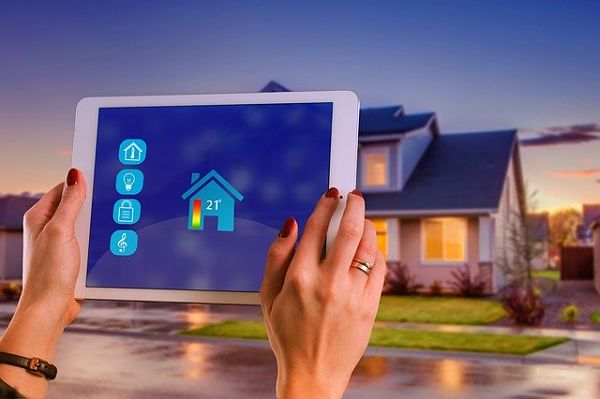 Modern home automation solutions are incomplete without smart thermostats. These gizmos not only help change the temperature of your home depending on the time of day and your preferred settings, but they also help you save energy.
By connecting to your WiFi and letting you control your settings via an app on your smartphone, these devices can not only be programmed to remember your climate preferences, but they also send you an alert in case of any considerable spikes or dips on your home's temperature, such as fire or a frozen pipe.
The Ecobee 4 Smart Thermostat, one of the current market leaders, is capable of voice command recognition. Thanks to the inbuilt Amazon Alexa voice service, not only can you tell it to change the temperature of your home, you can ask your smart thermostat to play you your favorite songs or read you the day's news.
Check these 5 Things You Didn't Know About Smart Thermostats
3. Retrofit your home with smart lighting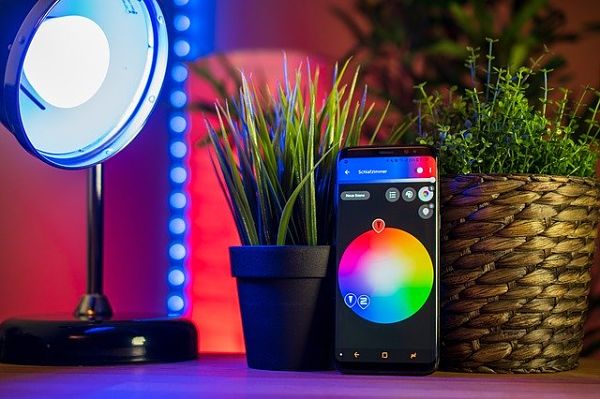 Smart lighting uses smart bulbs, which are WiFi enabled LED light bulbs that can be controlled using an app on your smartphone. Using smart lights lets you choose when you want to turn on or off lights in different parts of your home remotely.
This means if you leave the house without turning off your living room lights, you don't have to worry. You can do it from wherever you are using your app.
Smart lights also allow you to set schedules for lights to be automatically turned on or off at particular times. You can even keep changing the colors and hues of your lights from the comprehensive palette offered.
Most smart lighting systems, like the WeMo or the Philips Hue, are compatible with other smart devices like the Amazon Alexa, Google Assistant and Apple HomeKit, allowing for voice control as well.
4. Get the best in smart entertainment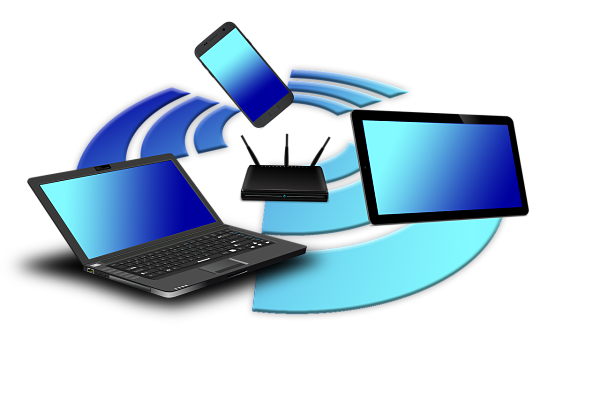 The sky's the limit when it comes to smart innovations for your home entertainment. But where's a good place to start?
Start by getting a solid hub and remote control like the Logitech Harmony Elite, which helps convert your smartphone into a universal remote of sorts.
Since all home automation devices predominantly rely on WiFi, you need to make sure you get sufficient coverage throughout your house for seamless connectivity. This can be easily achieved by investing in a multi-node mesh WiFi system like the Google WiFi Home Mesh.
Multi-utility smart speakers are a must-have. Not only do they let you voice control a lot of your home automation solutions, they can play your music, set reminders and alarms for you and do a whole lot more. The Amazon Echo Plus is touted to me a great place to start, considering its affordability, sound quality and features.
Smart TVs now come in all sizes and budgets, with amazing capabilities that lets you convert any material into HD, stream off of your smartphone or tablet while giving you unmatched visual quality. If you like your TVs big, consider the Samsung 4K UHD 7 Series 75 Inch Smart TV.
And if that's not big enough, get yourself a smart projector like the Anker Nebula Capsule. These portable projectors can stream off of your smart devices, are portable with the capability of playing up to four hours of content on a single charge and have an in-built speaker as well.
To wrap up your home entertainment experience, get a one-stop streaming device like the Roku Streaming HD Player to allow you to navigate over 1000 channels using voice commands, thanks to the inbuilt Alexa capability.
Read more: Home music room ideas
5. Don't leave your kitchen out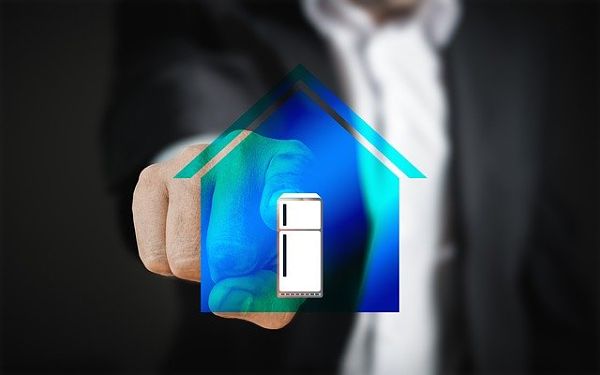 There are a host of smart gadgets to make your kitchen smart as well.
The market is filled with WiFi enabled kitchen appliances, ranging from cooking pots to automatic stirrers, dustbins that can help order your groceries to ovens you can talk to. And of course, all of these can be remote controlled using apps on your smartphone. All you need to decide is what you need and how much you're willing to spend.
Read more: App to keep track of home maintenance
6. Get smart on a budget
Setting up a smart home does not necessarily have to cost a lot. With the average cost of a home automation project being between $675 and $2,190, it is possible to set up a smart home on a budget. A lot of the components come in DIY kits that you can set up yourself, and you can choose to set up your smart home in parts. Also, plug and play solutions cost a lot more than hardwired ones that are integrated into your home. Here are some average costs to give you an idea.
| Component | Cost |
| --- | --- |
| Smart Lighting Kits | $40-$500 |
| Wireless Internet Mesh Systems | $300-$600 |
| Cloud Automation | $179-$299 |
| Monthly Subscriptions | $30-$70 |
| Set Up Fees for Subscriptions | $200-$500 |
| Hardwired Solutions | $3,000-$15,000 |
Take a look at these DIY Smart Home installations Any Beginner Can Do

Want an estimate on your next home improvement plan? Click here for a quote from our free cost estimator.
But is home automation worth it?
Well, that's for you to decide. We've shown you some great ways to automate your home, told you who makes the best home automation systems and how much these services and solutions cost.
Consider this. Smart homes help save energy and therefore, money. They also make your home more secure. In fact, some buyers are willing to pay more for homes with integrated automation solutions. And you cannot deny the comfort of being able to control almost anything by just talking to it or through your smartphone from hundreds of miles away.
All that matters is what you want to automate and how much you're willing to spend on it.
Sustainable Home Improvement: Building a Home to Believe In
Home Automation Ideas to Make Your House a Smart Home
was last modified:
December 28th, 2022
by
Recommended