Home renovations are an exciting part of making your living space reflect your individual personality. With 2018 well underway, new trends are emerging in the design scene. Here are the top new home design trends to look for in 2018.
Multi-Purpose Floors
The number of homeowners living with extended family has steadily increased over the past few years. Making your home accommodating to everyone can be challenging, but turning each floor into a full living area allows everyone to coexist peacefully.
Basements and main floors are being renovated with a second kitchen, bedroom, or living room to accommodate aging parents. Even if you don't live with extended family, this is an excellent way to designate one area of your house for guests while keeping the other private.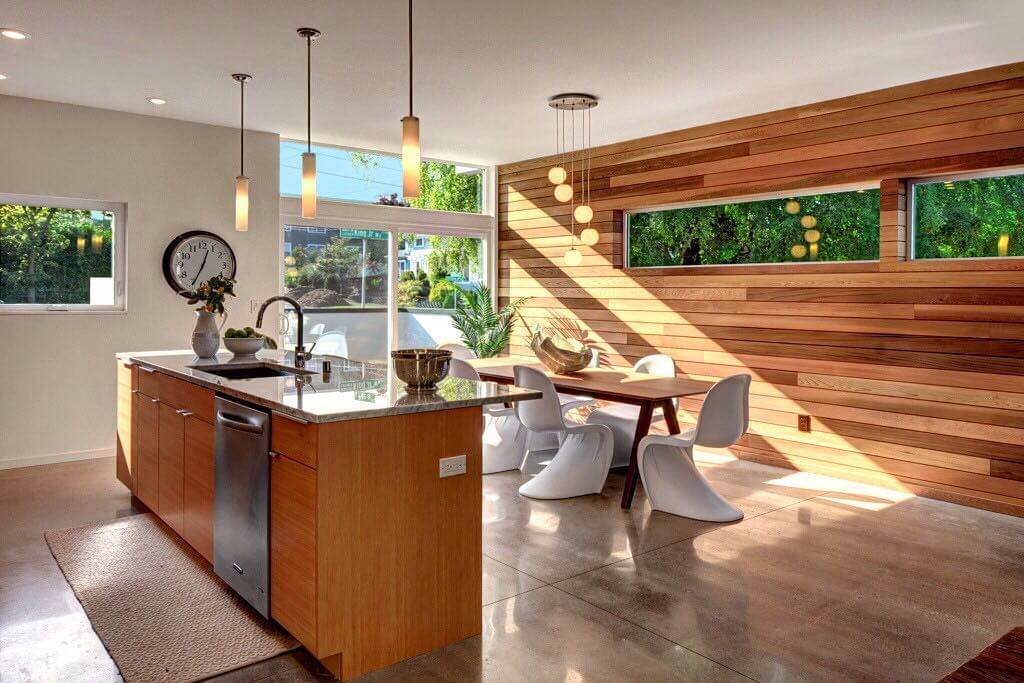 Photo by  by DesignMilk in Flickr [CC BY-SA 2.0]
Decks Are Back
While creating a social environment outside has never gone away, the classic deck is making a comeback with a brand-new look. Both add-ons to the side of a home and rooftop patio spaces are gaining popularity in 2018, so you might want to give your local deck remodelers a call.
Rooftop decks are branching out of the realm of apartment dwellings and into the residential sector. Anyone with a flat roof can easily add a few patio chairs, an umbrella, and a table to make this space a delightful afternoon getaway.
Energy Saving
There are two eco-friendly trends popping up in homes these days: tankless water heaters and smart lighting controls. The tankless version of your home's trusty heater helps to conserve water by dolling it out only when needed. This feat is accomplished via a better heating system and less need for drainage. Plus, it helps to save on space.
Last year saw a rise in smart thermostat popularity, but this year is all about smart lighting. Fully customizable and autonomous, these systems help to save on energy by shutting bulbs off when you leave the room, among other neat features.
Brass and Rustic Décor
Decks aren't the only thing making a comeback this year. Brass is adding pizzazz to rooms across the country in the form of framed mirrors and light fixtures. Finding tables that use the metal for their legs is also a great way to incorporate brass into your home.
The second décor change is up and coming, but steadily reshaping bathrooms in thousands of homes. Rustic themes include claw-foot bathtubs, shiplap walls, and wooden accents that can make your bathroom feel as cozy as they come. If you plan on adding fixtures or new piping, do a quick Google search for a "plumber near me" to help you make the transition.
Exciting Colors
When it comes to the walls inside of your home, darker is better in 2018. Don't be afraid to paint your interior spaces black or a deep blue. Both colors combine wonderfully with shades of blues and greens.
If dark isn't your thing, then stay tuned for an explosion of watercolor in the design world. Bathrooms and kitchens are already being given full turquoise makeovers, but that's just the beginning. The colors in this palette blend expertly with both whites and woods, making them highly versatile.
Photo by homestilo on Flickr [CC BY 2.0]
Home Design Trends to Watch in 2018
was last modified:
May 9th, 2019
by