The changing significance of home equity for millennials
When it comes to the concept of home equity for millennials, its significance is entirely different from what it was for Generation X or the baby boomers. Millennials do things differently.
How they perceive real estate and home equity has to do a lot with how they've adapted to the newer dynamics in education, the changing family life, and the developing housing market.
To understand the millennial growing arc, and point of view, we've gathered crucial data from Bankrate's 2021 survey. Bankrate.com used a sample size of 3,657 adults, out of which 1,041 homeowners were mortgage holders. The online survey, based on intensive fieldwork, employed a non-probability-based sample in order to provide nationally representative results.
The home equity picture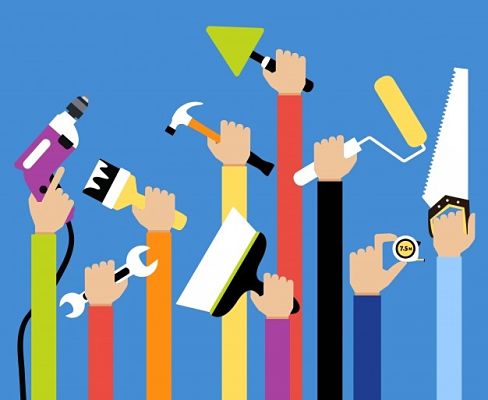 The millennial generation has shaped its financial tastes by the all-time-low mortgage rates and soaring home prices. Maybe this is the reason American homeowners in the age bracket of 25 to 40 tap their home equity very differently than their older counterparts.
It seems this generation values short-term happiness goals more than long-term financial decisions or saving for a distant future. They believe in maintaining a work-life balance — often giving more importance to life experiences.
According to the survey, 14 percent of millennial mortgage holders are willing to tap into their home equity to pay for a vacation.
About 10 percent of them are ready to splurge on non-essential purchases, such as buying electronic gadgets, going on a Caribbean cruise, or buying the latest gaming console.
When it comes to home equity for millennials, only 49 percent want to use it for any home improvements. This is significantly low as compared with the 64 percent of Generation X and the 66 percent of baby boomers.
Melinda Opperman, President of Credit.org, cautions against tapping into home equity unless it's being used to improve the property, thereby increasing the home value and rebuilding equity.
Read more: Housing trends for millennials
The generation gap: low mortgage rates
One of the most important reasons for the difference in ideology is that millennials have entered their home-buying phase with historically low mortgage rates.
The baby boomers saw 30-year mortgage rates at 18 percent while the Gen Xers experienced rates hovering at 9 percent. In contrast, the millennials experienced an average rate of 4 percent on a 30-year loan.
And, with the COVID-19 pandemic, the mortgage rates fell even further — going below 3 percent.
With such low-interest rates, borrowing money doesn't seem like a bad idea to a typical millennial.
The generation gap: soaring home values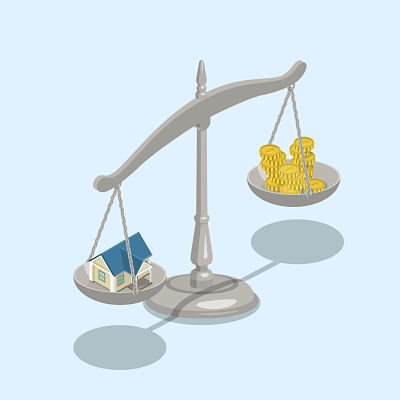 Another factor that affects the concept of home equity for millennials is the increasing prices of houses. They are fortunate to buy homes during the hottest US housing market in history. According to the latest S&P CoreLogic Case-Shiller home price index, the national average of home values made a record-breaking jump of 19.7 percent from July 2020 to July 2021.
Higher home prices mean higher equity! According to mortgage data firm Black Knight, Americans currently have more than $9.1 trillion in home equity that can be tapped into.
Read more: What do millennials want in a home?
Excellent reasons to tap your home equity
A reason that makes pulling cash out of your home absolutely worth it, is using equity for home improvements and repairs.
These upgrades help increase the value of your home or get you the best return on investment.
If you've chosen the right home improvement projects, they are likely to last for years. And that matches with the timeframe of your mortgage debt. Experts give a big thumbs-up to projects such as kitchen renovation and bathroom remodeling. Home additions such as installing a swimming pool or a game room, that do not necessarily increase property value, can take a backseat. 
Read more: How soon pull equity out of home
Good reasons to tap home equity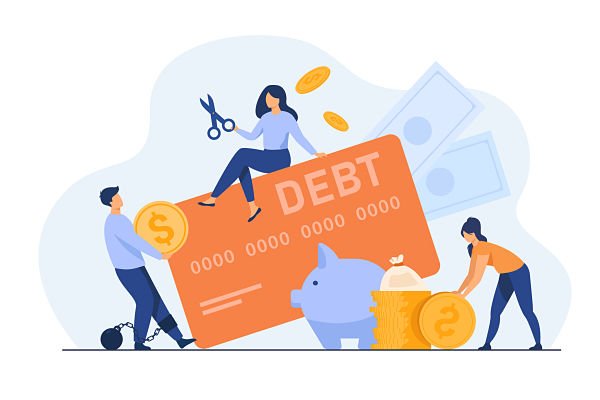 Consolidating debt makes good financial sense when it comes to tapping home equity for millennials — and for everybody else!
There's no point in carrying a huge credit card debt and paying through your nose with double-digit interest rates. It's a good idea to swap the revolving debt for the much cheaper mortgage debt. However, you must do this only if you're careful enough to not overspend in the future. Or, you may end up with more credit card debt.
Another reason for using your home equity is if you're making a profitable investment, and creating a well-diversified portfolio. Interestingly, millennials are more likely than other generations to tap into their home equity to invest. 26 percent millennials, 17 percent Gen X, and 10 percent baby boomers.
Read more: How to decide whether to invest or pay down the mortgage
However, financial experts caution against tapping home equity to payroll day-trade stocks or entering the cryptocurrency boom.
Using home equity is also a somewhat decent idea if you're paying down your student loans. That's because private student loans usually carry higher interest rates and less flexibility. So, you're better off without them.
But, if you're fortunate enough to have federal loans, the reasonable interest rates and income-based repayment plans will make the debt easier to deal with.
Wrong reasons to tap into home equity
Going on vacation or buying expensive big-ticket items are absolutely no reasons to tap into your home equity. Why would you want to end up with a long home loan term of 15 or 30 years just to finance a passing indulgence?
Also, experts believe that one must not tap into home equity to keep up with the mounting household bills. Unfortunately, in the survey, 28 percent of millennials were willing to do just that as compared to 17 percent of Gen X and 14 percent of baby boomers.
According to most financial planners, borrowing money to pay for your groceries or car repairs is not a sustainable lifestyle, and should be discouraged. Instead, you can try to either boost your income or budget your home expenditure.
Last thoughts
Most millennial homeowners believe in forging their own path in life. No wonder, their views on homeownership, home equity, and how to live life are also vastly different from those of older homeowners.
They are in their prime home-buying years and want to do things on their terms. And this includes how, how much, and when to tap into their most prized asset — their home.
Go to Bankrate.com to check the full piece: "Millennials go their own way when it comes to tapping home equity, survey finds"
The changing significance of home equity for millennials
was last modified:
November 8th, 2022
by
Recommended