What happens to your home insurance after remodel? Well, generally renovating your house leads to higher insurance rates. The logic is that a home remodel often increases its rebuild cost and value. However, there's no set rule here.
How much impact your home reno has on the amount of homeowners insurance depends on a lot of factors. These include the scope of your home improvement project, the home's size, its location, its condition before and after the renovation, and the cost to rebuild it if a disaster were to strike in the future.
If you're considering a large-scale remodel or renovation, say, building a deck, designing a new floor plan, or updating the kitchen, you need to know whether your homeowners' insurance will cover it, or not. Here's everything you need to know about how a home makeover can change your home insurance coverage.
What happens to home insurance after remodel
No matter which type of renovations you're planning, your existing coverage limits may not match your home's post-reno value and liability.
Simply put, since most house improvements boost a home's value, your existing home insurance coverage could be inadequate. It could leave you vulnerable to financial losses. Conversely, some home upgrades may actually trigger lower premiums.
According to the Insurance Information Institute (III), it's always a good idea to talk to your insurance agent before the construction process starts. Find out if your existing insurance policy provides enough coverage during and after the renovation.
If not, update your policy before any renovation work begins. And if you change something major — more than you'd planned for — along the way, keep your home insurance carrier in the loop.
Want to save money by getting the best rates on home insurance? You can use our new tool to compare rates from different companies and choose the best suited for you!
Does homeowners insurance cover remodeling?
Yes, but in all probability, you may need to bump up your coverage limits. That's because a standard homeowners insurance policy covers your house and personal belongings only from damages caused by fires, tornadoes, theft, any other covered event, or water damage. If God forbid, your house burned down — your homeowners' insurance will pay to rebuild your house and replace its contents.
But, if you're undertaking home renovation projects, it would mean that you're spending good money on the construction and on buying expensive belongings such as new bedroom furniture, professional-grade kitchen appliances, or new kitchen cabinets. This means that you will need more coverage than, say, loss due to theft. It's important that you specifically list the additional coverage you want on your policy.
Read more: How to create a budget for a home renovation
What are the renovations that increase home insurance rates?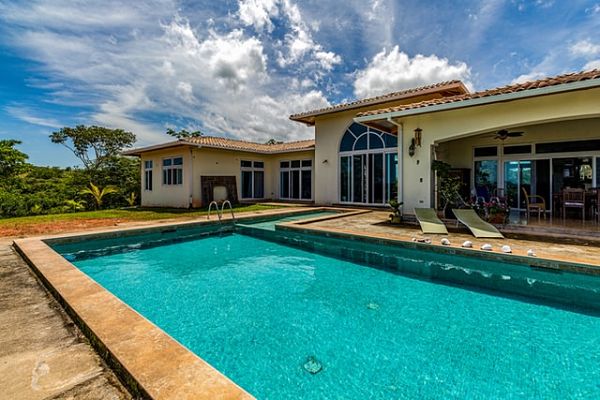 Some remodeling projects greatly increase the value of your home and therefore the cost of your home insurance. Some of the popular home renovations that add value to your property include:
Building a swimming pool
Adding a swimming pool will make your property more valuable in the eyes of potential home buyers. However, you will have to opt for higher liability coverage than a standard one. A basic homeowners insurance policy usually includes personal liability coverage. But, it's only designed to cover medical costs for a person injured on your property. Or, for legal expenses in the case, you're sued.
When it comes to pool owner's insurance, the liabilities are much more. Moreover, the insurer will insist that you have pool fencing or a pool locking cover as precautionary measures.
Adding an office for home business
Your existing insurance policy may provide protection for any equipment you use for your home-based businesses, but only up to about $2,500. Also, it might not cover liability related to the business.
If you're a business owner who uses specialized machinery, supplies, or inventory, you will need to purchase an additional business policy. In most cases, you will need a business owner's policy or in-house business insurance. Also, let your agent know if there's any business risk involved. They will make sure that you are covered well.
Read more: Working from home affect insurance
Expanding your living space
If you're adding more livable square footage, such as finishing a basement or adding a family room, you might need more post-renovation insurance or an insurance reevaluation. Even if the home addition is not inside your house. Furthermore, you may have to consider other types of renovation coverage as well. For example, if you're installing a sump pump, you will need water backup coverage.
Remodeling a kitchen or bathroom
Nothing gives your house a bigger boost than having a beautiful kitchen remodel or a master bathroom makeover to turn it into a spa sanctuary. Needless to say, you will have to update your home insurance's after remodel value. Your insurance premium may increase as your home will be worth more after the changes.
Read more: When is the best time to remodel a kitchen?
What are the renovations that lower home insurance rates?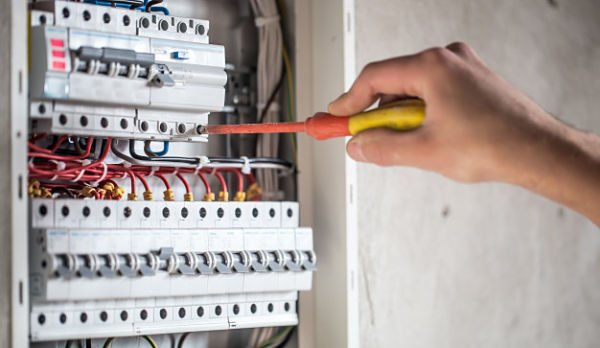 Not all home improvements mean paying a higher premium for your coverage. Some such projects include:
Updating your electrical panel or plumbing
If you're making changes to make your home safer, it could mean a lower insurance rate for you. You could qualify for a significant insurance discount. Such updates include changing your electrical or plumbing systems to make them more energy-efficient.
Renovating or replacing your roof
A roof replacement can get you good insurance discounts. Especially, if you live in a hurricane-, wind- or hail-prone state. And, your new roof has special loss-mitigation features, including hurricane straps, waterproofing, or impact-resistant roof shingles. The newer your roof, the more insurance coverage you are likely to get.
Do I need to increase my homeowners' insurance after renovating?
Yes. Most value-enhancing remodeling projects increase your home's value by about 25 percent. Therefore, you need to increase the coverage according to your home update.
A good part of your insurance premium is established by your house's total square footage and the cost to fix or rebuild your home.
Keep in mind that if you fail to increase your coverage, the home improvements will not be covered — a bad situation to be in, should a disastrous event happen. So, let your insurance provider know about the upgrades. They will then perform a post-renovation inspection and determine your new coverage costs and needs.
Read more: A comprehensive guide on types of homeowners insurance
Key takeaways
Your homeowners' insurance policy may cover home renovations.
If the upgrades add value to your property, you should increase your coverage limits and premium accordingly. Or else, it could leave you underinsured.
Home insurance after remodel or a major renovation may increase or decrease depending on the project.
Always keep your insurance company/provider in the loop regarding the updates, before you remodel your home.
Once you begin the construction work, verify that your contractors and subcontractors have adequate liability insurance and workers' compensation coverage.
Read more: 8 Ways to keep a home remodel running smoothly
Your questions on home insurance after remodel, answered!
was last modified:
September 21st, 2022
by
Recommended