Handy home maintenance calendar to take care of your house
If you're overwhelmed by the constant home repairs and replacements, don't be. There's an easy way to avoid costly and painful household issues to a large extent. By strictly following a home maintenance calendar. Trust us, things will go smoother with a home maintenance plan.
A good maintenance schedule ensures that all your maintenance tasks — right from the most simple ones like cleaning your kitchen sink to time-consuming tasks such as organizing your garage — are easier to tackle.
With regular upkeep, you save money, effort, and costly home improvements. Most importantly, your home remains in tip-top shape for a longer time.
What is a good house cleaning schedule?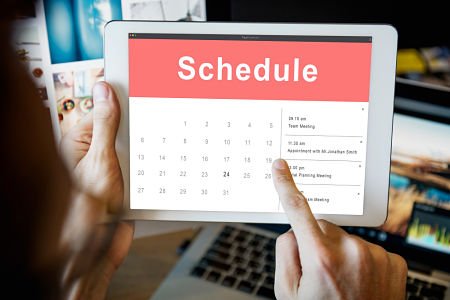 Since your home is a big investment — both financially and emotionally — maintaining it needs to be a priority. Regular home upkeep may feel like a daunting chore, but it doesn't have to be. With a good house cleaning schedule and home maintenance calendar in place, you can keep on top of the small as well as the big stuff. Trust us, your home will run like a well-oiled machine.
By sticking to a smart plan, you will not be waiting for the next disaster to happen. No more overflowing rain gutters, a faulty HVAC system, or a non-functional chimney. That means no more expensive emergency repairs or frantic calls to service technicians.
Keep in mind that if your home is neglected for too long, it may also jeopardize your family's safety. Remember, a stitch in time saves nine. Always strive to preserve your home's value, and keep your loved ones comfortable as well as safe.
How do I make a home maintenance plan?
Online or offline, you can jot down your regular tasks on the basis of their frequency and seasons. Keep in mind that there's no black and white list; you can do things when and how they work for you and your home. To help you tackle the home maintenance issues, we've put together a handy house maintenance calendar — breaking down all the activities into monthly, quarterly, and annual or seasonal categories.
Read more: How much should I save for maintenance home
Monthly home maintenance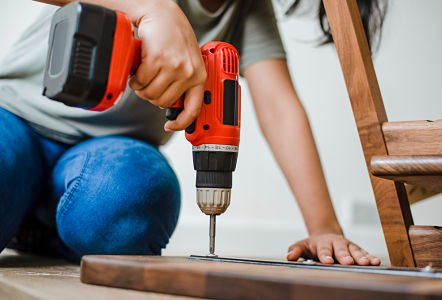 Inspect your HVAC filters, and repair or replace them if required. If you have a small family, and no pets or allergies, you'll probably need to change filters every 2-3 months. Otherwise, monthly.
Clean your kitchen sink disposal. If it's dirty, run vinegar ice cubes made at home through the disposal. They will freshen the area and sharpen the blades.
Check your range hood filters. The best DIY hack to clean the filters is by using an auto degreaser mixed with hot water.
Inspect your fire alarm. Replace if it shows visible signs of wear and tear.
Check if there's any garbage or drainage blockage. Do the needful.
Make sure your power outlets and GFCI outlets are in working condition.
Test all the security locks and deadbolts on your doors and windows.
Quarterly home maintenance
Test your smoke detectors or carbon dioxide detectors. Generally, most of them have a test button. Press it and see if the alarm sounds go off. If not, replace the existing batteries and test again. Clean the battery terminal if there's any sign of corrosion.
Check your garage door. Make sure its auto-reverse feature is working fine. You can check by placing a log of wood on the ground; the door should reverse automatically upon hitting the wood. If you have installed photo-electric sensors, check them too by placing something in front of them. They should go back up immediately.
Use the flush in unused toilets such as a guest bathroom. Run water in the bathroom sinks to prevent grime or any build-up.
Read more: Importance of electrical maintenance
Biannual home maintenance
Make sure your water heater's pressure relief valve is working properly. By checking it regularly, you can prevent mineral and corrosion buildup, and leaks. Plus, your hot water heater will run more efficiently.
Give your entire home a deep clean once every six months. Clean your appliances, doors and windows, garage, basement, etc. to prevent any dust build-up.
Replace batteries in your smoke or carbon dioxide detectors every six months — sooner if you hear a low battery beeping noise.
Clean your refrigerator coils with a vacuum cleaner. This simple exercise will make sure your appliance is running as efficiently as possible. And, doesn't drastically increase your energy bills.
Annual or seasonal home maintenance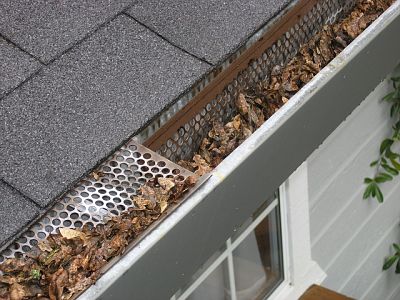 Annual home maintenance can be broken down into different times of the year. Keep in mind that your house needs to prepare itself for the different seasons. And for that, it needs regular upkeep on your part.
Spring home maintenance
Clean your rain gutters and downspouts. Clear out any accumulated leaves and debris, grime, or sediment from the winter snow.
Check your external drainage. Make sure the slope of the landscaping is such that rainwater or water from any other source flows away from the house and its foundation.
Carry a roof inspection for signs of damage or leaks. Take professional help for any roof repair.
Inspect your house's exterior thoroughly. Check for any peeling exterior paint, damaged siding, cracks in the foundation, or broken window units and doors. Hire a professional and make the necessary repairs. Keep in mind that even a small hole in your window screen is enough to let in insects and rodents.
Ensure that your air conditioning system is serviced before the summer. If you're maintaining your HVAC system yourself, always refer to the user manual for regular maintenance. Keep in mind that central air conditioners are more complex systems than window ACs and are better handled by HVAC experts.
Remove any dead plants and tree stumps from your property. Also, trim the shrubs and bushes around your house. Wayward plants can get into any cracks on the exterior of your home and cause further damage. Also, make sure there are no trees interfering with your electric lines.
Clean your chimney if you have one.
Read more: Winterize an AC window unit
Summer home maintenance
Check the tile grout in your bathrooms and kitchen for any damage.
Inspect your plumbing system and identify any leaks in faucets and toilets. Also, check if the water pressure is okay. If not, you might need to fix the aerator.
Give your deck or patio a good washing. See if the deck needs re-staining. Also, check for any problem with the railing, loose boards, or posts. Repair at the earliest.
Clear your dryer vent and other exhaust vents of any blockages or lint.
Clean and reorganize your garage to make more space for your summer projects.
Read more: Easy maintenance patio
Fall home maintenance
Make sure there are no sediments and leaks in your hot water heater. This will prolong your heater's life and increase its efficiency.
Cover your air conditioning systems with a tarp or plastic sheeting till the next season.
Get your heating systems, home furnaces, and fireplace ready.
Winterize your sprinkler systems.
Check your driveway or pathways for cracks. Reseal the cracks before winter sets in or else water from snow may freeze and expand in the cracks — causing more damage.
Make sure your sump pump is working properly. Especially if you live in a region that gets heavy rainfall and storms.
Winter home maintenance
Regularly check your roof for ice dams and icicles. Remove them at the earliest. Icicles are not only dangerous, but they can cause water damage in your home too. 
Check all the showers and bathtubs. Make sure there's proper caulking.
Clear showerheads of any sediment to keep the water pressure at an optimum level.
Deep clean the basement and check for any mold and mildew.
Read more: How to clean exterior light fixtures
Last thoughts
Homeownership comes with its fair share of work that requires time and labor. Just as an oil change and upkeep keep your car engine happy and healthy, a home maintenance checklist too will keep you from headaches and wasted money in the future.
Sticking to a home maintenance calendar will maximize your efficiency and get your household tasks done on time. And, your home will be happy, safe, and healthy for a long time.
Read more: Oil tank removal process
Handy home maintenance calendar to take care of your house
was last modified:
June 13th, 2022
by
Recommended