A Home Maintenance Plan to Keep Your Property's Value up
Homeownership is no joke. Since our home is our biggest investment, keeping it in top shape is a priority. The first step is to keep a home maintenance plan in place — with respect to the different areas of the house and their frequency. A home maintenance schedule, much like a regular health check-up, is important for your house's upkeep.
Planning your home maintenance will help you keep on top of the small tasks, the bigger tasks, and those in between. Trust us, your house will run like a well-oiled machine. And, your home maintenance will not feel like a daunting chore — a boon particularly for new homeowners who might get overwhelmed by it.
Read more: 10 Best First Time Home Buyer Loans
If you want to create a home maintenance plan, begin by walking around your house to know its condition inside out. Take notes of the specific maintenance needs in a spreadsheet and organize them by frequency. Check on your home exterior, the electric appliances, heating and cooling, plumbing pipes, security as well as smoke detectors, and electrical systems.
Are home maintenance plans worth it?
100 percent! A thorough home inspection will help you prevent sudden breakdowns, save money, and keep your home looking its best. And, properly maintaining your house, be it as small as gutter cleaning or as critical as taking fire prevention measures, is important in keeping its value intact. Plus, it will help reduce your home repairs.
Most importantly, preventative and corrective maintenance will give you peace of mind and improved quality of life by making your home more energy-efficient and safer — with no mold and mildew buildup or safety hazards.
That's why we've created an essential home maintenance checklist for you. Follow the plan to the T and keep your home in great shape.
For your easy comprehension, we've divided this home maintenance plan into five different tasks (preventing water damage, ensuring your home's structural integrity, maintaining electrical systems, checking plumbing systems, and upkeeping HVAC systems) and their timeline.
Home maintenance plan tips
You can smoothly navigate your home's upkeep with the checklist and expert advice. So, let's begin!
Prevention of water damage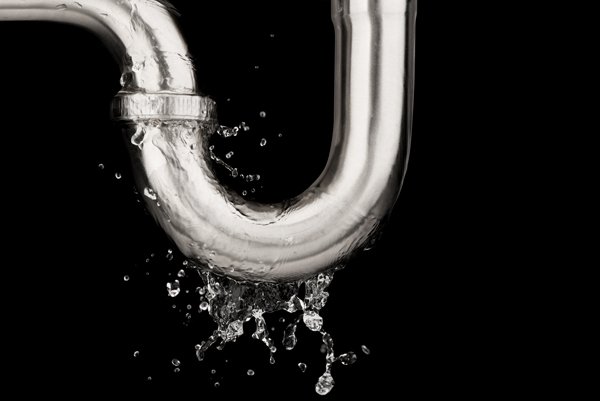 If you want to safeguard your real estate, your most prized possession, you need to give water damage prevention the importance it deserves. Nothing can destroy your home's foundation like an inrush of water into your home. So, here's what you can do.
Clean out the rain gutters and check downspouts twice a year. It will prevent water from overflowing and drowning your house's foundation. The accumulated water may cause soil erosion around your home. Or, the gutters may get too heavy and fall off your roof — causing roof leaks. If you do not maintain your gutters, a complete gutter replacement can be very expensive — costing you up to $1,000.
Check your bathroom fixtures and re-caulk if required. Timely re-caulking for your tub, showers, and bathroom tiles will prevent mold and water damage. Since caulk tends to harbor bacteria, mildew, and odors, you need to update it regularly. If you see any signs of visible leaks, discoloration, or damage, re-caulk at the earliest. If not, then re-caulk once every five years.
Check the larger appliances for leaks. These include your refrigerator, washing machine, and dishwasher. Give them a deep clean and inspection at least once a year. Make sure there's no moisture and dampness giving rise to mildew or mold. Regular maintenance will keep the appliances running efficiently — even extending their lifespan. You can schedule a tune-up for the appliances through a professional home service.
Test your sump pump at least once a year. Especially, if you live in an area that experiences heavy storms, snowfall, or rainfall. Remember that your pump helps to take out excess water from your home in the case of heavy rainfall or storm. If you do not keep it well-maintained, it won't do its job properly.
Read more: Dishwasher drain pump replacement
Protecting your home's structural integrity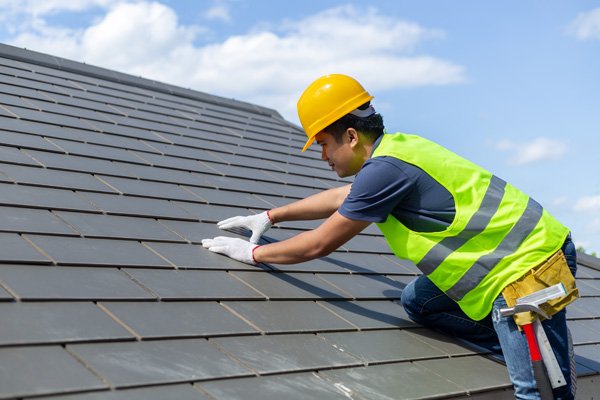 Any interior or exterior damage can compromise your house's very core. You must maintain it at any cost — right from the soil of your foundation to your roof shingles.
Look for signs of a termite infestation. Pests and termites can cause tons of problems and irreparable damage to your home's structure. Termites are known to cost billions in property damage every year in the United States. It's important that you plan a termite inspection once a year with a professional. Keep in mind that your homeowners' insurance will NOT cover termite damage or infestations.
Visually inspect your home foundation once every six months. Look out for issues such as jammed doors and windows, faulty garage doors, leaks in the attic, cracks along the walls, on your basement floors or exterior foundation. If you do, immediately hire a contractor to inspect the damages. Keep in mind that any structural damage to your house will decrease your home's value and its safety quotient. A good way to protect your home from structural damage is to not let your yard get too dry. When the foundation gets too dry, you might get ground shifting, sinking, and cracks. It's always a good idea to install a sprinkler system to add moisture to your foundation.
Touch up your exterior paint once a year. Your house is exposed to the elements — causing your exterior paint to chip and crack. As a result, water and moisture may seep in and cause wood rot. Such a situation makes your home vulnerable to termites and severe weather conditions. If a touch-up won't cut it, you might want to consider exterior house painting.
Read more: Interior & exterior house painting financing
Schedule a thorough roof inspection twice a year, once in the fall and then in the spring. Contact a licensed roofer to check for any missing or broken shingles. Ensure that they check other roof-related features, including skylights and chimneys that might have freeze-thaw damages or cracks over time. If your roof is more than 25 years old, you might have to consider a complete roof replacement.
Planning a home remodeling? Use our free home renovation estimator to have a fair idea of the total expenditure of your home improvement project.
Electrical system upkeep and safety measures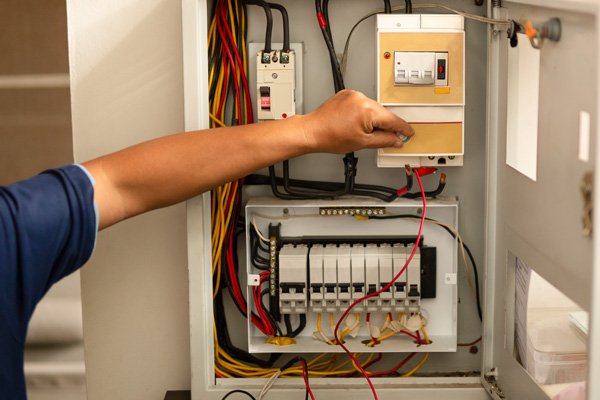 Routine electrical maintenance will undoubtedly keep your energy bills low. Most importantly, it will give you the peace of mind that your electrical wires and plugs won't burst into flames.
Replace your lights with energy-efficient bulbs or LED bulbs once a year as a safety measure. LED bulbs may cost you more initially, but they can help reduce your electricity bill by more than $45 per year! If you suspect a serious issue with your home's electrical system, it's best to hire an electrician at the earliest so that they can inspect, identify, and repair it.
Looking for a licensed electrician? Use Kukun's Find a Pro tool for the most reliable professionals!
Test your smoke and carbon monoxide detectors or alarms once a month, without fail. And replace their batteries once a year. According to the National Fire Protection Association, a three-bedroom (two-bathroom) household must have a minimum of nine smoke detectors and four carbon monoxide alarms — all obviously up to code.
Read more: Handy smoke detector maintenance tips
Checking and cleaning your plumbing system
You need to make sure that your plumbing fixtures and exposed pipes are not leaking, rusting, or broken. That way, you can catch water damage early and keep bigger plumbing problems at bay.
Inspect your plumbing pipes and fixtures once a year. Try to identify leaks and plumbing issues before it's too late. Check the pipes, toilets, faucets, and showerheads for any signs of damage. If you notice any continuous sound of running water, a sudden jump in your water bill, rusted/broken pipes, foul sewage smells, bubbling wallpapers, or a change in the water meter reading — it's time to schedule a plumbing inspection.
Clean your kitchen garbage disposal at least once a month. You definitely do not want uncleaned, unmaintained garbage disposal. Very soon, it will become smelly and inefficient.
Drain all the water from your hot water heater once a year as part of its regular maintenance. You can contact a professional plumber to help you with the task. The National Association of Realtors (NAR) insists that homeowners must inspect their water heater pressure (through the pressure relief valve) and temperature monthly. If your heater is nearing 10-15 years and is showing signs of damage, maybe replacing it will be better than repairing it. 
Prepare your outdoor faucets and pipes for severe winter months. You don't want freezing pipes or a pipe burst costing you hefty amounts in repairs. 
Read more: When and how to winterize plumbing of your home
Making your HVAC system more efficient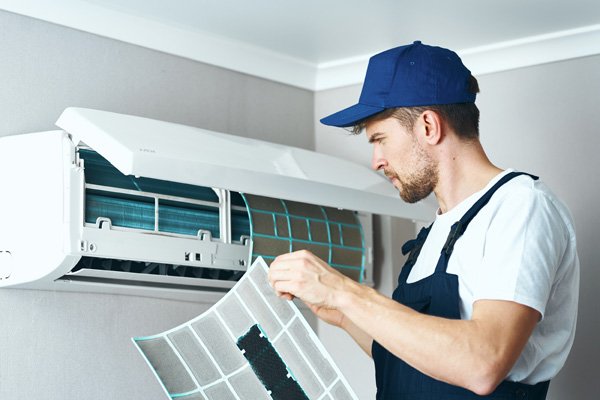 Replace your HVAC air filters at least once a month. Especially if you have a pet at home.
Make sure your furnace is efficient and in perfect condition.
Regularly get your HVAC system (heating, ventilation, and air conditioning) inspected. Remember to hire an HVAC contractor to fix issues you can't handle.
Home maintenance plan: A few other essential tasks
Pressure wash your house siding, driveway, and walkway to remove accumulated dirt once a year.
Remove and store window screens during harsh winter months.
Check your deck for nail-pops and structural damage. Seal and strain if it's a wood deck.
Inspect your driveway thoroughly for cracks.
Examine exterior siding.
Last thoughts
If you own a house or are buying a home in the near future, its maintenance can sneak up on you if you're not careful enough. If you're not sure how to create a home maintenance plan, we're here to help you.
You can use this home maintenance checklist to plan major home upgrades, repairs, and cleaning. All you have to do is revisit the list as and when required, and keep your home in prime working condition.
Read more: A complete guide on how much to budget for home maintenance
A Home Maintenance Plan to Keep Your Property's Value up
was last modified:
September 21st, 2022
by
Recommended