The recent pandemic has changed the way the world does business, with a lot of business owners preferring to work out of home offices. Factually, approximately half of America's businesses are home-based. If you're a small business owner or are planning to become one and set up a home office, getting the right kind of insurance coverage to protect your home as well your business interests is of paramount interest. And no, your homeowner's insurance might not be enough. Here's a short read about why a home office insurance policy, or a business insurance policy, may be essential.
Why homeowner's insurance may not be enough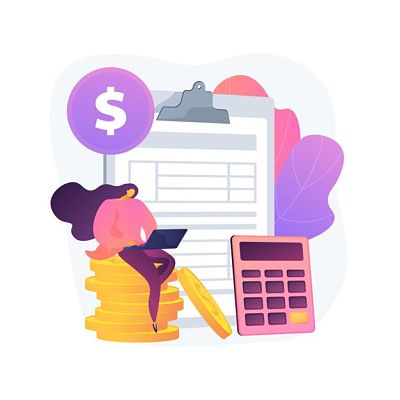 In most cases, your home insurance policy will cover only limited coverage with regards to property and liability if you're running a business out of your home. Your home qualifies as a business based on the amount of foot traffic your home sees and the inventory you maintain at home. Here are some things for you to consider:
Any data loss will not be covered.
Any damage to business equipment within your home will be covered only for $2,500.
Business records will not be covered.
You do not get coverage for loss of income due to damage to your home resulting in your inability to run your business.
Any employees that get injured in your home or property will not be covered.
Read more: What is title insurance on a house
Do you really need a home business insurance policy?
Almost 58% of all American businesses start off as homerun businesses, and almost half of all our businesses stay that way. Unfortunately, a lot of small business owners either remain ignorant or choose not to invest in a safety net like a business insurance policy until it's too late.
So if you think you're a start-up and do not really need a separate policy, here are some questions you ought to ask yourself first.
Will you have employees working out of your home office?
Also, will you be meeting clients and business prospects in your home office or at your client's offices?
Will your clients be conducting business out of your home office?
If your business uses vehicles or equipment, are they stored on your premises?
What would it cost to replace your business properties?
Who owns the vehicle you use for your business?
If your home is damaged, would it temporarily shut down your business operations?
Is there a possibility of a customer suing your business?
If you're injured or cannot run your business, is there an alternate source of income you could turn to?
Do you store a large stock of supplies and inventory at home?
If your answer to one or more of these questions is "Yes", then you need to consider buying a home business insurance policy. Fortunately, a lot of insurance companies offer customers flexible medium and small-business insurance plans, allowing you to fully protect your business.
Read more: What replacement cost mean home insurance
What home business insurance policies offer

General liability insurance
If your business uses inventory or equipment that is stored in your home or within your property, you want general liability insurance. This will pay in case you're sued for injury, negligence, or even a faulty product.
Business owner's policy
A business owner's policy will protect the structures on your property where your home-based business operates. It will also cover any loss of income due to damage to your home.
This means, for example, if your home was damaged in a fire, you could claim insurance to cover for damages to your property as well as the loss of income caused by you not being able to run your business out of your home. Most business owner's insurance policies cover professional liability insurance as well as property insurance.
Business owner's policy with endorsements
Endorsements allow you to tailor your business owner policy by adding additional coverage. For example, you could add data breach coverage to your policy, protecting any stored data your business may have regarding employees or customers. You can also protect yourself against loss of business income due to a disruption in utility services by choosing Business Income for Off-Premises Utility Services (OPUS) coverage.
Other flexibilities
Insurance companies also offer other flexible options, such as the ability to add more people under your general liability coverage if a client insists on it.
You could also include a certain amount of employment practices liability coverage, protecting you if an employee sues you on grounds of harassment, discrimination, wrongful termination, and more.
Read more: Working from home affect insurance
Pro tips
Thus far, we've spoken about how running a business from home may require you to take on a home office insurance policy in addition to your homeowner's policy. However, precautions do not end there. Here are two other aspects you need to be careful about.
Operating a business in a rented home
If you run a solo trading business or if the nature of your business does not involve anyone not residing in the same household, your landlord may not have a problem with you running your business out of your rented home.
However, if your business includes employees, partners, and/or clients working out of the same space and stocking supplies or equipment, then your landlord can prevent you from carrying on.
This is because in the second case, the residential tenancy will not legally apply. Instead, your occupation of the home will be looked at as a commercial tenancy.
Home businesses and mortgage lenders
Mortgage lenders will need to be informed if you intend to run a business from your home. This is because while a simple home office will still qualify as a residential home, your mortgage terms will change to commercial mortgage rates if 40% or more of your home is being used for business purposes.
Essential business protection: Home office insurance policy
was last modified:
September 5th, 2022
by
Recommended