A complete guide on home sewer maintenance
Home sewer maintenance is often overlooked. A costly and inconvenient mistake! Sewer backups, overflows, leaky faucets, clogged toilets, and broken sewer pipes can turn a good day into a bad one. Not to forget, eat up any extra cash you might've been saving for a rainy day.
The truth is that most of these problems can be prevented with regular home sewer maintenance and care. You need to understand where and how these plumbing issues occur. And, take care of them before they become out of control.
There are small things you can do to take care of your sewer and plumbing system. Here are a few basic tips to help you with home sewer maintenance.
Home sewer maintenance tips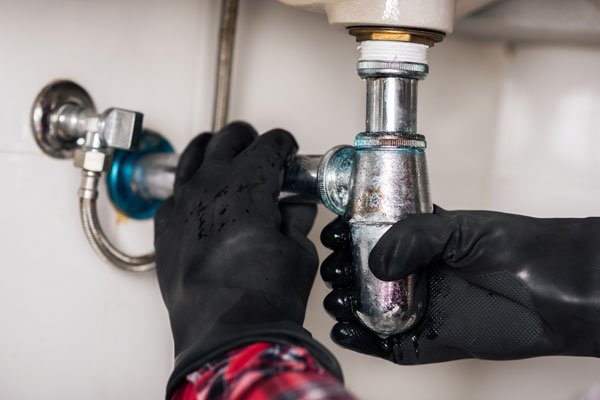 Most often than not, homeowners don't think about the sewers until there's a serious clog or blockage. But, putting off routine maintenance invariably damages your sewage system — resulting in expensive repairs. Remember that preventive drain line and sewer line maintenance methods can help you avoid serious sewage issues.
So, from now on, don't wait for a foul smell to come from the toilet, a backed-up drain, or clogged sewer lines. Instead, take preventative measures to keep your sewer lines clean and functional.
Get your sewer lines cleaned regularly
Sewer lines should be cleaned once every 18 to 22 months. More frequently, if your home has been experiencing sewage problems of late. It's best to contact a reliable plumber and schedule an inspection. A professional will have the right tools and knowledge to provide long-term fixes for your drain issues.
Looking for a licensed plumber? Let Kukun help you hire the best professionals.
Dispose of grease and waste properly
Grease is undoubtedly a common cause of sewer blockages and backups. Never pour cooking oil or grease down a kitchen drain or flush it down a toilet. Once the oil cools, it will solidify and lead to blockage in your drain and sewer line. Always scrape any grease or leftover oil into the garbage.
Be mindful of your garbage disposal
Be careful of what goes into your garbage disposal. One must avoid putting any large, fibrous, or tough foods that can cause damage or clogs. If you want to prevent any food from getting stuck, it's a good idea to run cold water down the drain while using the garbage disposal.
Clean clogged drains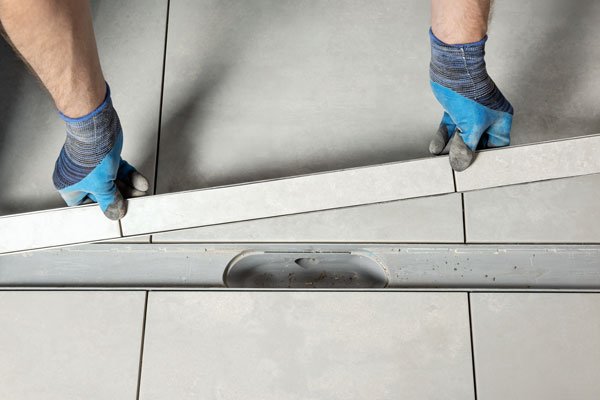 You should clean your drains once a month to help prevent blockages in your shower, bathroom or kitchen sink, and bathtub. A good way to go about it is to pour equal amounts of baking soda and white vinegar down the drain. After an hour, flush it with plenty of warm water.
If your drain is completely clogged, call in a professional. They will not just remove the blockage but also check the pipe for leaks.
Take care of your landscaping
Not many homeowners know this but plant and tree roots can cause leaks and blockages in sewer lines. Therefore, always keep your trees and shrubs away from your home's clean-outs and sewer.
If you already have trees growing near your sewer lines, regularly pay attention to your drain flow. Have an annual root cleaning exercise to keep the drain and sewer lines clear of any tree roots or debris.
Do's and don'ts on handling your sewer lines
If your sewer lines have become completely clogged, you should call a plumber and request an inspection. In all likelihood, they will jet your sewer lines clean. Sewer jetting uses high water pressure water to clear out the debris, waste, or anything else causing the clog.
Don't try to do this yourself. Although you may be able to rent a sewer jet, you may end up causing damage to your sewer lines, yourself, and the people around you.
Also, know which cleaners to use to clear the clogs. Buying chemicals to clear the clogs may seem like a quick fix, but it's not. These store-bought products sometimes do more harm than good. They may erode your cast-iron drain pipes.
Avoid using drain cleaners on a regular basis. Over time, the chemicals may break down your pipes, causing leaks and other plumbing problems that may cost you your hard-earned money.
One of the most effective and simplest DIY sewer maintenance tips is to clean your drain pipes once a month using enzyme cleaners instead of chemical-based cleaners. These environment-friendly enzyme drain cleaners are safer too.
How much does a main sewer line cleanout cost?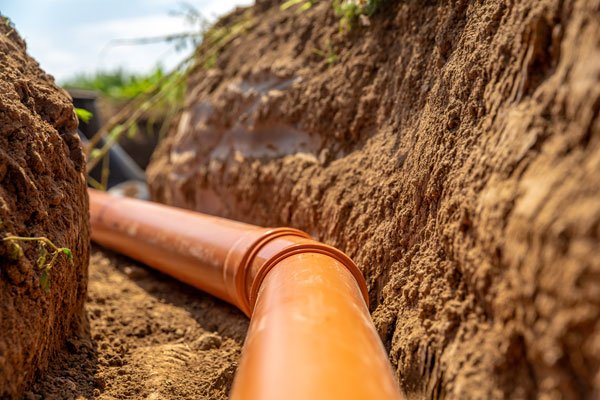 The national average for sewer cleaning cost is between $100 and $600 — depending upon the scope of the project and the number of clogs or blockages. A standard sewer main clog cleaning (without a video inspection) costs around $250. However, the cost can go up to $1,000 if you're opting for hydro-jetting the main sewer line to resolve a complete blockage.
Read more: How to maintain the health of your sewer and drain
Is sewer line repair covered by homeowners insurance?
Unfortunately, no. A sewer line replacement or repair is not included in a standard home insurance policy. A basic policy explicitly states that any damage caused by a sewage backup will not be covered.
The homeowner's insurance may cover sewer line repair or replacement only if it's damaged by another party, say, a tenant, neighbor, or a contractor. Or, it has been damaged by "an act of God". For instance, if a fallen tree has broken the sewer line.
Some insurance providers offer water or sewer backup as an add-on to the existing policy. Some sell sewer insurance as a standalone policy.
Looking for financing for your plumbing, try Kukun's easy loan options.
Key takeaway
If you're really serious about your home sewer maintenance, you should:
Avoid plug-ups by keeping food scraps out of your kitchen drains.
Do not put liquid grease down the drain.
Make sure there are no hair clumps in your bathroom drains by installing screens over drains in showers and tubs.
Let your toilet handle just sewage and toilet paper.
Keep your drains, sewer lines, and sewer pipes clean.
Avoid chemical cleaners for drain cleaning.
Preventative maintenance for your drain line and sewer line can help you avoid serious blockages. Just as the rest of your home, your sewage and plumbing system require periodic maintenance. Make them a part of your home maintenance routine.
So, the next time you check your air conditioning system and hot water heater for water leaks, your roof shingles, and insulation — keep your sewer system in mind too.
A complete guide on home sewer maintenance
was last modified:
March 23rd, 2022
by
Recommended