Effective Home Staging Tips to Help with Selling Your Home
If you're planning to sell your house in the near future, preparing your home to be viewed by potential buyers both virtually and in-person should be on top of your priority list. In real estate parlance, this is called staging your home and is one of the most useful tools in a home seller's arsenal. Here are some effective home staging tips to help with selling your home.
Does Staging Really Help?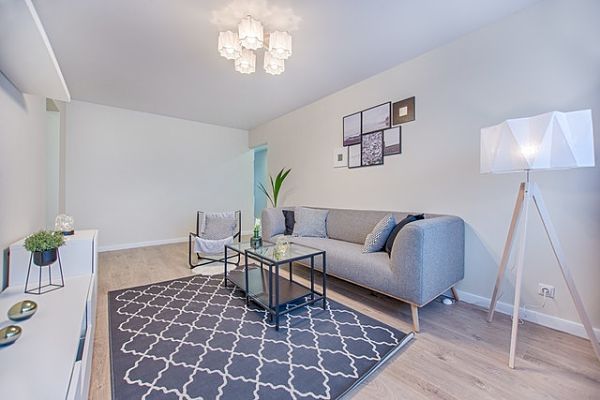 According to a report published by the National Association of Realtors in 2019, 83% of all buyer's agents claimed that a well-staged home helped buyers imagine its potential as a future home, while 22% of all seller's agents said staging a home increased the final sale price of the property by up to 5%.
The average amount of money spent on professional home stagers is $400, but that number could vary depending on the amount of work that needs to be done.
It is also important to note that focus during staging was mostly on the living room, master bedroom, dining room, kitchen, bathrooms, and curb appeal.
Looking to sell your home but don't know what projects are worth the time and effort? Take a look at our new tool!
Where to Begin
A large part of home staging can be done without the help of professionals. Let's help you get started.
Make Space
The first thing you will want to do is clear your home of clutter and stow away anything that is not absolutely essential. Renting a storage unit will be a smart thing to do.
The main reason you'd want to declutter your home is to create the illusion of space.
Heavy-Duty Cleaning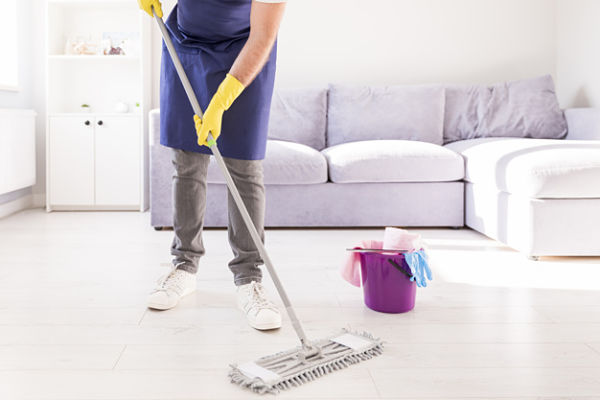 Next, clean your home like your life depends on it. Do not leave any part untouched. Deep clean your rugs and carpets. Make sure your bathrooms and kitchen countertops are sparkling. Make sure there are no unpleasant smells, such as pet odors in any part of the house.
A clean and well-maintained home will show potential buyers that you, as a homeowner, care for your home. This will instill confidence in them that they're not looking at buying a neglected property.
Get Rid of Personal Effects
You want potential buyers to imagine themselves and their families living in your home when they come in for showings or for open houses. That is going to be difficult to do if your personal items are strewn all over.
Remove all photographs of your family and yourself from the walls, the refrigerator, and anywhere else they may be. Stowaway all clothing and bathroom effects so they're not visible to visitors. In other words, make your home a blank canvas.
Paint and Repair
Consider getting a fresh coat of paint for your home. A newly painted home always looks welcoming. Make sure you choose a neutral color though. Bright colors are not everyone's cup of tea.
Now would also be a good time to take care of any pending repairs with your plumbing, roofing, electric systems, HVAC, etc. Also, try and replace old bulbs with fresh bulbs all over your house. New blinds and curtains for all your windows would also not be amiss.
Curb Appeal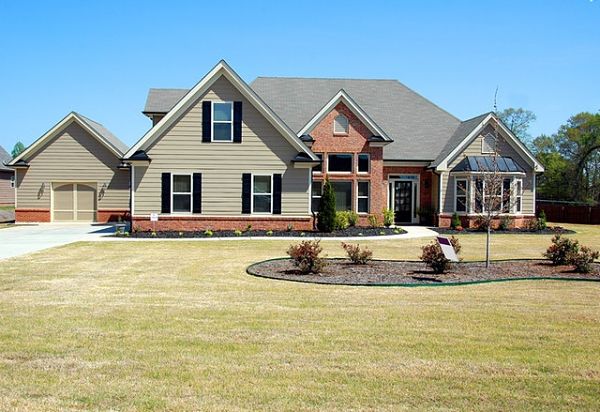 The outside of your home is the first thing visitors will see. This makes maintaining your curb appeal extremely important.
Apply a fresh coat of paint on your front door and your porch.
Line your front porch with flowering potted plants.
Trim the trees and shrubs in your garden, and invest in a new lawn if you can.
Make sure your mailbox and garage door also get a fresh paint job if needed.
Clear your driveway of your children's' toys, pet refuse, and any other clutter.
Living Room Staging
Living rooms are the first room your potential buyers will view, so make a great first impression. Make sure you use symmetrical cushions on all your living room sofas. Use lamps to illuminate the space.
Incorporate light and airy colors into all your fittings. Remove unwanted furniture and make sure your living room looks spacious and welcoming.
Kitchen Staging
Kitchens are the heart of any home, so prepping your kitchen is very important.
Clear your countertops of all clutter, but add a bowl of fruits of a vase of flowers for color and texture.
Display only matching kitchenware, glassware, and cookware.
If you can afford to, replace, or rent out new and modern kitchen appliances.
Dining Room Staging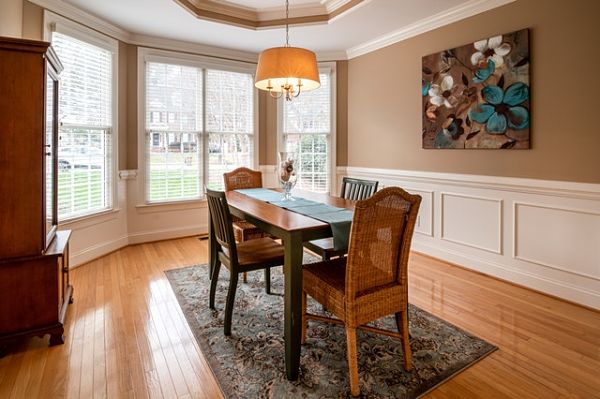 Dining rooms are where a lot of entertaining happens, so set a scene for your buyers to imagine what that would be like in your dining room. Leave a wine decanter and some goblets on the table, with maybe some side plates, just like the table was set for a few guests.
Short candelabras and vases with fresh cut flowers will look striking on your dining table.
Master Bedroom Staging
Choose to go gender-neutral with your master bedroom. You wouldn't want it to be overpoweringly masculine or feminine.
Make sure your clothes and personal effects are nowhere in sight. Also, do not leave any jewelry lying around. You never know if you can trust everyone that comes to see your property.
Use classy wooden hangers in your wardrobes, not the tacky plastic ones.
Bathroom Staging
Make sure every part of the bathroom is spotless, from the cabinets and the sinks to the grouting, the floor, and the bathtub.
Make sure all your taps are running, but none of the fixtures spring a leak.
Once again, stow away all personal effects.
Always makes sure your toilet seat is left closed.
Display only white and fluffy towels. If you can, invest in a fancy soap dispenser, wicker baskets, and scented candles to give your bathroom the spa effect.
Attention, Pet Owners!
We know pets are family, but that doesn't mean everyone coming to look at your home is going to feel the same way.
Deep clean all rugs and furniture your pets frequent. Pet odors are not welcome.
Replace any chewed on furniture and fixtures.
Make sure there is absolutely no sign or smell of pet droppings. Use air fresheners liberally to remove smells, not just mask it. You also don't want any pet hair lying around.
Having your family members around during showings and open houses is not a good idea. Get your agent to handle the showings, while you and your pets enjoy some much needed time off!
Home Staging Photographs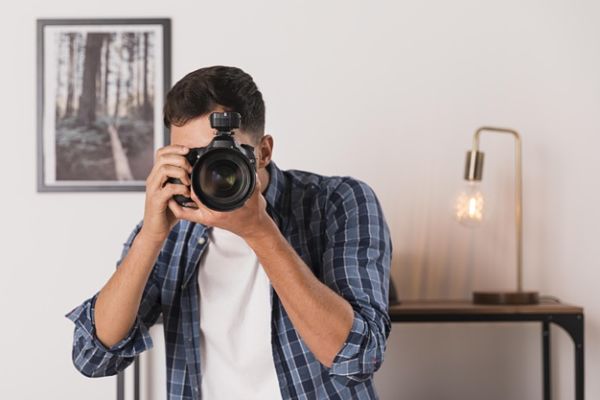 Once your home is staged, make sure you get some delectable photographs to put up on your listings.
Most real estate agents offer this for free as a part of their services. Even if you had to pay for it, it would not put you down more than $200. Considering that the online marketplace is where your potential buyers will be seeing your property first, that is money well spent.
However, if you do decide to take your own home staging photographs, here are some pro tips.
Use a wide-angle lens, and make sure you capture everything that needs to be captured keeping straight lines in mind.
Try and use as much natural light as possible in your photographs. This will make your colors seem warm and vibrant. Indoor shots are best taken when it is bright and sunny, while dusk is the best time for outdoor shots.
Try and capture as many details as possible.
Use the right kind of camera. The Canon 5D Mark III and the Nikon D750 are among the best. You ought to be able to easily rent these if you don't own one.
To have more control during editing, shoot in RAW format instead of JPEG.
Here are some recommended settings. Set aperture between F8 and F11. Your ISO, which controls your camera's sensitivity to light, ought to be 400 or lower. Set your shutter speed at 1/60.
Remember, neutral shades work best for real estate photographs.
The ideal order for your listing pictures should be exteriors first, the porch, the kitchen, dining room, followed by the living room, the master bedroom, and then the bathroom. Additional rooms can follow after these.
Plan Your Staging
Multiple studies have shown that staging helps sell a house on the market faster. So while it is of paramount importance, it is also easy to get overwhelmed and overlook aspects of the staging process, especially if you're doing it yourself. Use these home staging tips as a framework for you to work within, and you ought to do just fine.
Read more: Top picks for best ROI home improvements
Effective Home Staging Tips to Help with Selling Your Home
was last modified:
September 22nd, 2021
by
Recommended