If you live in the lone star state, and you are putting your home into shape, it's important to consider the top home warranty companies in Texas to protect your appliances and systems, which are susceptible to damage in the state's weather conditions. It's wise to have coverage in place, as it's preferable to be prepared for potential damage rather than facing unexpected losses without any protection. As the saying goes, "it's better to have it and not need it than to need it and not have it."
What is a home warranty?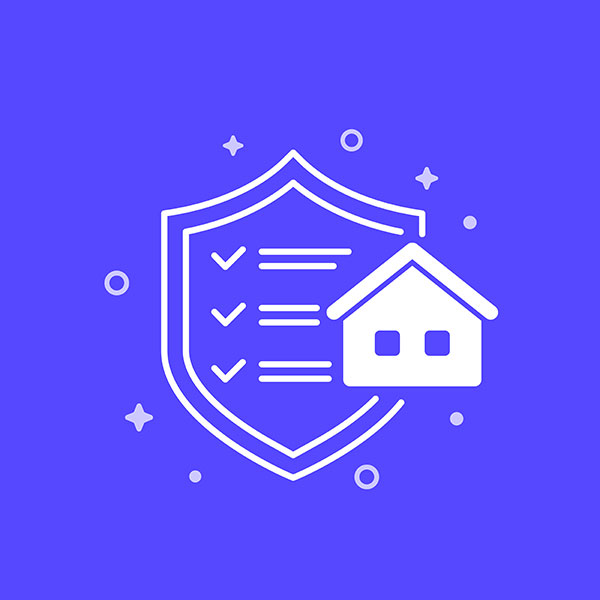 A home warranty is a service contract that covers the repair or replacement of certain appliances and systems in a home. These typically include major appliances like refrigerators, ovens, and washing machines, as well as systems like plumbing, heating, and electrical. The purpose of a home warranty is to provide peace of mind by taking care of costly repairs and replacements for a set fee.
When a covered appliance or system breaks down, the homeowner contacts the home warranty company, which then sends out a qualified technician to diagnose and repair the problem. If the repair cannot be made, the home warranty company will provide a replacement for the covered item. The homeowner typically pays a monthly or annual fee for the coverage, as well as a service call fee each time a repair is needed.
Why do you need a home warranty?
A home warranty can provide peace of mind and financial protection for homeowners. Here are a few reasons why someone might consider getting a home warranty:
Protection against costly repairs
Home appliances and systems can break down unexpectedly, and repairs can be expensive. A home warranty can help cover the cost of these repairs and replacements.
Convenience
When a covered appliance or system breaks down, the homeowner simply contacts the home warranty company and the company will take care of the rest.
Reduced stress
With a home warranty in place, homeowners do not have to worry about the added stress and expense of unexpected breakdowns and repairs.
Protection for older homes
Homes that are older may be more likely to need repairs, and a home warranty can help cover these costs.
Peace of mind
A home warranty provides peace of mind by knowing that if a covered appliance or system breaks down, you can have it repaired or replaced without worrying about the cost.
It's important to keep in mind that a home warranty is not the same as homeowner's insurance and does not cover damage caused by events like fires, floods, or natural disasters. Homeowner's insurance and a home warranty can complement each other and provide a comprehensive layer of protection for a homeowner.
Best home warranty companies in Texas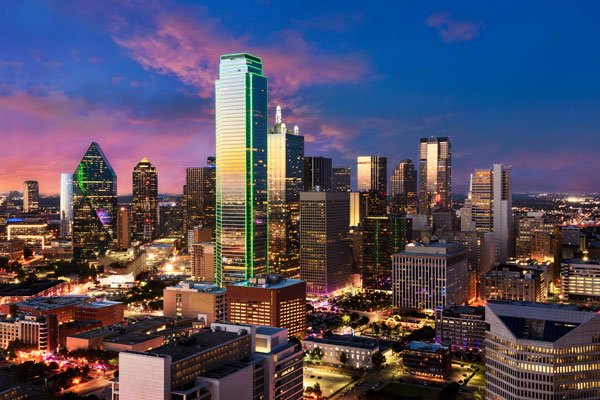 Some of the best home warranty companies in Texas include:
American Home Shield
Choice Home Warranty
TotalProtect Home Warranty
First American Home Warranty
Old Republic Home Protection
2-10 Home Buyers Warranty
Home Warranty of America
Amazon Home Warranty
Now we'll tell you about our top 3 home warranty companies in Texas.
American Home Shield
This is the most customizable home warranty you are going to find in the Texas market. Diversity of plans to choose from with individual, additional add-ons. The company has over five decades of experience, plus generously high coverage limits so you can feel comfortable knowing that your warranty will pay to fix or replace what's broken.
Pros
The customization plan is simple and can be done at any time
Long track record
Large network of contractors to provide fast response times
Cons
Pricing is a bit high compared to others
Cancellation and administrative fees if you terminate your policy
Plans, pricing, and coverage
American Home Shield offers three different plans for customers in Texas.
The least expensive is the ShieldSilver plan (at $35 per month). This plan offers coverage on 17 home systems, including air conditioning, electrical, smoke detectors, water heater, doorbells, garage door openers, heating systems, plumbing, and ductwork. The base amount of coverage is $1500.
Then you have the ShieldGold (with a monthly payment of $45) covers 23 different systems and appliances. For the most part, this is the best option. Here it includes many of the services offered in the ShieldSilver plan, plus a washer, dishwasher, dryer, microwave, oven, and refrigerator. The included appliances have higher annual coverage limits of $3,000 per appliance with a $1,500 limit on systems.
Finally, the most expensive and customized. You can opt for ShieldPlatinum ($65 per month) and double the appliance coverage limit to $6,000, plus add coverage for roof leaks and code violations. It covers 27 systems, including the 23 items covered in ShieldGold plus garbage disposal, water dispenser, locksmith, and free roof leak coverage. Also included in your plan are free HVAC tune-ups, much higher coverage limits, and a $1,000 voucher for code-required changes, modifications, and permits.
Choice Home Warranty
According to the people of Texas, Choice Home Warranty offers the best overall warranty. The basic offerings it provides cover appliances and their systems. The company also has lightning response times, promising to send a technician in just 4 hours. This makes them the best in customer service. They have 13 years of building a reputation in the country.
Pros
Basic plans are comprehensive
The service fee is $85 service fee, below the industry average
24×7 customer service and claims support
Ease of submitting a service request
Cons
Limited customization
The basic plan does not cover some key systems and appliances
Problems with claims and especially with pre-existing problems
Plans, pricing, and coverage
They only offer two plans, a basic and a full plan.
The basic plan
At a monthly fee of $47, it covers 13 different items, including most major appliances and systems such as heating, electrical, and plumbing. However, the Basic Plan omits coverage for the air conditioner, refrigerator, washer, and dryer. For Texans, omitting air conditioning coverage is probably not an option.
The total plan
At a payment difference of $8 to $10 above the basic, it covers the 13 items in the basic plan plus four more to cover a total of 18 items. This plan includes coverage for the washer, dryer, refrigerator, and air conditioner. Coverage limits reach over $3,000 on items that are essential to TX homes, such as air conditioning.
First American Home Warranty
According to Texans, it has the best appliance coverage. Especially if you have a high value.
Pros
Very generous coverage limits on appliances on all plans.
Fast response times, especially on appliance-related claims
Minimal up-front plan
Cons
No basic plan for home appliances
Additional coverage and upgrades are available as an add-on
Plans, pricing, and coverage
You have three options to choose from.
Starter Essential plans
With monthly premiums from $58 to $75, depending on your selections. Can include appliance coverage, with your systems. Including a furnace, refrigerator, washer, and dryer. For the two basic plans, the appliance coverage limit is $3,500 per item.
Premium
The Premium plan doubles the amount per item to $7,000.
Before you choose one of the best home warranty companies in Texas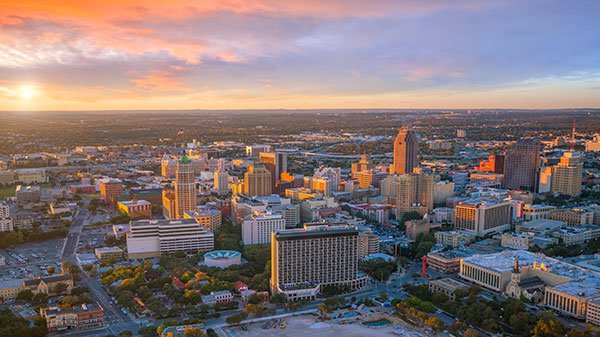 Before choosing one of the best home warranty companies in Texas, it's important to do your own research and compare the services and costs offered by each company. Here are some steps you can follow to help you make an informed decision:
Determine your needs
Make a list of the systems and appliances you want to have covered.
Get multiple quotes
Contact several of the best home warranty companies in Texas and get quotes for the coverage you need.
Compare coverage options
Make sure each company offers coverage for the systems and appliances that are important to you.
Read reviews and ratings
Look for reviews from past customers to see how the company handles claims and customer service.
Check for hidden fees
Some home warranty companies may charge additional fees for services or repairs, so make sure to read the fine print.
Understand the claims process
Make sure the claims process is straightforward and easy to understand.
Consider the price
Compare the prices of the different home warranty companies and make sure you're getting a fair value for your money.
By taking these steps, you can find the best home warranty company in Texas that meets your needs and provides peace of mind.
What are the common problems in texas when ordering a home warranty
When ordering a home warranty in Texas, some common problems include:
Coverage limitations
Home warranties often come with exclusions and limitations, so it is important to carefully review the policy and make sure that you understand what is and is not covered.
Delays in service
If a problem arises with a covered item, you may have to wait for a service technician to come to your home to resolve the issue. This can lead to long wait times, especially during periods of high demand.
Limited choice of service providers
Best home warranty companies in Texas often work with a network of approved service providers, which may limit your options for repairing or replacing a covered item.
Disputes over coverage
If you have a dispute with the home warranty company over whether an item is covered or not, it can be difficult and time-consuming to resolve the issue.
Cost of deductibles
Home warranties typically require a deductible, which is a fee you pay out of pocket when a covered item needs to be repaired or replaced. These deductibles can be substantial and can add up over time.
Quality of service
The quality of service provided by the home warranty company's network of technicians can vary widely, and you may not always receive the level of service you expect.
It's important to carefully research and compare different home warranty options to find the one that best meets your needs and to fully understand the terms and conditions of the policy before purchasing it.
Searching for the best home warranty companies in Texas will depend on your needs, budget, and location in Texas. Take the time to do your own research, and compare the services and costs offered by each company before making a decision.
Home warranty companies in Texas: Best options
was last modified:
February 24th, 2023
by
Recommended