As a homeowner, you learn to expect the unexpected when it comes to your house and its maintenance. No matter how well you protect your home, breakdowns will happen, appliances will need urgent repairs. The cost of repairing or replacing them may set you back by quite a few dollars. And, that's when home warranty insurance comes into the picture.
We've listed the 10 most important questions (and their answers) that you must understand completely before choosing a home warranty insurance plan.
What is a home warranty insurance plan?
A home warranty is a type of individual contract, usually annual, that helps homeowners cover the cost of repairing or replacing appliances and home comfort systems.
During the home warranty coverage period, homeowners can get discounts on repair and replacement costs for household items that the warranty covers.
These items may include all the parts and components of your home's electrical work, plumbing work, heating, and air conditioning systems as well as home appliances. Of course, the coverage is only up to a certain limit in terms of amount.
Is a home warranty worth it?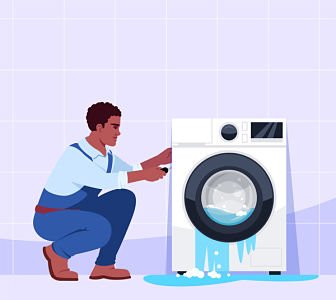 Yes. A home warranty doesn't let your home maintenance budget go haywire. Especially when a covered item such as a refrigerator, home furnace, air conditioner, plumbing pipes, or an electrical circuit breaks down suddenly.
It will give you some peace of mind to know that you have a plan in place for any inevitable breakdowns or wear and tear. Additionally, you will have budget protection as you won't have to pay the full retail cost in repair or replacement.
Needless to say, without home warranty insurance, you'll end up spending hundreds or thousands of dollars repairing or replacing home appliances or systems. A home warranty will help you pay for the sudden expenses, especially if you don't have sufficient money set aside for such-like emergency.
Home warranty insurance is an even bigger boon for first-time homeowners. We all know that funds are often in short supply during the initial years of homeownership. And, you certainly don't want any additional burden of out-of-pocket expenses. It can potentially derail your dreams of a more important home improvement project that you're planning.
What does home warranty insurance cover?
A good home warranty insurance should cover your home's critical systems and appliances — provided they're in good condition when you buy the plan.
Here are some appliances and services that your home warranty should cover:
Plumbing system, HVAC system (including furnace and air conditioning), electrical wiring, dishwashers, washers and dryers, refrigerators, stoves and hood range, garbage disposal, and even ceiling fans.
Is every home appliance breakdown covered?
Not all appliances are covered under basic home warranty insurance. Home appliance coverage depends on the insurance plan you choose and the state you live in. When you contact a warranty company, make sure you're clear on what all is covered, what's the cap limit on coverage, and if there are any deductibles to be considered. Let the company walk you through the coverage details and answer all your questions. Only then, sign on the dotted line.
How does home warranty insurance work?
Imagine you've been using your refrigerator and no sooner does the manufacturer's warranty expire, the appliance breaks on you suddenly. Fixing it without a home warranty may cost you hundreds or even thousands of dollars. If you have a warranty, you can file a claim with your home warranty insurance company. They'll assess the problem and repair or replace your appliance or system as quickly as possible.
Read more: How to cancel your home insurance policy any time you want?
What's the difference between a home warranty and home insurance?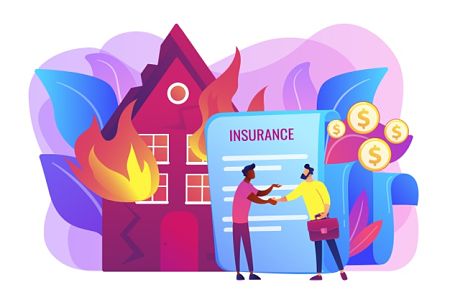 While home warranty protects your home's appliances and systems from breaking down, homeowners insurance pays for damages caused by unexpected events such as fire and weather elements.
Check out our blog to learn more about home warranty vs home insurance.
Having both home warranty insurance and homeowners insurance are the best ways to fully protect your home against any mishap. But, in terms of frequency, a home warranty gives you more value year to year. Think about the last time you made a claim on your homeowners insurance and then think of the last time you wanted to request service for a failing system or appliance.
Read more: Taking Out Homeowners Insurance: A Guide
Do I need multiple homeowners warranties?
No. Even if you need protection for appliances or systems that aren't usually covered by a standard insurance plan, you should be able to customize the extent of coverage according to the level of protection you require.
For example, every home warranty program can be individually managed. If you customize your insurance plan with a premium coverage option, it may even cover your Jacuzzi, swimming pool, spa, or a second refrigerator.
Read more: Is it a good idea to bundle insurance?
I'm selling my home. Should I purchase a home warranty?
Yes. A seller's home warranty insurance will help you minimize any post-sale stress. You needn't worry about any damage that occurs while your home is listed. The last thing you'd want is to derail or postpone the sale in the event that a household item breaks down in the midst of negotiations.
Similarly, a home buyer's warranty insurance gives you peace of mind when purchasing a new house with an insurance plan in place.
What are the pros of home warranties?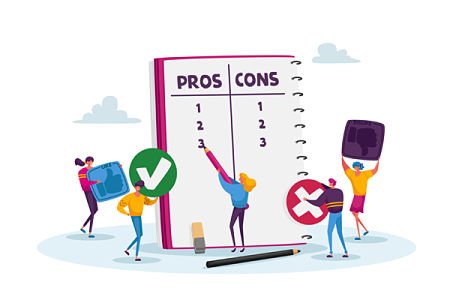 A home warranty insurance can provide:
Peace of mind to those who've invested in expensive appliances and systems.
Convenience to those buying an older house with used home systems and appliances.
Help with repairs and replacements, especially to homebuyers new to the area and not familiar with local contractors or mechanics.
Looking for licensed professionals? Kukun can help you hire the best contractors.
What are the cons of home warranties?
Whichever home warranty plan you choose, it's important to know what's covered and what's not. Some potential drawbacks of a standard home warranty insurance are:
Most home warranty companies have a cap limit on coverage and repair cost per year in the service contract.
The insurance company may deny the claim if there are maintenance issues.
For the same reason, you will have to provide a record/proof of proper maintenance.
The company determines whether the system/appliance requires fixing or replacing.
In the case of a replacement, you may not have a say on the model of the replacement.
Read more: How much do home warranty plans cost
Key takeaway
Your home is one of the biggest investments you'll ever make in your life. So, when it comes to protecting it, you must choose the best options possible. A home warranty insurance will protect your appliances, systems, and other valuable items.
With many home warranty companies on the market, you must do your research and find the plan that's right for you and your home. Don't hesitate to ask your home warranty provider these 10 questions, and you'll never go wrong.
Read more: Why do you need manufactured home insurance?
10 Most-Asked Questions on Home Warranty Insurance
was last modified:
March 25th, 2022
by
Recommended