An Insight into Home Window Installation
Windows are amongst the most used fixtures in our homes. They allow natural light in to illuminate our homes during the daylight hours. Also, they provide much-needed ventilation when our homes need airing out. They help insulate our homes against the elements. But, like all other things, windows need to be periodically replaced as well.
Here's an insight into home window installation to help you decide when it's time to replace your home windows, what types of window installations you can do yourself, when you need professional help, and what your window replacement project may cost you.
A Window's Lifespan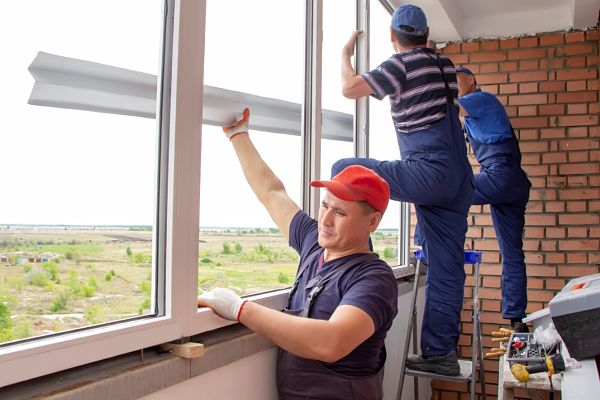 Ideally, your home window's lifespan is between 20-25 years. It is advisable to periodically have your windows checked by professionals to make sure they're not damaged. However, there are some telltale signs that indicate that it's definitely time for you to change your windows. These signs include peeling or cracking around the exterior of your windows, frequent fogging up of your window panes, or if you feel drafts even when your windows are shut.
While you may be able to repair minor damages temporarily and save some money, it is advisable to not neglect signs of damage and to promptly replace your windows.
New insulated window panes are a lot more energy efficient than older single-pane windows and will reduce your spending on heating and cooling. They will also improve your curb appeal. Vinyl windows are more cost-effective and offer better insulation than wooden windows. In fact, you can get experts to come and actually calculate how much you could save depending on the type of window panes you install.
Read more: Home window replacement financing & loans
Common Window Types
Here are some common window types that we see in homes.
Single-hung windows
Accent windows
Sliding windows
Glass block windows
Basement hopper windows
Bay windows
Casement windows
Awning windows
Skylights
To DIY or Not DIY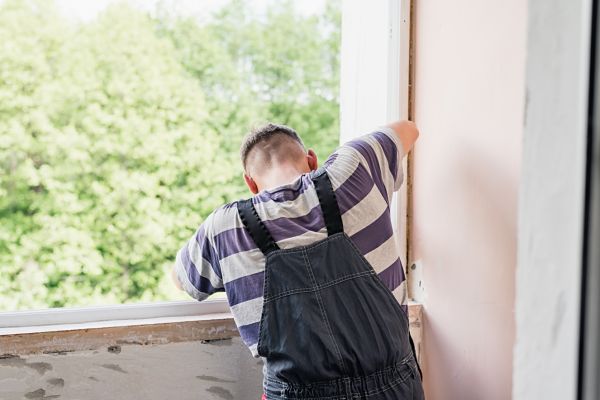 A lot of homeowners try to reduce how much they spend on home improvement by taking on some of the easier aspects of renovation and repairs themselves. And justifiably so. Home renovation projects may cost anything between $15,000 to $200,000. But is window installation one of those things that you can take on yourself?
Well, if your existing window frames are sturdy and in good shape, you're in luck. Your project can be a DIY installation and is called a pocket or insert replacement window installation. This involves replacing existing windows with new sashes that fit the existing frames.
If you're installing new construction windows in clear spaces in your home, they will come with nailing fins or nailing flanges on the outside of the windows and are moderately easy to install. These are good choices when your older window has a significant amount of damage, or for new homes being constructed.
However, if your windows are out of square, if any part of your window frame has rotted or if you'd like to change your window size, then you're looking at full frame window replacement installation. This is considerably more challenging and may require professional attention.
Read more: How to remove window blinds
The Process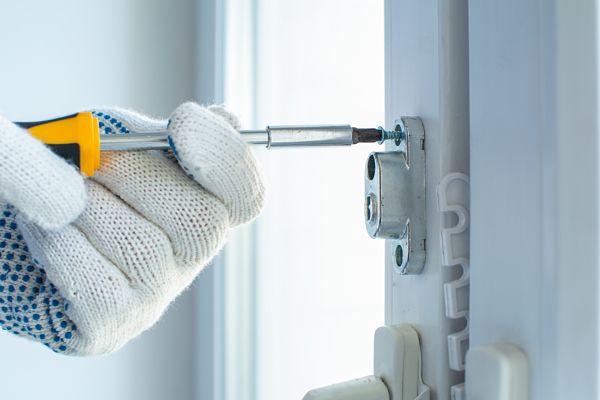 Let's have a quick look at the process of window installation from start to finish.
Measure all the windows in your home accurately. This will help when you have to order new panes.
Begin by removing your storm windows, if you have any. Some storm windows need to be screwed loose, while others can be lifted off.
Remove the screws from the storm windows by scoring along the edges using a utility knife. Use a multi-tool or a pry bar to pry open the frame.
If your windows have sash springs, carefully remove them and the screws holding them in place. If your window has sash weights, dismantle them and let them fall inside your window frame.
Check your window for any interior, exterior, or parting stops it may have. Dismantle either the interior or exterior stops based on whether you're installing your window from the inside or the outside.
Once your stops have been dismantled, remove the top sash. Then, proceed to remove the parting stop followed by the lower sash.
Clean the window opening using a shop vacuum to remove any debris and dirt that might have accumulated.
Meticulously stick window flashing tape to your window sill.
Make sure your sills do not have any bowing and are level. Use shims if you need to level your window sills. Use screws and flashing tape to prevent movement while leveling your sills. Shimming is important to square your window frame properly in the rough opening and to ensure your window frame is spaced properly off your window sill.
Make sure your new window fits into the opening with a little bit of a gap around the frame. Once that's done, keep your window aside.
Coat your window sill, the top of your window frame and your window stops with a ⅜ inch bead of silicone caulk.
Place your window in the opening by embedding it in the caulk. Use shims to keep it in place. Make sure your window is resting against the interior stops.
Insert screws to secure your window from the inside into the premade holes.
Check to see if your sashes sit evenly on your new window frame. Again, use shims if needed to fit the frame with your new window.
Make sure your new window operates properly. Once you're satisfied that your window is fine, cut the shims.
Insulate your window by applying spray foam insulation into the gaps around your window. Make sure you use waterproof insulation.
Use a utility knife to cut your sill adapter to the required size after taking measurements. Tap the sill adapter into place using a hammer. 
Use finishing nails to install exterior trim around your window frame. Extra care should be taken to make sure the trim is not damaged during installation. Use a latex caulk to seal the edges off the trim. If there are any noticeable nail holes, cover them using wood putty before painting the trim.
Finish your interior trim by applying the same latex caulk, and your window installation is finally over.
In Closing
You now know the process if you want to replace windows yourself. The average cost of a home window installation project is between $300 to $700 per window. And although companies like Andersen Windows and Home Depot have easy to use kits you can buy, installing a full-frame replacement window could take you between four to five hours per window. Professionals, however, can install between 10 to fifteen windows in a single day. Keep these points in mind when it's time to install new windows in your home.
Discover the estimated cost for your window replacement needs by clicking here.
An Insight into Home Window Installation
was last modified:
April 9th, 2022
by
Recommended