Property insurance is a boon for homeowners. Depending on the type of coverage you choose and endorsements you choose, your homeowner's insurance policy cover can pay for most damages. Does that mean you can use your homeowner's insurance to pay for repairing or replacing your damaged kitchen cabinets?
Does your homeowner's insurance cover kitchen cabinets?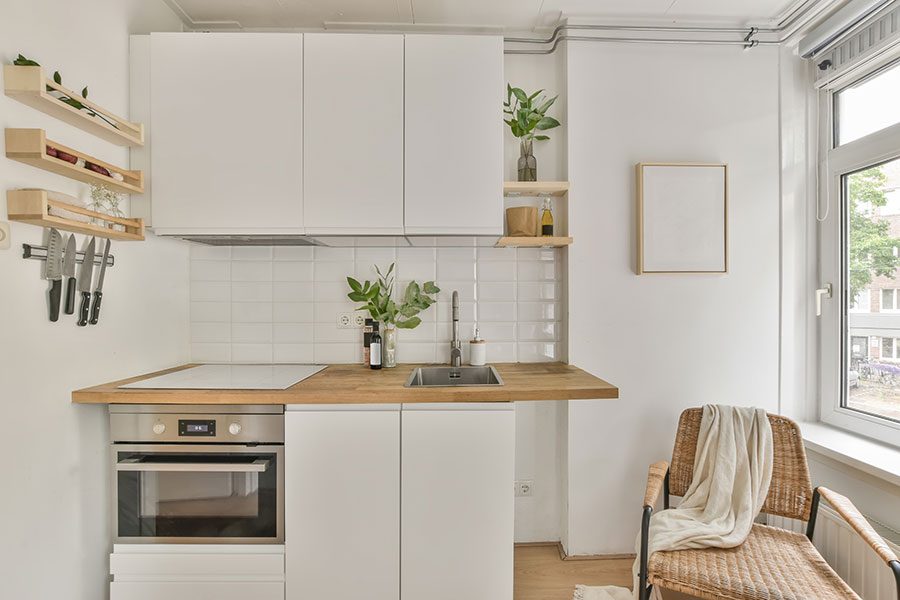 Well, this is one of those questions that does not really have a correct answer to it. While your insurance coverage may pay to repair the kitchen, replace parts of it or even rebuild it, it will do so only if the damage is covered. And your insurance policy only covers certain risks.
Common causes of damage to kitchen cabinets
To understand more about what damages are covered and how the insurance claim process works, let's begin by breaking down the most plausible causes of damage to kitchen cabinets.
Water damage
Water damage can be of many sorts. Flooding can cause damage to your kitchen and kitchen cabinets. The cause of this flooding could be a sudden, unforeseen plumbing failure, or a more chronic cause that was not noticeable until it was too late.
Fire and other disasters
Kitchen fires are beyond the control of homeowners and can cause irreversible damage to kitchen cabinets. Similarly, a storm could blow your roof down and damage your entire home.
What causes are covered under your homeowner's policy?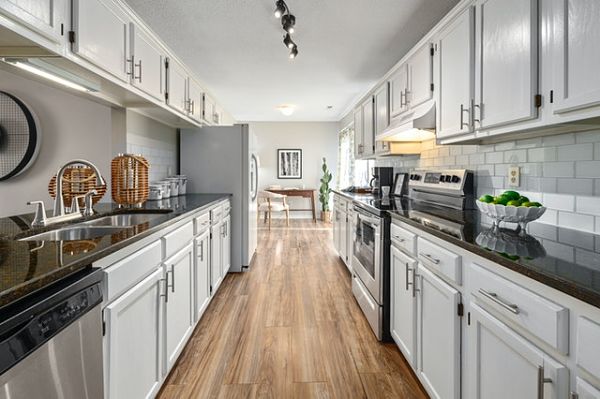 Here are some of the causes normally covered under your homeowner's policy for which you can expect your insurance company to pay.
Water damage, as long as it is either natural causes or unforeseen. For example, sudden water damage caused by plumbing failure, such as a pipe bursting without any indication of it having been damaged before, will be covered by the policy.
If the kitchen cabinets are damaged by a fire, termite infestations, or other causes that are beyond the control of the homeowner, the insurance will pay for them to be replaced or repaired.
What your insurance company will not pay for
Here are when you cannot expect the insurance company to pay for your kitchen cabinets.
If your kitchen cabinets have been damaged by wear and tear due to regular usage, it is considered a covered risk, and you will not be paid to repair or replace the cabinets.
If the water damage that destroyed your kitchen cabinet was caused by negligence and not by factors beyond your control, your insurance claim will not be entertained.  For example, if you've had a plumbing issue that could have been rectified that you failed to fix on time, the insurance company will reject your claim on the basis that you neglected to fix your plumbing on time.
How does the claim process work?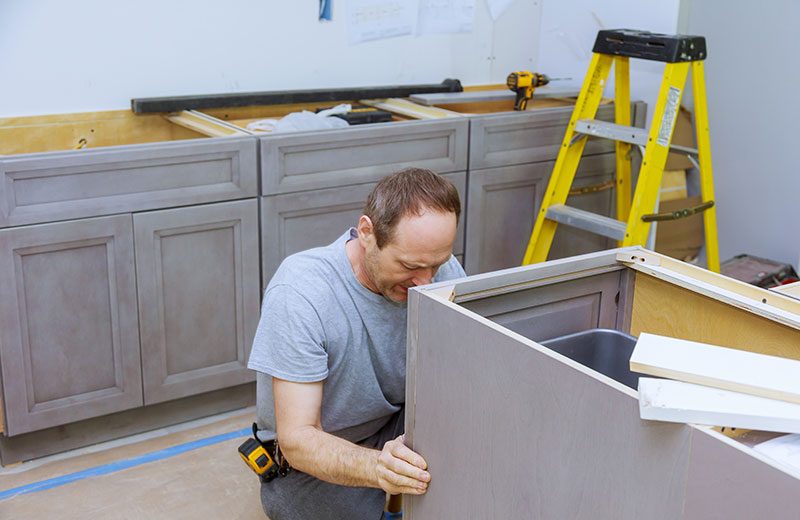 Once the insurance company has determined that the cause for the damage to your kitchen cabinets is indeed a covered risk, they will first try to salvage the cabinets and see if they can be repaired.
If the cabinets cannot be repaired, the company will pay for the damaged cabinets to be replaced by cabinets of similar size, quality, and cost. They are not responsible to ensure the cabinets match the colors of the existing ones. 
If, for example, you have five kitchen cabinets out of which three are damaged, only those three will be repaired or replaced. The remaining two will be left as is.
How to get the most out of your claim
Finally, we'll leave you with two essential tips to ensure you know how to get the most out of your claim.
Have an insurance agent explain your policy in as much detail as possible to you before you sign on the dotted line. A lot of people lose out because they aren't aware of what they are entitled to and what they're not.
If your home suffers damage and you need to claim for damages, be sure you call upon the services of a public adjuster before you call the insurance company. A public adjuster will tell you what the extent of damage is and how much compensation your insurance company ought to pay you for it. That way, your insurance company cannot settle your claim for a lower value.
Homeowner's insurance for replacing kitchen cabinets
was last modified:
July 4th, 2022
by
Recommended