Think your home doesn't need flood insurance? Think again.
Just take Hurricane Florence, for example. More than half of the flooding from the 2018 record-breaking cyclone in North Carolina and South Carolina occurred outside of the 1% and 0.2% flood zones designated by the Federal Emergency Management Agency (FEMA).
That hurricane, and many recent others, have underscored the need for the government to update its flood zone maps – and for homeowners to consider updating the types of homeowners insurance they need.
Read on to find out must-know facts about flood insurance including:
What does flood insurance cover
When is flood insurance required
How to obtain flood insurance
How much flood insurance costs
Standard homeowners insurance & flooding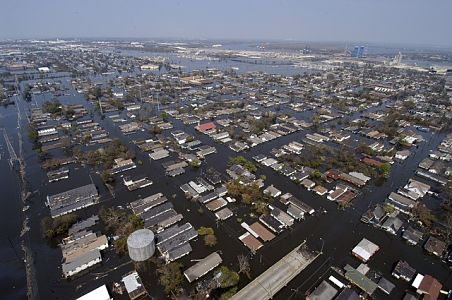 Many people think their homeowners' insurance policy covers flooding. Since flooding is the most common and most costly natural disaster in the U.S., coverage regarding it would seem to be a given.
But water damage caused by weather-related flooding isn't covered in standard homeowners or renters policy because it's considered a gradual event rather than a sudden or accidental one. As a rule of thumb, if water first touches the ground before it enters your home, it's considered flood damage.
Standard homeowners insurance only covers flood damage to your home caused by something sudden or accidental in your home, such as an appliance malfunction.
Want to save money by getting the best rates on home insurance? You can use our new tool to compare rates from different companies and choose the best suited for you!
Determining your home's flood risk
If you've been keeping up with flood statistics and climate change news, virtually everyone's home is at risk for flooding.
For example:
All 50 states have had flooding in the last five years.
Every property in America is in a flood zone.
90% of all-natural disasters in the U.S. involve flooding.
26% of all flood claims come from properties in low to moderate risk zones.
The average flood insurance claim is $30,000.
If you want to see more detail regarding your home, you have several options online including the FEMA Flood Map Service Center, My Flood Risk, Buyer Be-Where, and Flood Factor. Also, some states and cities provide flood maps or have implemented flood risk information systems, including North Carolina, South Carolina, and Virginia.
Despite the level of flooding risk for your home, it's wise to consider flood insurance because it doesn't take much flooding to do an incredible amount of damage. Just an inch of water can cause $25,000 worth of property damage. There's a lot to fix even with a minor amount of flooding, including water stains on the siding and foundation, crumbling drywall, discolored baseboards, and stained floor joists. You could even get bowed floor joists if you don't make immediate repairs. Not attending to flood damage quickly and adequately due to not having the funds can also lead to mold as well as serious depreciation if you're trying to sell a flooded home.
Read more: Flood sensor
When flood insurance is required
If your home is in a high-risk flood area and you have a government-backed mortgage, you are required to have flood insurance.
If you live outside of a high-risk flood area, flood insurance is not federally required. But your lender may still require it. They're also keeping a close eye on flooding statistics and trying to mitigate their own risk.
Government emergency assistance for flooding
If you're not required by a lender to get flood insurance, and you don't want to pay for additional insurance, you could rely on federal emergency assistance from FEMA.
But note you're only eligible to apply for the funds if you live in an area that becomes a designated federal disaster area. And FEMA only offers a maximum of $33,000 in grant money for household repairs.
Other wrinkles? Collecting a claim can be a lengthy process. And you may be required to pick up flood insurance after you receive benefits.
So emergency funding shouldn't be relied upon to protect your home.
Flood insurance coverage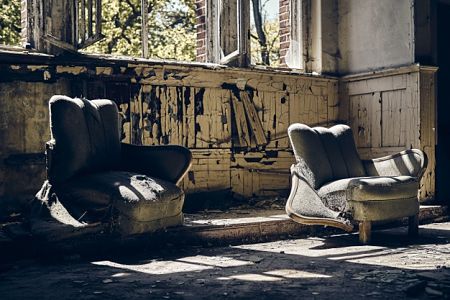 There are two types of flood insurance policies offered: building property coverage and personal property coverage, also known as contents coverage. When purchasing flood insurance, you may purchase one or both.
What flood insurance covers
Building property coverage includes:
The insurance building and foundation
Electrical and plumbing systems
Central air-conditioning equipment, furnaces, and water heaters
Appliances such as refrigerators, cooking stoves, and built-in appliances
Permanently installed carpeting
Permanently installed paneling and wallboards, bookcases, and cabinets
Window blinds
Detached garage
Debris removal
Personal property coverage includes:
Personal belongings (including furniture, clothing, and equipment)
Curtains
Portable and window air conditioners
Portable microwave ovens
Portable dishwashers
Carpets not otherwise included in the building property coverage
Clothes washers and dryers
Freezers and the food in them
Valuables
What flood insurance doesn't cover
Keep in mind that flood insurance doesn't provide blanket coverage.
It will not cover living expenses for temporary housing, loss of use, vehicles, money, precious metals, valuable papers or property, or belongings outside the building like a deck, fence, or pool. To be covered by the policy, damages must be directly caused by flooding and not caused by neglect of the property owner (such as mold or mildew).
Read more: Insurance claim water damage kitchen
When should I buy flood insurance?
Flood insurance is also different from standard insurance in that it takes longer to take effect.
Renters insurance can take effect the next day, homeowners insurance typically takes one to three days, and your car insurance policy can take effect as soon as you open the policy and make your initial payment to the car insurance company.
Typically there is a 30-day waiting period required for flood policies from the National Flood Insurance Program (NFIP), a federal program created by Congress and managed by FEMA. It's an attempt to prevent homeowners from purchasing a policy at the last minute when a flood is imminent. There's also a waiting period for private flood insurance, typically 10-14 days.
Speaking of car insurance, to protect your car from flooding, you'll need comprehensive coverage on your car insurance policy. Comprehensive insurance adds $153 annually to your insurance rate, on average. But if you have a car lease or a car loan, you should already have comprehensive insurance since it's a lender requirement.
Flood insurance companies & costs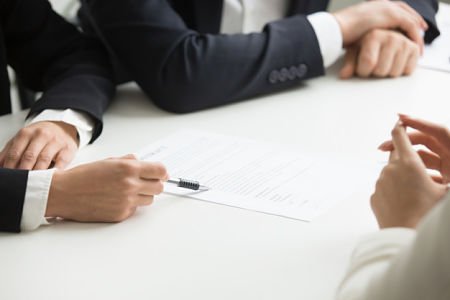 Depending on where you live, you can have two flood insurance options: federal or private. Either way, you need to talk to an insurance agent.
Flood insurance cost factors
Factors that determine your cost for flood insurance include:
Flood risk (your flood zone)
Your deductible
Your coverage
Age of your home
Home occupancy
Number of floors
Location of the lowest floor in your home in relation to the base flood elevation on the flood map
Flood insurance through NFIP
The majority of flood insurance policies are provided through the NFIP. But you don't buy the insurance directly from the government; it's administered through about 60 insurance companies.
This plan is available to anyone living in one of the 23,000 participating NFIP communities.
You can ask your current home insurer if you are eligible for NFIP and if they offer NFIP insurance. Or go to FloodSmart provider or call the NFIP at 877-336-2627.
NFIP building property coverage has limits up to $250,000, and its personal property coverage has limits up to $100,000.
The average cost of a policy is about $700 a year, but premiums can vary depending on your property's flood risk. Unlike other insurance policies, there's no need for comparison shopping, as your premium will be the same no matter what insurer or agent you go through.
Flood insurance through private companies
If your community doesn't participate in NFIP, or if you need more coverage than it provides — such as if you're in a Special Flood Hazard Area (SFHA) — you will need to go through a private insurer.
Few private insurance companies sell flood insurance due to the difficulty of calculating risk.
Since a policy through a private insurer isn't backed by the government, claims are paid out by the insurance company, which gets its money from policyholders. So while it may be able to provide you with higher coverage than the NFIP, it may be riskier because it's newer and not government-backed.
This translates to rates for private flood insurance varying widely, from $420 to $1,200 annually.
You can lower the cost of this type of flood insurance by choosing to have a higher deductible as well as taking measures to protect your home against flooding, which can cut down on the frequency and severity of your insurance claims.
Private flood insurance policies that aren't backed by the federal government are sold by companies such as Aon Edge, Chubb, and Neptune Flood. There are also state-specific flood insurance agencies.
We hope we've motivated you to see if you need flood insurance, how to determine if you do, and that you should move quickly via the avenues that you can pursue.
Read more: What homeowners insurance does (and doesn't) cover
Find out if you need house flood insurance
was last modified:
September 24th, 2022
by
Recommended