Why is my house not selling in a hot market?
The real estate market is extremely hot today. With not enough inventory on the market to meet the demand of potential homebuyers, it's a seller's market all the way. Yet, there are some sellers who wonder, "Why is my house not selling in a hot market"?
If your home isn't selling for months after its listing, there's definitely something wrong.
It could be an incorrect listing price, bad staging, an unsafe neighborhood, or simply an unmotivated seller. Sometimes, you may not have chosen the best time to sell your house. According to real estate experts, the peak months to sell a house are May, June, and July while the slowest months to sell are October and December.
Keep in mind that if your house has been on the market for more than 120 days without traction, buyers may perceive a long-term listing as being poor-quality or a stale donut!
In this blog, we'll explore the reasons why your house is not selling despite the real estate market at a record high and mortgage rates at an all-time low. And, how to rectify this and get multiple offers.
The house pricing is inconsistent (either too high or too low)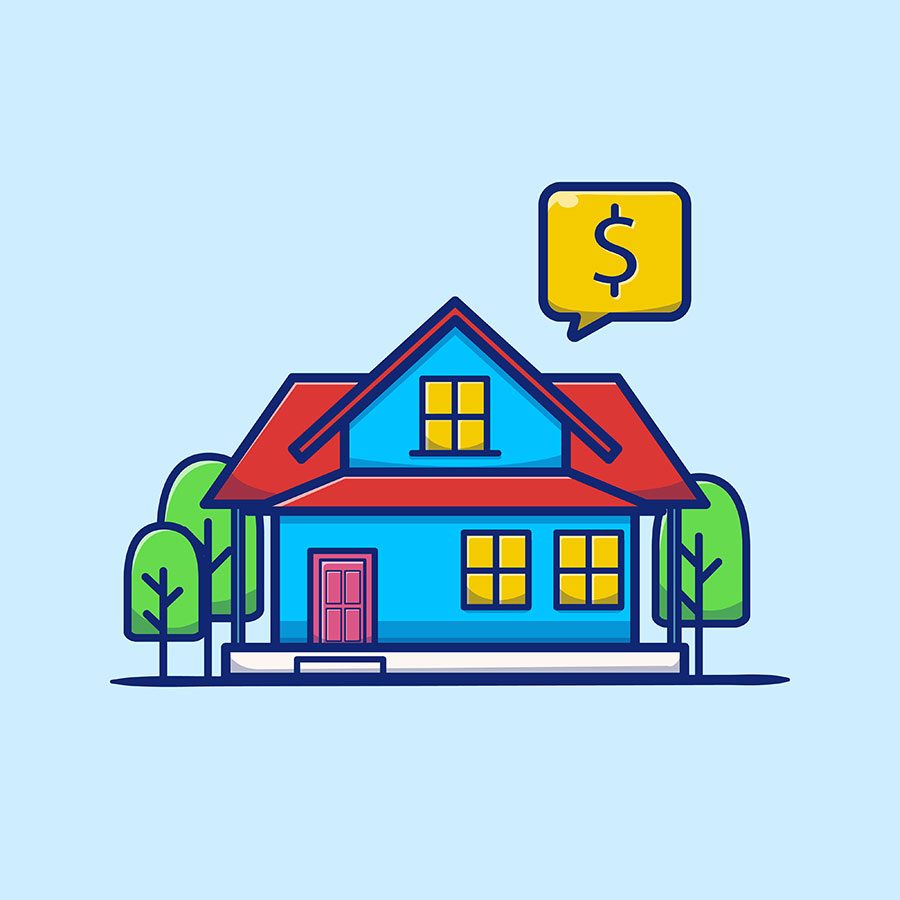 Pricing your house correctly – in keeping with the square footage, home design, and neighborhood, is a strategy. One that you need to get right. If you list your house too low, potential buyers might think there's something wrong with it, and if you price it too high, buyers may not find the real estate worth the asking price.
Calculating your home's price should take into account the rates of similar houses in your neighborhood, a market evaluation, your home's condition, and its geographical location.
You can take the help of a licensed real estate agent to come to the right pricing conclusions. And, if your house is stuck on the market, you may want to consider a price reduction to keep your listing price in line with the market trend.
Your house lacks curb appeal
Your curb appeal can make or break a potential home sale – much before the buyer gets to the front door. Every buyer dreams of buying a home that's easy on the eyes – from both outside and within.
If you have a sufficient home remodel budget, you should make suitable external upgrades to help your home's marketability. Touch up any chipping paint, repair the exterior siding, fix the front patio, replace old windows, and trim the overgrown hedges or fence lines.
The house is unusual in style or size
Sometimes a unique house doesn't sell because it stands out as an oddball. Maybe your house is huge in a neighborhood of small houses or vice versa, it may be too expensive in an area of cheaper homes, or have quirky architecture, floor plan, design, or interiors.
In such cases, you may need to adjust the listing price. Or, you could wait some more till an equally unusual buyer comes along.
You have old home appliances
Potential homebuyers investigate appliances like a pro detective. They will subconsciously judge your kitchen by the age and condition of your fridge, oven, and stove. Or, your living room by looking at the air conditioning unit. Outdated appliances will make your house seem ill-maintained and out of style.
The house needs internal repairs
A poorly maintained home can be a big red flag for buyers. That's why most of them request a home inspection before finalizing the deal. If your home needs repairs, fix the issues as soon as possible. And, if you're unable to undertake a larger-scale home improvement project, adjust the price accordingly.
Your house pictures do not do justice to it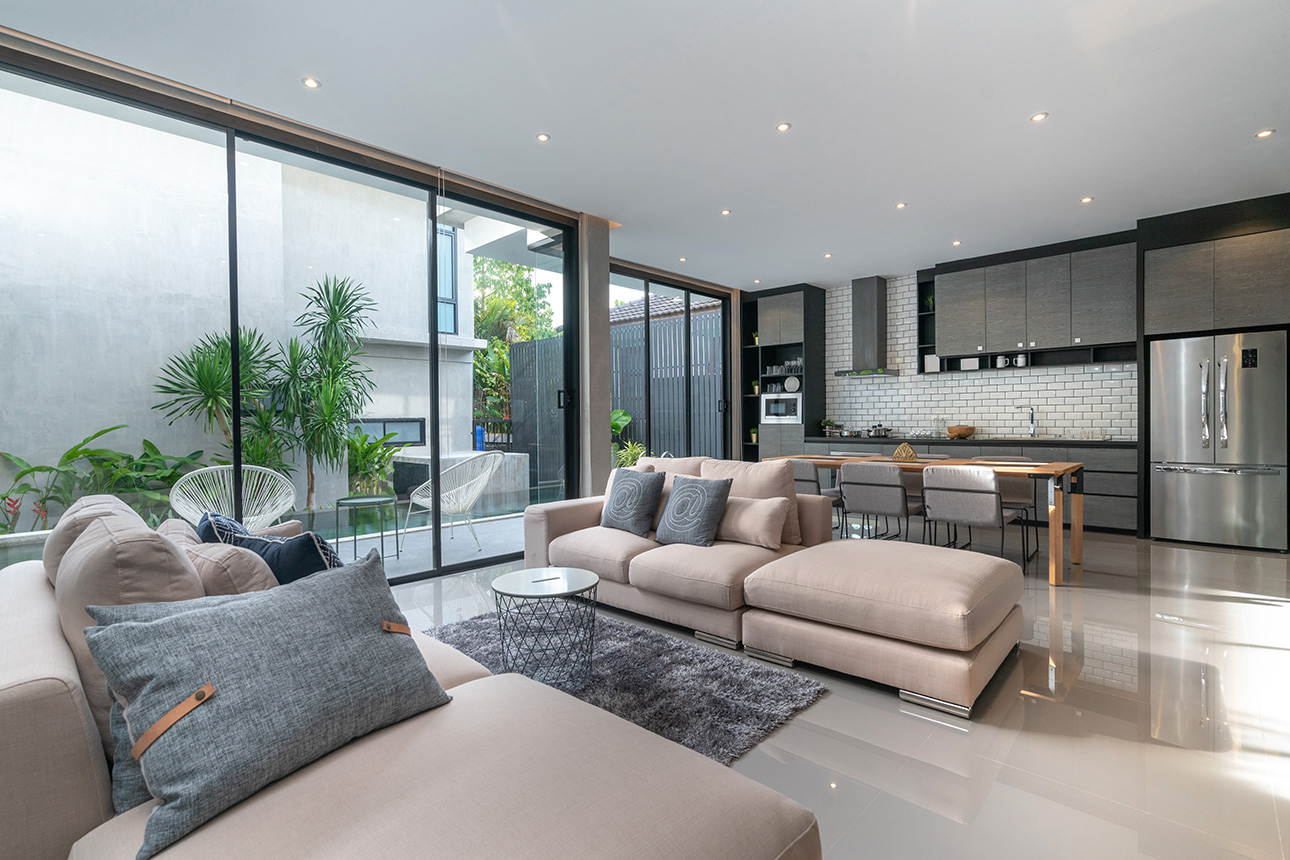 Ideally, your home's picture should intrigue potential buyers when they appear online. Make sure the photographs are professional-looking, of good quality, and sufficient in number.
Ensure that you get to highlight the good points of your home, not the bad. Avoid showing any unsightly cracks, unmowed lawn, or your neighbor's messy yard. Don't skimp on hiring a professional photographer. The better the pictures, the better the prospect to get your house off the market.
You need better home staging
When you're preparing your house for staging, or virtual staging, try to keep it beautiful, clean, and impersonal. There's no need to show off the pictures of your children's slumber party or your camping trips. Buyer wants to imagine themselves living in that house. They will be more interested in how they'll decorate the house – not your memorabilia!
Your house smells bad
Your house should smell great so that the moment someone walks in the door, they feel good. This is especially important if you have an old home or one that has been vacant for an extended period of time. A bad smell can make or break a house sale.
You can use scented candles, citrus peels, a pleasant air freshener, or even bake a loaf of bread on the day of the showing. And yes, take out the worn carpeting if it's musty.
You have the wrong real estate agent
Make sure your realtor shares your motivation and enthusiasm to get the house sold. They should be proactive and in your corner during the entire listing process. Steer clear of an agent who is disinterested or is unavailable most of the time. If you feel your realtor isn't doing their best work at scheduling open houses or giving you sound advice regarding sale offers and closing costs, it's time to hire another professional.
Last thoughts
The last thing you want after spending a lot of time and energy preparing your home for sale is for the real estate deal to fall through for a lack of prospective buyers, even in a seller's market.
If you're wondering, "Why is my house not selling in a hot market?", we hope these pointers will help you explore the types of improvements you can make to successfully close a house deal.
Read more: Steps to sell your home
Why is my house not selling in a hot market?
was last modified:
October 31st, 2022
by
Recommended