House Selling Process: What Homeowners Should Do
Some homes sell fast, while others can sit on the market for months or even years. If you've already packed up all your home appliances and furniture for your new home, waiting for your old house to sell can be downright stressful.
Although how quickly your home sells will depend on a variety of factors outside of your control, there are things you can do to make the process go smoother. Here are a few important tasks to start working on before your home is officially listed.
One Year from Listing
With one year to go until your home is listed, now is a good time to start getting things in motion. From major remodeling projects to touching base with a real estate agent, here are a few things that need to happen sooner rather than later.
Take a look at these Effective Tips For Selling A House Fast
Start Saving
From water in the crawl space to black mold in the bathroom, home inspections can turn up some nasty—and costly—surprises for sellers. Now is a good time to start saving up for these unexpected expenses so that you can keep your stress level to a minimum during the selling process.
Consult with a Real Estate Agent
While it might seem early, getting familiar with a seasoned real estate agent sooner rather than later can be immensely beneficial. Talking with an agent who knows the area and current housing market can give you a better idea of which remodeling projects your home might need before going on the market.
Renovate the Kitchen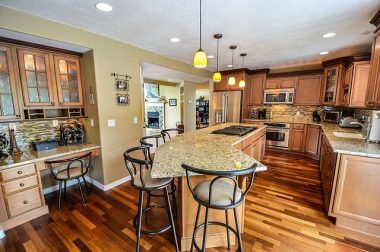 If you know that your home needs serious work before it can sell, you may want to make the kitchen a priority. According to Remodeling Magazine's 2019 Cost vs. Value Report, homeowners can expect to recoup around 80 percent of their costs with a minor kitchen remodel. Consider this your excuse to finally upgrade your kitchen appliances and install new tile backsplash in your space.
Six Months from Listing
The six-month mark is a good time to start tackling different areas of your home, one by one. Here are a few projects that you'll want to check off your list.
Refresh with Paint
Even if your walls are in good shape, it may be worth painting over your existing color. Painting your home in neutral colors can help it sell for more. The exception may be your bathroom walls, which, according to a Zillow survey, can fetch a higher price when they're painted blue.
Is it possible to sell your house fast in autumn? or should you wait to spring? let's review these secrets to sell your house in the season where leaves fall!
Power Wash the Deck/Patio
Power washers can transform the look of your patio or deck by removing dirt, mold, and grime from outdoor surfaces. You can usually rent a power washer from your local home improvement store. Just be sure to use your power washer properly to avoid damaging your precious deck or patio.
Further info? Take a look at these Home Improvements for Resale
Get Rid of Clutter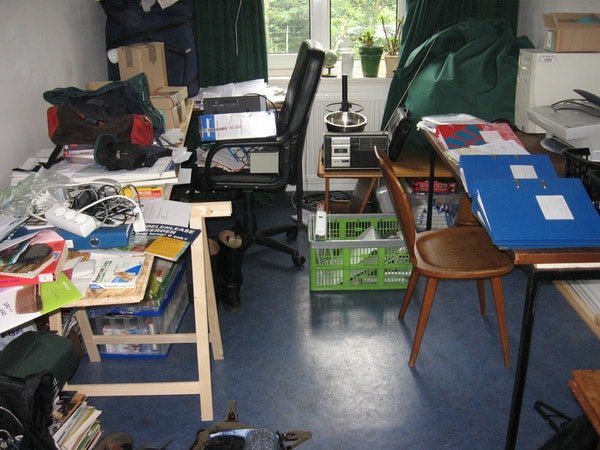 It's incredible how much stuff a person can accumulate in their home over just a few years. To make moving easier, start sorting through your things and decide what should stay and what needs to go. You can donate or sell anything that isn't moving with you.
Take a look at these 6 Steps To Prep And Clean Your House For Selling
Two Months from Listing
With two months to go, you still have plenty of time to take care of some bigger problems with your home. If you need to make home appliance upgrades or do a simple home renovation, you might be able to sneak it in without cutting it too close.
Prepare for Your Agent
If you have any liens or disputes that could throw a wrench in the selling process, your real estate agent needs to know. Getting those issues settled before the listing is critical to selling your home fast.
Make Repairs/Upgrades
Check how old your home appliances are and make note of their condition. Any home appliances that are broken need repairing ASAP. If they're old and not working properly, you're better off getting new home appliances to increase your home's salability.
Redo Flooring
Redoing your flooring when you're about to move is key if you have kids and pets. If your floors are looking scuffed up, installing new flooring can revamp the space and minimize the damage that kids can do before you list your home.
Read more: Pros and Cons of Using a Realtor When Buying or Selling a Home
Two Weeks from Listing
You're in the home stretch now. With your listing date looming closer, it's important that you clear out unnecessary items and give your home a good scrub-down.
Begin Moving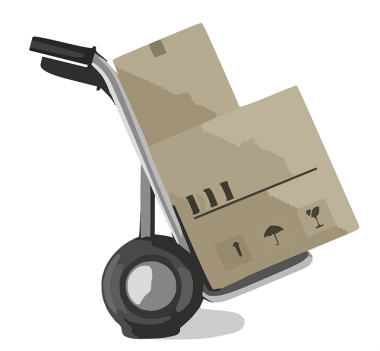 If you haven't already, start putting items you don't need into storage. This will reduce the amount of clutter in your home and make it look more attractive to potential buyers.
Deep Clean
You probably have some tougher stains and scuffs in your home that could benefit from a little elbow grease. A deep cleaning is necessary to remove these stains and make your home shine. If you don't want to do this part yourself, you can always hire a team of professional cleaners to give your entire home a deep clean.
Read more: Prepare For These Hidden Costs When Selling Your Home
Prep Your Home for Photos
Once you've cleaned the place from top to bottom, make sure that you capture your home in its clean state with good photos. These will be the first time buyers see your home, so make sure they do it justice.
Day of Listing and Beyond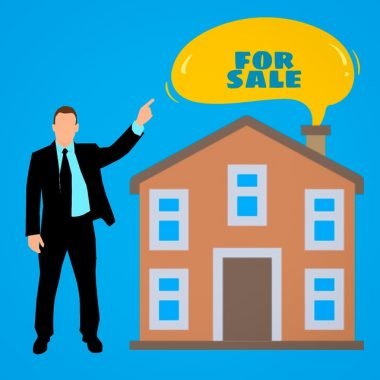 Today is the big day. As your home officially goes on the market, all you need to worry about is keeping everything clean and decluttered as potential buyers make offers on your home.
Keep Cleaning
Keeping your home tidy and clean will make it easy to just grab the kids and vacate whenever interested buyers want to tour your home. Though keeping your home in a constant state of cleanliness isn't easy (especially with kids), your hard work will, hopefully, pay off in the form of several offers on your home.
Depersonalize the Space
Taking down photographs, artwork by the kids, and anything else that reminds buyers you live there is crucial. Potential homebuyers need to imagine themselves living in the space, which is hard to do when your family pictures are all over the walls.
Weigh Offers Carefully
You might be tempted to take the first offer that comes your way. Be patient and sit down with your real estate agent to weigh each one carefully. Your agent will walk you through the terms and conditions of each offer to help you make a decision that's right for your family.
Selling Your Home Is a Marathon, Not a Sprint
Home-selling is a much lengthier process than most people realize. Some people begin prepping their home years in advance to make it as appealing to buyers as possible.
Though the home-selling process will be slightly different for everyone, this timeline is a good place to start. With a few remodeling projects, home appliance upgrades, and a whole lot of patience, you can streamline the process and accept the best possible offer on your home.
Looking for remodeling? Let's review your home improvement loan options with our guide
House Selling Process: What Homeowners Should Do
was last modified:
May 27th, 2022
by
Recommended