A look at the current housing market
Things have been far from normal these past couple of months. The pandemic has affected every sphere of life, including the real estate market. Let's look at some of the current housing market trends and predictions for the coming years.
Armed with this knowledge, you will get a better insight into the US housing market, including the overall real estate trends, home prices, housing sales, and mortgage rates.
Keep in mind that whenever you're looking to buy a home, it always pays to be prepared. Most times, real estate can give you unmatched returns. For instance, just think about the return you would've got had you bought a median-priced single-family home at the bottom of the market, just after the financial crisis, say with a 20% down payment. A whopping 560% return!
Do home prices drop in a recession?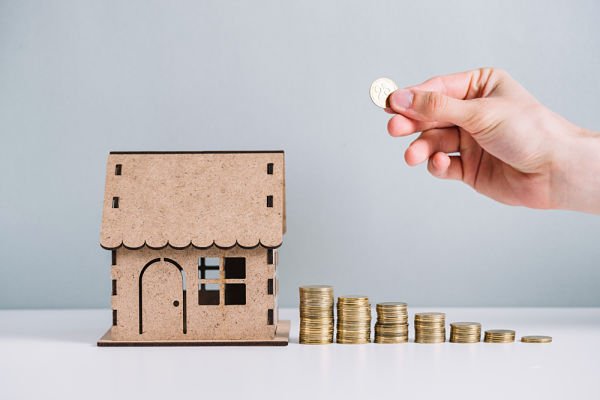 Generally, a recession causes real estate values to decrease as a result of lower demand for homes or less interest in investment properties. Typically, during a recession, home values tend to fall — with home sellers willing to lower their asking price. The goal in such a market is to do a quick sale in order to pay back the mortgage.
But, the Covid-19 situation has seen a 360-degree turn in the housing market. This year has witnessed an exceptionally strong real estate market and a surging housing demand in virtually every state of the country.
Basically, the housing market has advanced in the opposite direction of what one would expect in a recession!
Moreover, the pandemic has also resulted in an increase in the work from home culture — prompting a surge in housing demand, especially in lower-density suburbs.
Read more: Buying a home during a recession
Recent housing market trends
Interestingly, more existing homes were sold last year. Undoubtedly the millennial generation, at the peak of their home-buying years, are fueling a residential housing boom.
Therefore, in today's housing market, buyers are driving up home prices — resulting in quick homes sales. In fact, some of the home buyers are making offers remotely, without even visiting the property in a bid to win in the highly competitive housing market.
What has also helped them is the low mortgage rates. The record-low rates have sparked an increase in demand among millennials. However, the problem is that they are now facing a shrinking supply of available houses.
The housing inventories are down to almost 38% — year over year. Simply put, the supply of homes on the market is at an all-time low. This seems to be a vicious cycle — the lack of supply and the growing demand (thanks to the decreasing interest rates or borrowing costs) are increasing the home prices in double digits. In fact, according to the National Association of Realtors, the median existing-home price is closing in on $350,000, almost double what it was a decade ago.
Read more: PHIMBY movement
How's the housing market looking for 2021
Real estate experts are hoping for a shift in real estate activity. Most of them are implying that we may soon pass the peak of this hot housing market that's heavily skewed toward home sellers.
This is good news for the home buyers. Of course, the housing inventory will still be limited, and there will still be some competition, but the real estate market may be more balanced this time around.
For instance, the decline in time-on-market (when the properties sit on listing portals) has slowed for the first time in nearly four months. This is a positive development for buyers.
And, there's more good news — compared to last year, the number of newly listed properties has increased, and the sharp inventory losses have somewhat moderated. As a result, there has been a deceleration in the growth of listing prices. The trend seems to indicate that home prices may have passed their peak growth rates.
With increased housing supply, the record high home price growth will gradually moderate, but a price decline is unlikely. The housing market will continue to attract buyers due to the drop in mortgage rates. If you're a home seller wanting to list your home, you'll likely command top dollar for it in 2021.
The home buyer this year
As mentioned, the home prices in the United States have risen sharply during the coronavirus pandemic. Experts have voiced affordability concerns, especially for the first-time home buyers.
However, the low mortgage rates, as a measure to deal with the current financial crisis, are a factor to consider when assessing the housing market. These rates (3% or even below) have helped reduce the total mortgage payment in the long run. For example, a consumer buying a $300,000 or a $400,000 house today will end up paying a lot less than say a year ago. But the sad truth is that there aren't enough new homes to meet the growing demand.
The construction industry this year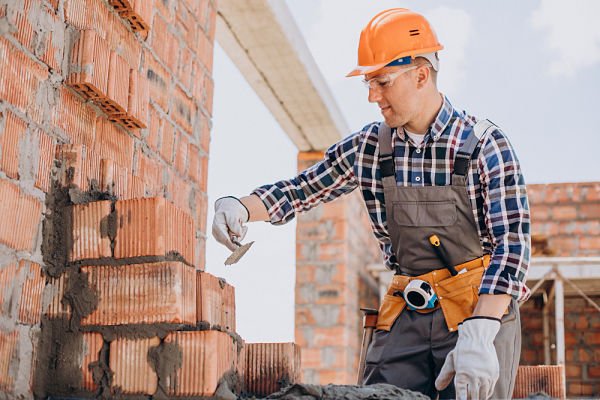 Homebuilders are not too keen to put up more homes. A lower price point, more restrictive zoning since the financial crisis, and the growing labor and material costs have slowed down housing supplies.
The dwindling housing supply has also been compounded by disruptions in the labor market and expensive home-building materials. These are driving up the cost of new housing.
Most importantly, the pandemic-fueled work-from-home phenomenon has driven apartment-dwelling households in big cities and metro areas toward homes in the suburbs, exurbs, and smaller towns and cities.
Read more: Know about insurance and apartments
Is the housing market going to crash in 2022?
Stress lines are beginning to show in today's housing market. Homes have become overvalued — with first-time buyers being priced out. However, market data predicts that mortgage rates will eventually rise.
According to the Federal Reserve, the economy is set to quickly return to full health — with normalized interest rates. Moreover, we'll have to again adapt to change in the way we live and work as companies will begin to ask their employees to come back into the office.
Housing demand will weaken and house prices will seasonally adjust. While real estate experts clearly anticipate a cooling trend, they do not expect housing prices to drop in 2022.
Read more: Indicators to watch for housing in 2022
Last thoughts
The U.S. housing market trends indicate the strength of the country's economy. When the economy is strong, people are more inclined to buy real estate, upgrade their existing residence, or buy a bigger house.
When the economy is weak, with people losing confidence in real estate among other investments, new home construction, home remodeling, housing sales, and the job market are all depressed.
All in all, unlike typical recessions of the past, 2021 is a year of surges. Homebuyers can take advantage of reduced mortgage rates and the seller can benefit from the shortage of homes. It's all about strategizing well when it comes to a home purchase or a home sale.
Read more: Marketers dilemma, creating demand
A look at the current housing market
was last modified:
October 12th, 2022
by
Recommended