Today's housing trends for millennials
Despite the challenges of the current housing market, millennials are determined to take a step toward homeownership. So, what's motivating these millennials (aged 25-36)? This guide explores today's housing trends for millennials.
Interestingly, millennials are now the fastest-growing segment of home buyers. With a median household income of $69,000, the millennials are earning much more than what young adult households did in the last 50 years. In recent times, the homeownership rate has increased significantly among ages 25 to 29 and even more so among ages 30 to 34.
Millennials' tastes and habits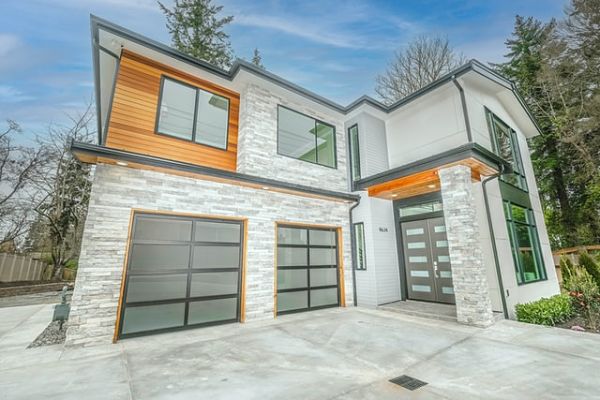 With higher incomes and stable lives, this generation now desires to settle down and build families — thereby taking the modern housing market in a new direction.
Another important thing to note is that according to the surveys of home searching and buying experiences, the millennials are in no particular hurry to buy just about any house. They are willing to wait for over a year to find a home that's acceptable to them — all the while saving for a huge down payment!
They're looking for a modern home with the type of technology and location that fits their lifestyle. This generation understands that buying a home is perhaps their biggest investment, and they're quite particular about their choices.
According to a survey by the National Association of Home Builders, the home buying preferences of the millennials suggests that they prefer a newly-constructed home that's covered by a home insurance carrier. What's more, millennials are expected to enjoy lower insurance premiums and higher rates of insurance coverage. The reason is that smart homes, with smart home technology, protect both the homeowner and the insurer providers from potential losses. Insurance companies, in order to lower their risks, allow for lower premiums for such consumers.
It goes without saying that millennials are big fans of smart home concepts, with smart home products such as a refrigerator, oven, lights, water heater, and locks entirely integrated and wirelessly connected.
They seek full protection against potential power outages and network issues; these houses come with specialized routers, servers, security systems, electrical monitoring, and backup power supplies. No wonder, many old neighborhoods in great locations are being rebuilt to attract these millennial buyers.
Furthermore, the millennials tend to be more environmentally conscious — opting for sustainable homes and driving the green revolution in housing. For instance, solar panels are more popular today in single-family homes. And, fortunately, most homeowners insurance policies cover solar panels.
Read more: Mistakes homebuyers make
What tools should millennials use when searching for a home
Millennials look for a digital home buying experience. That's to say, they don't want to spend their time and effort touring homes in person. Instead, they want to shop for homes remotely — the same way they shop for everything else!
According to the National Association of Realtors (NAR), almost 99% of millennials begin their home search online, and a large majority find their dream home on their mobile device — much more than the older millennials or baby boomers.
That's a major reason why realtors and brokers today are creating digital platforms to enable the new-age home buyers to find their next property. And, certified money lenders are providing easy mortgage options and home improvement loans online. The millennials find it easier to apply for loans online and manage their mortgages. What's more, even the home insurance companies are not behind — they are using artificial intelligence and behavioral economics to change the way millennials insure their homes.
Today, the value of a real estate agent is not the information they can provide, but their negotiation skills on the home prices and ability to keep up with the latest marketing strategies.
Another millennial habit is that they use tech to communicate with their realtors — via text messages or emails.
Read more: Optimize your real estate website
What millennials should research before they buy a home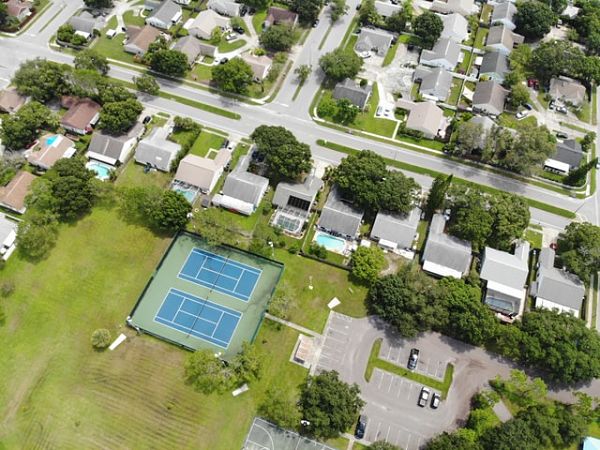 In addition to the most important home-buying concerns, such as finding the best mortgage rates and improving credit score, new home buyers need to consider the following factors when researching homes:
Before you pick out your home, it's important to understand its surrounding neighborhood — any upcoming plans for community improvements and existing zoning regulations. Keep in mind that communities change over long periods of time. These changes could be positive (a recreational park, school, etc.) or negative (a highway overpass or a train station behind your property). Any of these will surely influence your home value.
Remodeling restrictions
Do not overlook any potential red-tape on home remodeling projects. There could be limitations and restrictions set upon your property by a community association.
These could be anything — from the house's paint color to limitations on outbuildings, mother-in-law suites, or garages.
Neighborhood amenities
First-time buyers need to explore neighborhood amenities such as schools, public transportation, shopping areas, entertainment hubs, and recreational parks. These facets contribute to heightened housing market values and affect your day-to-day living.
Crime rate
Before moving into a neighborhood, make sure it has a low crime rate. This can seriously affect your personal safety. Apart from the obvious threat of property theft, living in a high-risk neighborhood can be expensive. For example, you will have to pay inflated auto insurance premiums.
Read more: A complete guide on how does credit score affect home loans
What important housing trends work for them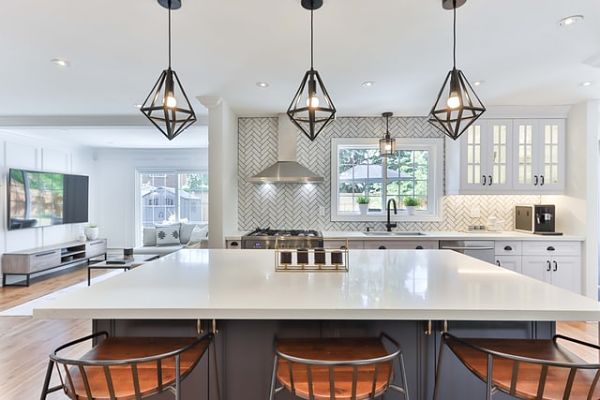 In a nutshell, millennials prefer homes with modern, sustainable elements. There are some criteria and amenities that pique their interest when it comes to buying a home. These deciding factors include:
Great location
Millennials prefer to live close to work and fun things. This is a huge deciding factor for them when choosing a home. They are even okay with living in the suburbs as long as it gives them the convenience of minimum commuting.
Outdoor spaces
The majority of millennials desire to relax in outdoor spaces such as decks and gardens. Also, for the millennial buyer, curb appeal is important. It doesn't have to be a huge front yard with a white picket fence. A relaxing space for outdoor gatherings and barbeques with friends is just fine.
Read more: Yard landscaping ideas on a budget
Big, open kitchen
In contrast to Gen X and the baby-boomer generation that leaned toward a more formal dining room, millennial homebuyers prefer open floor plans where the kitchen, dining, and living areas are connected. A large kitchen, with a kitchen island and informal seating, is a huge selling point.
Tech-savvy modern amenities
Millennials want their homes to come with modern amenities, such as dishwashers, washers and dryers, laundry rooms, hardwood floors, patios, a home gym, and good garage storage. They are into home automation — a smart house setup with automated security, heating and cooling, and lights.
Read more: A look for housing market
Environmentally conscious living
Millennials are conscientious. They are concerned about their home's impact on the environment and overall energy consumption. They would prefer to buy a house that's energy-efficient and helps them save money in the long run.
Read more: Indicators to watch for housing in 2022
Low maintenance living
Millennials value convenience the most. If you're a home seller, prepping your home for a sale, think of renovations that do not require too much upkeep in the future. For example, choose a hardwood floor over carpeting that can stain easily and requires regular vacuuming. Or, a low-maintenance composite deck over a traditional wooden deck that might require regular sealing.
Why is the Kukun iHomeReport the best CarFax for homes? Let's find out!
Key takeaways
With the millennials buying the most homes in the United States, there's a generational shift in home buying trends.
Technology plays a big part in millennial homeownership. This generation uses their mobile devices to search and view properties, and communicate with their real estate agents.
Millennials prefer low-maintenance, energy-efficient housing that's convenient and relaxing.
The bottom line is, millennials will continue to be dominant participants in the housing market for a long time to come.
Read more: Staging a bathroom like a pro
Today's housing trends for millennials
was last modified:
October 10th, 2022
by
Recommended