How to Choose Wood Shutters for Your Home
Shutters are used for adding style and elegance to a home. They are part of every classic home design. However, they have acquired new meaning over the years. They come in unique designs, making one design more suited for a particular purpose, more than the other.
Reasons for Installing Wood Shutters
Control interior natural lighting

Shutters are designed to allow a particular amount of light into the house. This happens without making the house dark or denying it fresh air. The best category for this purpose is louvered styles shutters.
Protect glass panes from breaking or damage

This is especially important in areas that experience heavy wind and storm. They are also installed in houses near playing fields or where there are children around. You will have to install exterior shutters for them to serve this purpose.
Prevent water from entering your house

The design ensures that water does not fall directly into the house. This allows you to install the shutters on both doors and windows.

Security purposes

It is easy to break a window pane compared to wooden or metallic shutters. The shutters will make it difficult to reach the windowpanes and break into the house. Before a person breaks the shutter and reaches the windowpane, you will have taken action.

Obscure interiors

Do you want to allow light into the house without allowing the people outside to see your interiors? Use shutters instead of blinds. They block a direct view, meaning that you cannot be spied on. This allows you to feel comfortable in the house at night with lights on and the curtains open. This gives you the liberty to enjoy natural lighting without the worry of spying.

Curb Appeal

Shutters add a sense of vintage style to your house. They come in different designs and colors which complement the overall design and feel of your house. They should also be chosen to match the designs in the area and overall environmental conditions. If you are wondering how to increase curb appeal for your house, shutters are the best way.
Homeowners and developers choose shutters for different reasons. Most of these reasons are practical but beauty and prevailing environmental conditions also influence the choice. In your choice of shutters, there are several factors that you should consider. Here are some of these factors.
Read more: 4 Decisions to Make Before Ordering Wooden Window Shutters
Factors to Consider Before You Install Wood Shutters
1. Design
Shutters come in different designs. The main categories are interior or exterior shutters. Installing interior shutters means that the window panes will be outside the window or door. This is usually for persons who focus more on interior beauty and style compared to external. Style can also be viewed from other angles of design. There are different styles for homeowners and developers to choose from. The Architectural Shutters Style you choose will depend on personal preference. Here are design options you should consider
Panel Shutters– This is a traditional or classic design that will rub the same style on your house. It comes in options of raised, flat and recessed panels. The recessed panels appear like they are raised from a distance. By cause they offer insulation properties, they are common in areas that experience cold climate.
Read more: French casement windows
Louver Shutters– this is the most popular design for Americans. They are available in open and close design or a fixed design. These shutters can be configured into different sections and are commonly used in areas with warm as well as temperate conditions. They are preferred because they keep the house aerated and also can be operated by opening and closing. This allows you to control your interaction with the rain, sun, wind, cold, etc.
Board and Batten- this is an easy option for countryside homes, especially those who opt for DIY construction and installation. They are for farmhouses and cottages and will deliver excellent services.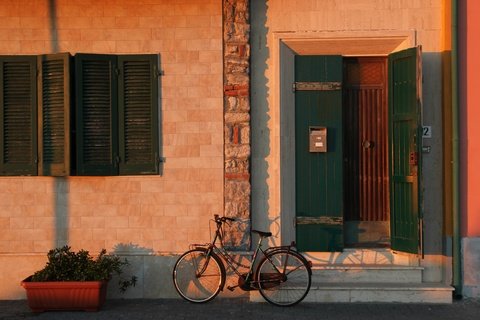 Bermuda Shutters- this is a unique style that is also referred to as Bahama Shutters. They are designed to open outwards just like awning does. They are similar to louvers but instead of being fixed on the sides, they are fixed at the top. They are preferred because they block light effectively while allowing wind into your room. The spacing of the slates cause variations in designs. They are perfect for tropical and beach homes.
Mission Style- these are shutters for the Art and Craft homes. They are designed using geometrical shapes, which means that you have limited designs to choose from. They are simple to design because they do not require a lot of skills.
There are styles that fit different homes and environments. You should have a specialist simulate the appearance of your home before settling on the color or design. This ensures that you create a collage that complements all other features.
Read more: Plantation shutters cost
2. Material
Traditionally, shutters were made of wood. Wood is still preferred because of ease in availability and the classical appearance. Wood also resists damage by the environment and is therefore durable. It is easy to shape and will cost you less. There are other materials that are used in the industry today ranging from iron, synthetic, and aluminum, among others. The material used will affect the cost of purchase and installation of shutters.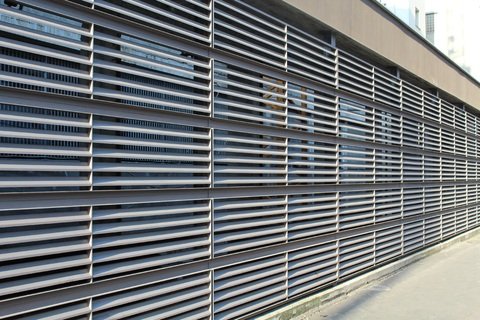 Read more: Wooden Windows: Pros and Cons
3. Professional Installation
Installation is a determinant of the beauty of shutters. When they are professionally installed, they make your property more appealing and will deliver the value you targeted during installation. Professional installation is expensive to begin with. However, the long-term value you enjoy from this installation immeasurable. The beauty and functionality you targeted will be achieved. Get a customized quotation that guarantees excellent value for money.
There are other considerations that define the appearance of your house after installation of exterior wood shutters. The color of your shutters should complement the other features of the entire house. If there is a building regulation code in your area, you should ensure that installation complies with such regulations. This will reduce your expenditure on shutters and guarantee a beautiful as well as a functional house with shutters. Budget for shutters that will deliver to your expectations.
Read more: 11 Ways to Repurpose Window Shutters at Home
How to Choose Wood Shutters for Your Home
was last modified:
May 18th, 2022
by
Recommended