Living rooms are perhaps the most accurately named rooms that homes contain. They're the place where your life happens – where you bask in blissful solo time and create memories with your family and friends. That's why it's important for a living room to look good, and be functional. If you're pondering remodeling your living room, you'll want to have a solid plan and an idea of what your dream space will cost. Here's how to effectively estimate the living room remodel cost.
What don't you like about your space?
There are endless reasons why you may be thinking about remodeling your living room. Perhaps the layout is problematic, or you can't comfortably fit a large enough sofa in the space. Maybe your living room feels closed in and outdated. Or perhaps you're just ready for something different. Whatever the reason, in order to determine the level of remodeling that you'll be taking on, start by thinking about the things that you dislike about your current space. Once you have a proper list you can start tailoring your new needs and preferences.
Read more: Open floor plan kitchen living room dining room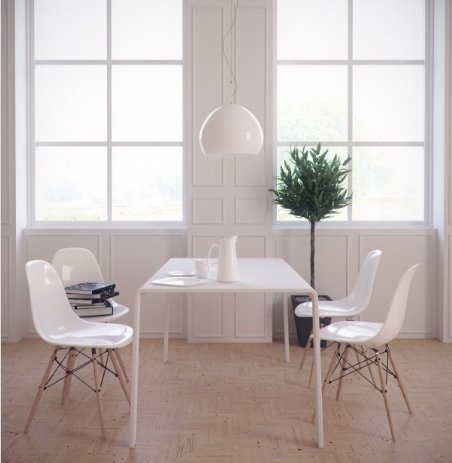 Pxhere
How in-depth of a living room remodel do I need?
If your dislikes about your living room are mostly confined to aesthetics – such as carpeting, light fixtures, and the wall color – a light remodel that doesn't require a permit should suffice. This type of project does not include plumbing or much electrical work.
If you aren't happy with the layout or functionality of the space, you may want a bigger project. Maybe your living room needs proper lighting, and you wish to install a light fixture with new electrical work. Perhaps you want to open up space, and are thinking of knocking down a wall to create more of a "great room" feel. A more in-depth project usually requires a permit and hiring a contractor.
Perhaps custom finishes, new doors and windows, and rearranging the shape of your space are what you're after. This kind of in-depth remodel requires a permit, and if you don't have a solid idea of what you want the end result to be, you may want to have a creative brainstorm session with a contractor or architect. Expect longer lead times and stretched job timelines for this type of remodel.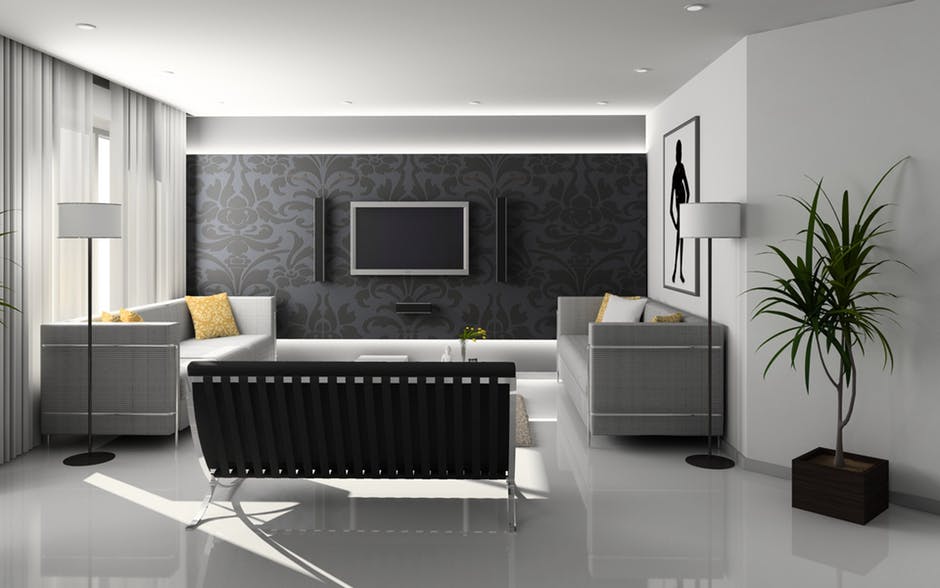 If creating a larger living room means increasing your home's square footage, expect to add approximately $94 per square foot for this added area, for a single-story addition. Of course, this is dependent on your home's location, and the level of finishes you choose.
Budget considerations and tools
When budgeting your living room remodel, know that the flooring, paint and other finishes have an impact on your budget. If you're trying to stay within a certain budget, consider less-expensive options of the high-end products you like. A similar look can often be found for less. It's also important to expect the unexpected and set aside a contingency budget. This will keep your project on track if things like dry rot, termite damage, or necessary code upgrades surface after demolition begins. A contingency budget equivalent to approximately 30 percent of your total living room remodel cost is recommended.
Living room remodel cost is influenced by the location of your home. A remodel in a small town often costs much less than it would in a major metropolitan area like New York or San Francisco. Online tools are available to help you determine the cost of your project. The best tools are zip code sensitive to labor costs and materials.
And remember, you can always try our free estimator tool to see how much the cost of your living room remodel would be!
How To Estimate The Cost of Your Living Room Remodel?
was last modified:
March 30th, 2022
by
Recommended