Moving is usually an exciting time, especially if you've just bought a new home. The process of setting up the new house, decorating it, meeting new neighbors, and building a new life can sometimes be so overwhelming that we sometimes overlook the expenses that come with moving. Setting up utilities, cable, the internet, and most importantly, hiring movers.
"How much does it cost to hire movers?" ought to be a question on every new homeowner's mind. We're going to break down those moving costs for you based on the type of move and other variables.
Types of moves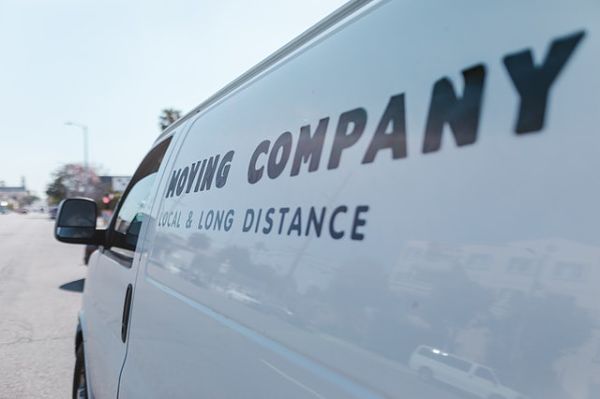 Moving intrastate
Moving within the same state is referred to as an intrastate move or a local move. The average cost of moving a two or three-bedroom home with an average load weighing around 7,500 pounds is estimated at around $1,250. If the size of your home is smaller, you will require less labor, and the move will cost you less.
In most cases, moving companies charge a flat per hour dollar rate for local moves, but how much that flat rate is depends from state to state. In some states, if the local move exceeds a radius of 50 miles, then the rate is calculated depending on the size and weight of the shipment instead of a flat hourly rate. This makes it prudent to check state-specific moving regulations in advance while planning your move.
In some cases, moving companies may offer customers a flat rate for a local move by multiplying the estimated number of hours the move is expected to take with the company's hourly flat fee.
Moving interstate
Moving from one state to another is what moving companies call moving interstate or a long-distance move. On average, moving a two or three-bedroom home with an average load weighing 7,500 pounds over a distance of around 1,000 miles will cost around $4,890.
Unlike moving locally, the cost of a long-distance move is calculated based on the weight of the shipment, the distance between the point of origin and the destination, the amount of labor needed, charges for packing services, and insurance.
Most movers will offer customers binding estimates, or estimates that will not exceed the cost quoted, for interstate moves. Make sure you insist on one of these. This will make sure you do not end up paying extra once the move is complete.
Read more: Cheap ways to move long distance
Five factors that affect moving budgets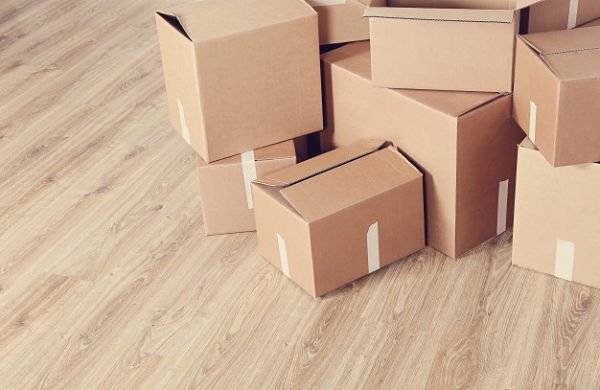 Let's take a look at five factors that directly affect the total cost of moving.
Supplies
You will need to invest in moving supplies before you pack. These supplies include moving boxes, plastic bins, wrapping sheets, plastic cling wrap, and a lot of other odds and ends. The costs of these supplies tend to add up to quite a bit unless you make a list and purchase things beforehand.
Add-ons
Moving costs will also be directly affected by the labor costs (the number of movers needed), additional services like disassembling and reassembling furniture as well as the cost of add-ons like stretch wrap, mattress bags, and felt bags.
In some cases, movers include the cost of some of these things in their quote, so make sure to check.
Timing
Planning when to move can greatly affect the cost of moving. Here are a few ways how the timing of your move can affect how much you end up spending.
Moving during morning hours costs less than moving during the evenings.
Movers face an increased demand on weekends, which is why moving on Saturdays and Sundays will cost you a lot more than moving during the week.
Most leases tend to start at the beginning of the month and terminate at the end of the month. Because of this, movers face a lot of demand during those times. Mid-month move dates are sure to save you money.
The time of year that you choose to move will also affect how much you end up spending. The Peak moving season is from mid-May to early September. This time of the year coincides with school vacations. Therefore, avoid moving from late spring till the end of summer unless you're willing to pay your movers' premium rates.
Liability coverage
Most full-service movers will require you to invest in some kind of liability coverage.
Basic Released Value Protection is ideal for local moves and covers 60 cents per pound cargo liability.
Full Value Protection is ideal for interstate moves and is more comprehensive in coverage than Basic Released Value Protection. This type of coverage holds the movers responsible for any damage sustained while moving. The moving company will be expected to either replace the damaged items or reimburse you for them.
Gratuity
Most homeowners like to give their movers some gratuity for a job well done. Make sure you remember to budget for that as well.
The industry-standard tip is 5% of the total moving bill, divided equally amongst the number of movers. That means if your total movers' cost is $2,000, your tip would amount to $100. If there were five movers, that adds up to $20 apiece.
Normally, local movers find a tip of $20 a head fair for a simple intrastate move. A more labor-intensive move might mean a tip of between $30 and $40.
In addition, you may want to tip the driver or foreman an extra $50 or $100 for long-distance moves.
Money-saving tips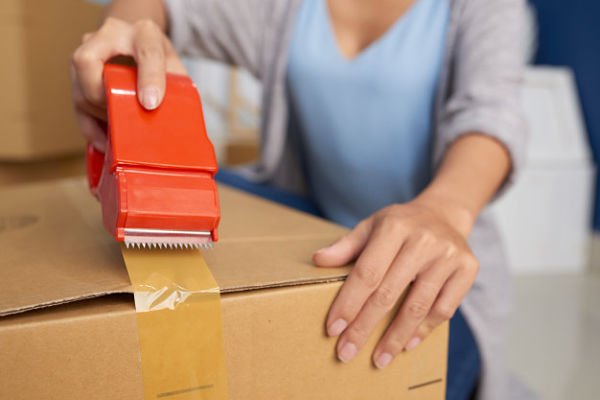 Discard what you don't need
We all tend to hoard a lot more stuff than we need or use. Considering you're going to pay your movers based on weight and the amount of labor needed, now may be a good time to get rid of stuff you've had forever but have no use for. The less you need to move, the less it will cost you.
Pack your own stuff
Packing your own boxes and clearly labeling them means you will not need to pay movers to do that for you. Not only will you be saving on labor, you will also save a substantial amount on add-ons.
Look for deals on supplies
You'll often find great deals and discount coupons online for moving supplies. Keep your eye out for these deals and buy supplies at the best possible rates.
Time your move
Plan your move well in advance. Choose the best possible date and time. Like we mentioned earlier, midweek, mid-month, and during fall and winter are the most affordable times of the year to plan to move to a new home. Expect to pay premium rates during late spring and through summer.
Get multiple quotes
It is always advisable to get comparative quotes from three or more professional moving companies before you decide who you're going to work with. This way, you're sure to get the best value for your money.
Red flags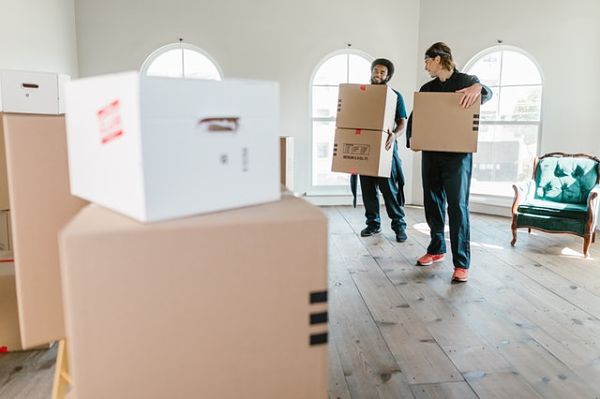 One of the things home movers need to be most careful about is avoiding bogus moving companies. Here are some red flags for you to look out for while hiring a moving company.
If the company isn't registered or insured, do not do business with them.
If the movers badly behave or lack professionalism, stay away from them.
If the estimate looks too good to be true, it probably is. Steer clear.
If the mover demands you pay him upfront, it shows he's not financially sound and is definitely not the mover for you.
If your contract with the mover does not include valuation coverage, something is definitely wrong.
Never work with a company that cannot provide reliable references.
Do it yourself
If you're willing to pack and unpack all your belongings yourself, you might as well handle the moving bit by yourself as well. All you need to do is hire out a truck from one of the many self-drive truck rentals.
For example, U-Haul's largest self-drive truck has enough space to shift a four-bedroom home, and costs as little as $40.
New homeowners: How much does it cost to hire movers?
was last modified:
July 11th, 2022
by
Recommended