Your yard's landscaping plays a huge role in giving your home a personality, a character. It enhances its curb appeal and pumps up your property's value. Researchers believe that well-done landscaping, as opposed to a plain Jane lawn and driveway, can increase a house's value by 10% to 12.7%! No wonder, more and more homeowners are upgrading their landscape. But, the big question is: How much does landscaping cost?
Your front yard or backyard landscaping cost will depend on the plan you have in mind. Are you moving into a new home, and starting on a barren yard or do you want to revamp an existing landscape? What landscaping style and designs are you looking for? Are you willing to pay high maintenance cost for your landscaping or want a no-frills one which requires little water and maintenance?
Want your landscaping to include decks, decorative pathways, outdoor sprinkler systems, and water features such as fountains, ponds, and waterfalls?
Whatever your questions are, you should decide if you want to complete the project on your own or you want help. If the latter, find a landscape contractor who can give you quotes on the different requirements.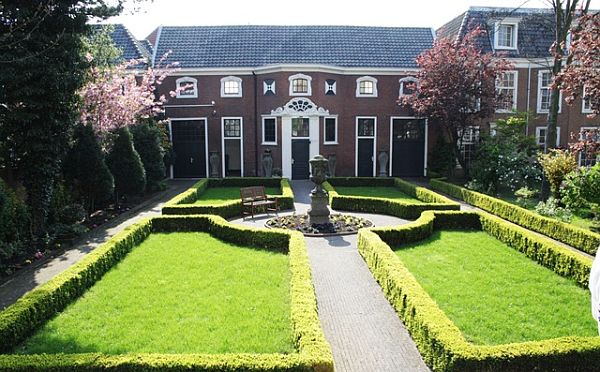 Pixabay
Common landscaping features and services with approximate costs
| Features | Cost |
| --- | --- |
| Fence | $10-$30 per linear foot |
| Pathway | $5-$30 per square foot |
| Curbing | $800-$1,300 |
| Fire pit (5'x5') | $150 – $700 |
| Water fountain (medium) | $1,000 – $10,000 |
| Pond (11'x16') | $7,000-$8,500 |
| Gazebo (octagonal) | $1,500-$3,000 |
| Sprinklers | $2,500-$3,500 |
| Misting system | $1,800-$4,500 |
| Arbor or pergola (cedar) | $3,000 and above |
| Turf (1,000 sq.ft. yard) | $5,000-$20,000 |
| Outdoor kitchen | $2,700-$10,000 |
| Inground swimming pool (32'x16') | $22,000 and above |
| Retaining wall | $13,800 and above |
| Services | Cost |
| --- | --- |
| Tree removal | 200-$1,500 |
| Yard cleanup | $100-$1,000 |
| Lawn fertilization | $20-$250 |
| Concrete removal (200 sq.ft. patio) | $400-$600 |
| Landscape maintenance (8,000 sq. ft. lawn) | $45-$100 per hour |
An average landscaping cost for a 1,200 sq.ft yard will be $10,500 to $30,000 approximately.
Once, you have a clear answer to all your questions, we will proceed to explain each facet of landscaping. Remember that a good landscaping job need not be an expensive affair. It should be well-planned and carefully executed.
Even if you decide to do it on your own, we recommend hiring landscape professionals at least at the planning stage. You don't want to choose the wrong bed of flowers and plants for the wrong spot, do you? Did you know, choosing the perfect plants and trees can help with the temperature control of your home? Yes, your choice can help reduce energy costs. A certified person can help you choose plants that play well together.
Ideally, landscape designers, landscape architects, and groundskeepers can work in tandem to plan the landscaping and do the heavy lifting for you. You may also require landscape surveyors if the work entails any boundary changes or land division, erection of fences to a property boundary, or in case of ownership transfer.
You get the services you pay for, so ensure that you do your research and get references from those around you. With the correct team, you can create the most interesting and beautiful designs that are exactly what you had in mind in terms of style and budget.
Landscaping and labor cost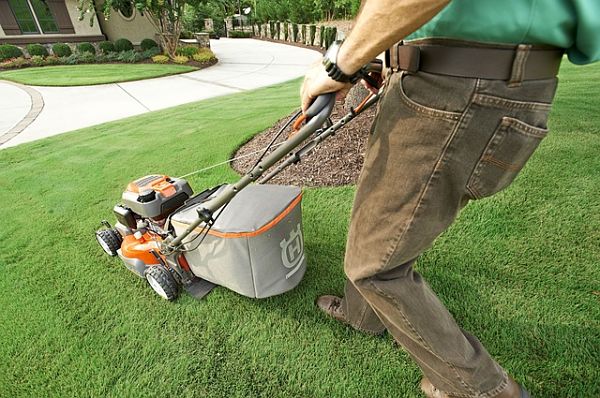 Pixabay
The entire landscaping process is essentially divided into three stages: design, ground preparation, and installation.
Design phase — The homeowner and landscape designer work together to discuss the requirements, the purpose, style, and the budget for the project. The designer will then chart out a detailed plan that includes specifications such as sizing and what materials to use.
A landscape designer may charge you $2,000-$6,000 for a detailed plan. If you just require a 1-2 hour onsite verbal consultation for simple projects, it may cost you $50-$120 an hour.
Ground preparation and installation — These are generally undertaken by a landscaping contractor. The average cost of labor is $45 to $75 per hour.
If your landscaping project is huge in terms of your expectations, it may require multiple contractors working together.
Backyard vs. front yard landscaping cost
Your landscaping cost will also depend on whether you want one for your front yard — in order to improve your house's curb appeal — or backyard. While a front yard landscaping might be more about enhancing the beauty of your outdoor space, a typical backyard landscaping might be more utilitarian. It may entail an outdoor kitchen, seating for outdoor dining, constructing a fire pit, planting hedges, or a kitchen garden. The more work you need, the higher you must expect to pay.
Types of landscaping
Hardscaping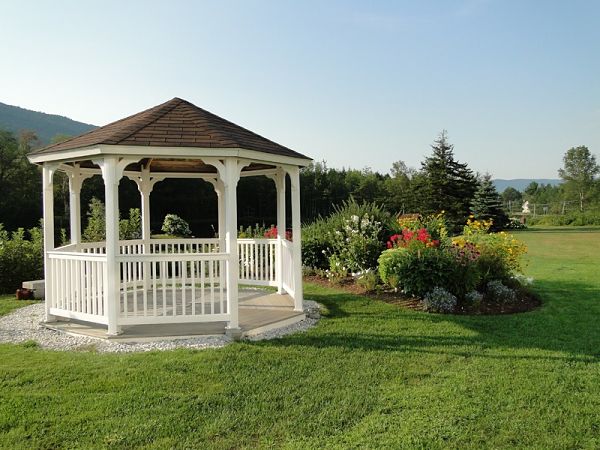 Pixabay
If you want to make your land more attractive and functional, hardscaping is your answer. It deals with the installation of inanimate fixtures such as patios, gazebos, pergolas, pathways, retaining walls, etc. The contractor may use materials such as concrete, brick, stone, wood, or metal.
Hardscaping costs depend on the type of structures you want to add to your landscape. You may refer to our earlier table for the approximate costs.
Pros: Easier to maintain after the initial installation. Makes the yard really appealing.
Cons: Installing such elements can be expensive and need proper planning — keeping drainage and architectural style in mind.
Softscaping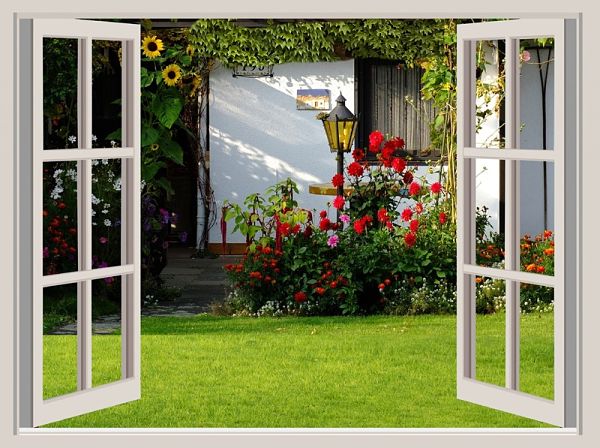 Pixabay
Softscaping refers to the addition of living elements such as bushes, trees, ornamental plants, and flower beds — keeping the difference between annuals and perennials in mind.
For the uninitiated, annuals are bright and showy plants that complete their growth cycle in one year. Perennials, on the other hand, have a longer growth cycle and are slightly costlier. But, they turn out to be a better option in the long run because they do not need replacement every year.
The average cost of softscaping is approximately $10 to $15 per square foot.
Pros: Easy to create. Not as expensive as hardscaping.
Cons: Needs regular maintenance and water supply.
Xeriscaping
If you live in an area where water supply is in shortage, or if water conservation is of prime importance to you — xeriscaping is for you. You can use plants that are native to the area and require less water. Using natural-looking synthetic grass or turf is also a great option. A professionally done xeriscaping on a 1,200 square foot yard maybe $12,000 or more.
Pros: Saves money over time. Conserves water and labor.
Cons: Initial installation might require vigilance and upkeep.
Basic landscaping with natural grass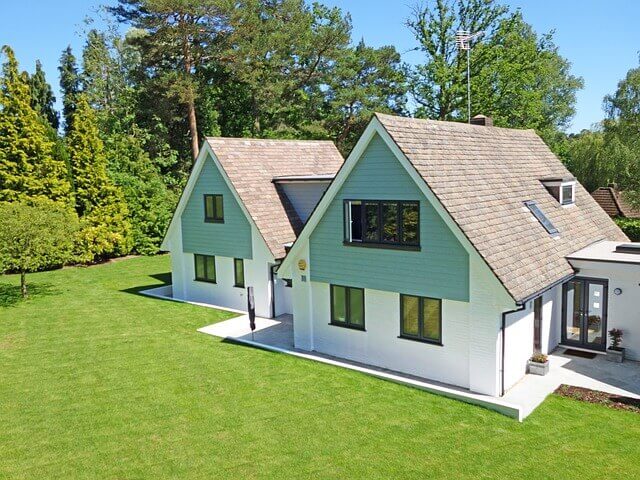 Pixabay
If you opt for simple landscaping with natural grass for your lawn, you have two options: sod and seed. As the name suggests, seed installation involves planting and growing your own grass while sod installation is easier in the form of rug-like rolls that consist of mature grass and a layer of soil. These can be laid out by a professional landscaping company.
Pros: Cheaper installation and maintenance.
Cons: Makes your yard look a tad boring.
Grading or re-sloping
This landscaping is ideal for those who are concerned about water not draining correctly away from their home's foundation. The grading ensures that there is no water damage and moisture issues such as mold and mildew anywhere near your house. And, it can add to your landscaping design, its aesthetics, and functionality.
Pros: Eliminates drainage and moisture problems.
Cons: Entails structural changes, hence the high initial cost.
Addition of water features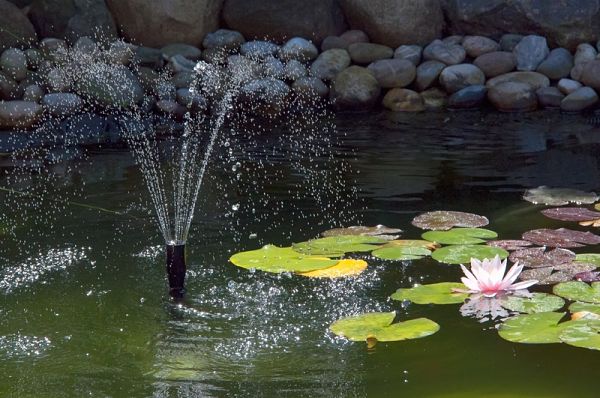 Pixabay
Want to add features such as a pond, fountain, misting system? Do understand that apart from the installation cost, you will also spend a considerable amount of dollars on supplies needed to construct such fixtures and then maintain them. Also, keep the ongoing costs of energy consumption in mind. The more you plan, the better prepared you are for unexpected costs.
Pros: These features enliven your yard.
Cons: Expensive installation. Requires regular energy consumption and maintenance.
Conclusion
Landscaping single-handedly makes your yard more attractive and your outdoor living area functional. While you may choose to complete the project yourself, most homeowners prefer hiring a certified landscape architect or designer to beautify their property. They help you understand exactly how much does landscaping cost?
With the right planning, design, and execution — you can transform your yard into a gorgeous oasis, increasing your home's value. A great front yard or backyard landscaping enables you to enjoy your outdoors to their maximum potential.
Read more: 10 Practical ideas for low maintenance landscaping
How Much Does Landscaping Cost Per Square Foot? A Complete Cost Guide
was last modified:
October 14th, 2022
by
Recommended