Whether you're an avid gardener or just a homeowner with a fleeting interest in the upkeep of your front and back yards, you're sure to have ordered mulch every now and then. Mulch is a material that is used to help the soil retain moisture, to insulate plants, and to assist with weed control. In most gardens, a three-inch layer of mulch is applied after removing leaf litter from flower beds.
Mulch is usually bought by the yard or by the bag, depending on how much is needed. You also get mulch of different qualities and made from different materials. In this short read, we will answer some important mulch-related questions, such as what are the different types of mulch, how much is a yard of mulch, and more.
Measuring mulch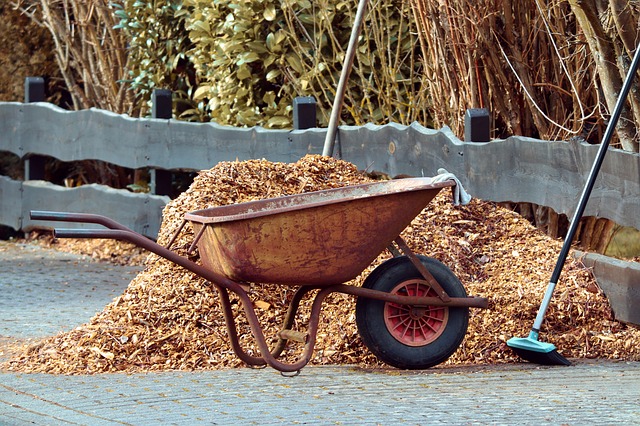 A commonly asked question is, how much is a cubic yard of mulch? Well, a cubic yard of mulch, commonly called a yard of mulch covers an area of between 100 and 160 square feet at three inches deep.
There are two easy ways to figure out how many yards of mulch you need to order for your garden. The first way is that you could visit the website of a mulch delivery company and use their online mulch calculator to figure out your consumption.
The second method involves a simple formula. Measure the total square footage of the beds you want to be covered in mulch and divide that number by 100 to arrive at how many yards of mulch you need to order.
Average mulch costs
A lot of factors affect how much mulch costs. For example, hardwood and dyed mulch are more expensive than economy mulch.
However, the average American household spends between $141 and $291 for mulch delivery and installation. The minimum spent on mulch is around $50, while the maximum can top $500.
How much mulch you need depends on what you're ordering it for – whether it's for a flower bed, a play area, yard borders, a vegetable garden, or for island beds around trees.
If you buy mulch by the yard, expect prices to range between $15 and $65 per yard, with most homeowners spending around $18 to get mulch bulk delivered.
Economy mulch costs between $15 to $30 dollars per yard, while hardwood and colored mulch can cost as much as $40 per yard.
Buying bulk mulch
While smaller flower bed projects may require only a few bags of mulch, larger projects, such as spreading mulch around the base of trees all over a sizable yard, will require a lot more. Buying mulch in bulk costs homeowners between $15 and $65 per cubic yard in delivery charges. However, the larger the amount of mulch you buy, the less you end up paying per yard.
For example, while getting one cubic yard of mulch delivered costs around $60, getting two to five cubic yards will cost $40 per yard while getting 11 or more yards of mulch delivered will cost you only $15 per yard.
Mulch by the bag or by the yard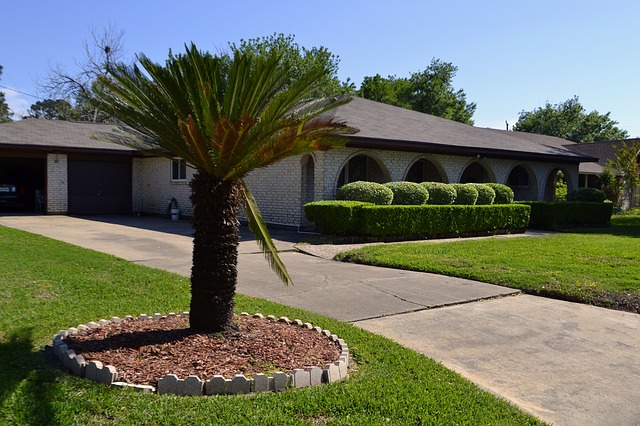 Mulch can be bought both by the bag or by the yard. If you need mulch for a very small area, it might make sense to just buy a couple of bags of it. But let's take a look at which option makes more economical sense.
If you need anything more than two cubic yards of mulch, then it makes sense to buy it by the yard. The reason for this is because two cubic yards need around 27 bags of mulch. Now, on average, it costs around $40-$50 to fill up a yard with mulch if you're buying it by the bag. However, bulk buying mulch can bring that cost down to as little as $25 to $25 per yard.
Types of mulch
One of the factors that affect how much you end up spending on mulch is the wood or material it is made from.
Colored or dyed mulch
Colored mulch is made of dyed wood. The wood chips are mostly dyed using vegetable dyes and last a few years. This type of mulch is great for helping the soil retain moisture and to slow down the growth of weeds.
The color and quality of the mulch greatly affect the price you pay. While brown walnut mulch costs $29.95 a cubic yard, black mulch and brown mulch made of rubber cost $129.80 a yard, and red rubber mulch costs $139.80.
Wood chips
Wood chips cost around $24 a yard and are ideal for trees, shrubs, and pathways. However, since wood chips tend to tie up the nitrogen supply, they aren't great for flowers and vegetable patches.
Bark mulch
Bark mulch is the most suited mulch for flower beds, and cedar bark is the preferred choice thanks to its appearance and scent. This costs around $95 for a cubic yard.
Bark dust, which is a mixture of ground cedar, fir, and hemlock mulch, costs around $41 a yard.
Shredded hardwood mulch
Shredded hardwood mulch comes in two varieties, coarsely shredded and double or triple shredded.
The coarsely shredded variant is best employed around large shrubs and trees, while the finely shredded variant works well with flowers and garden beds.
Shredded hardwood mulch is great at stopping weed growth, and on average, costs around $40 per cubic yard.
Cedar mulch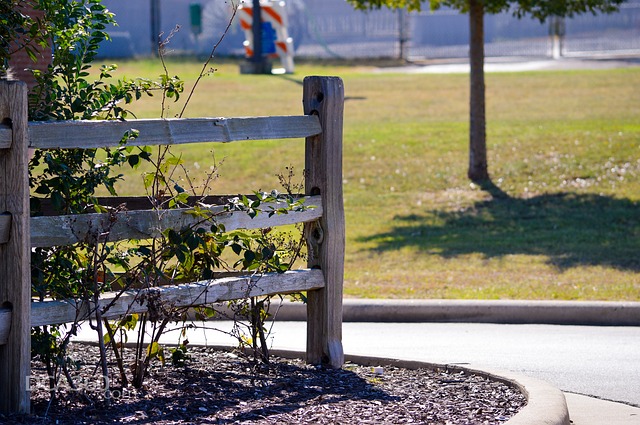 Top-grade cedar mulch costs as much as $99 a yard and is sure to fill your garden with its distinctive aroma. Cedar has a lot of great properties, such as encouraging earthworms and preventing the growth of fungus, bacteria, and pests.
Cypress mulch
Cypress mulch is known to be extremely absorbent and might not allow much water to penetrate the soil. It costs around $109 per cubic yard.
Pine bark and straw mulch
Also, pine bark mulch costs around $26 a yard, while pine straw mulch will put you down around $40 a cubic yard.
Pine straw mulch is a great organic mulch, comprised simply of fallen pine needles, and is great for acidity-loving plants such as rhododendrons, camellias, and azaleas.
The labor cost of getting pine straw mulch installed is around $38 per cubic yard.
Read more: Mushrooms growing in my garden
Rubber mulch
Rubber Mulch costs between $80 and $160 a cubic yard and is great for preventing insects and fungus from infecting your plants. It comes in a variety of colors, making it ideal for children's play areas and for landscaping projects as well.
Read more: Gutter garden
Gardening essentials: How much is a yard of mulch?
was last modified:
October 14th, 2022
by
Recommended