A complete guide on how much to budget for home maintenance
Buying a home feels great and fulfilling. After all, you've invested your hard-earned money to get your dream house. However, owning a home also comes with a lot of responsibilities. You simply can't afford to ignore your home maintenance costs. Whether it's as simple as a leaky faucet or as complex as a roof replacement and exterior painting — you need to know how much to budget for home maintenance.
Truth be told, homeownership doesn't end with down payments, mortgage fees, and other closing costs. You need to keep a stash of cash ready for any emergency repairs — apart from the routine property taxes and home insurance of course.
Once you know how much to budget for home maintenance, it helps to ensure that you have enough money to keep your home safe, secure, and in good working condition. After all, no one likes a home that has a leaky roof or a toilet that doesn't flush.
Here's how much to budget for home maintenance and prevent the unexpected expenses from derailing your financial health.
Planning for your home maintenance costs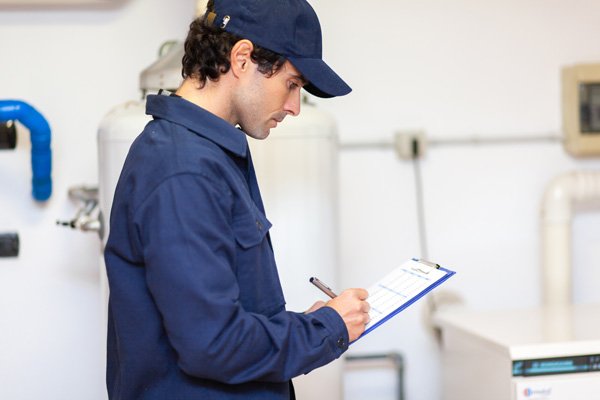 Since you cannot always predict exactly what type of maintenance your home will need, or how much it will cost, you need to calculate your annual maintenance budget based on some factors that may increase or decrease the maintenance costs. These include the location of your home, its age, the weather in your area, and the house's general condition.
For instance, if you're determining how much to budget for home maintenance, the age of your home is an important factor. The older the property, the larger should be the emergency home repair money that you set aside. With older homes, there's a greater likelihood that you might need to repair or replace major structural components, such as the roof shingles, siding, or plumbing system.
According to the International Association of Certified Home Inspectors, you need to give due consideration to the lifespan of everything in your home. For example, cultured marble countertops have an average life of 20 years, a hot water heater lasts 10-15 years, while carpeted flooring will only last up to eight years on average. Newer homes generally don't need as many repairs in the first five years. But of course, they aren't immune to accidents or weather damage that standard homeowners insurance may not cover.
Read more on Plumbing financing for good & bad credit
Moreover, if you live in climates with widely fluctuating temperature and humidity, ice storms, heavy rains, or snowfall — that might put a bigger strain on your home. That's why it's important that your home maintenance budget considers the many topographical, geological, and biological variables.
According to experts, on average, homeowners spend about $1,110 on annual maintenance. Apart from that, more than 30% of homeowners are forced to fund an urgent repair at some point in a year. An average emergency repair costs around $1,210. Needless to say, keeping some funds aside for such types of emergency home improvement projects is a good way to tackle unplanned situations.
Read more: A home maintenance plan to keep your property's value up
How much should you save for unexpected home repairs?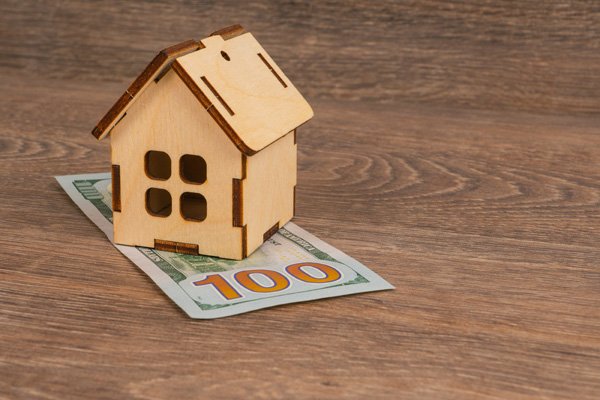 When you own a piece of real estate, it's crucial to be accountable for the annual cost of ongoing home maintenance and repair costs. While it's not always easy to determine exactly how much to budget for home maintenance each year, there are a few rules of thumb that can guide you when budgeting for emergency home repairs. Here are some of them.
The 1% rule
A popular real estate rule says that you should set aside 1% of the purchase price of your home or your home's value each year for all the ongoing upkeep. For example, if your home costs about $200,000, you should keep aside $2,000 per year for maintenance.
While this popular rule guides you in the direction of maintenance saving for your house, it does have its limitations. Basically, real estate market fluctuations are inevitable. These can dramatically impact the home prices — without necessarily accounting for the general condition of the houses.
That's to say, if you've bought your house at the peak of a housing bubble, your house maintenance costs wouldn't be any different from, say if you bought the property at a lower market price. Also, the price of materials and labor can inflate or deflate over time.
The 1% rule primarily considers the market price of your house, its physical size, and overall condition — at the time of buying it. It doesn't provide a specific estimate for a specific real estate.
Planning a home renovation? Try our home remodel cost estimator; it's free, easy, and convenient to use!
The square-foot rule
Another practical way to reach a safe estimate for your average home maintenance budget is to save $1 per square foot area for your annual maintenance, repair, or replacement costs.
Generally speaking, this real estate rule is slightly more consistent as it's directly related to the size of the home. The more square footage your home has, the more you'll be spending on it.
However, the square-foot rule doesn't take into account the specific labor and material costs in your area. That's to say, the rates of contractors and building materials can vary from one region to another.
10 percent rule
Another rule of thumb to determine how much to budget for home maintenance is the 10% rule. Basically, you save 10 percent of the total cost of your property taxes, mortgage, and insurance payments. If nothing else works for your financial situation, you should plan for this minimum amount.
So, if you pay a combined tax, mortgage, and insurance payment of, say, $2,000 per month, you must set aside $200 for your home repairs and maintenance.
The best way to pay for your annual home maintenance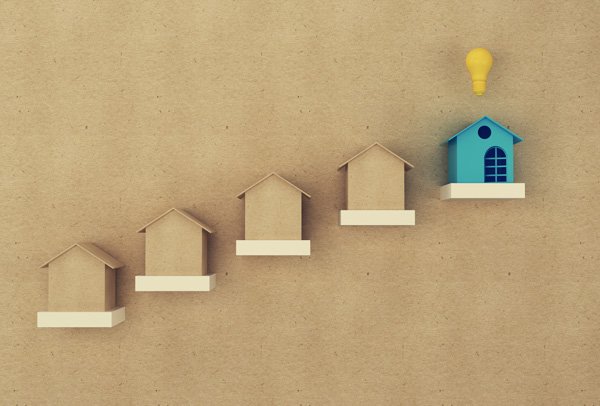 The best place to keep your money for emergency home repairs is in a high-interest online savings account. That way, you'll earn good interest on your funds. Also, you can easily withdraw the money if a home emergency pops up. Keep in mind that you're going to need that cash quickly and easily in case something happens. Do not tie up the money into long-term bonds just to get a little more interest.
Read more: Essential home plumbing maintenance tips
Get help to budget for unexpected home repairs
If you're unable to stash sufficient amounts of money away for your annual maintenance fund, you might find yourself scrambling. Do not fret! Home equity loans can help homeowners fund emergency home maintenance. Additionally, there are many financing programs by local governments that offer assistance for home repairs, especially in disaster-prone areas.
Want to apply for a loan? With Kukun, it's as easy as it gets. You can submit an online loan application, and receive multiple personalized loan offers within minutes. Without affecting your credit score!
Last thoughts
Homeownership may be a big responsibility, with perhaps big maintenance costs, but you needn't be overwhelmed by it. If you plan your home maintenance budget in the right way, unexpected home repairs will never derail your finances.
So, come up with a game plan and determine how much to budget for your home maintenance and repairs. Once you do that, you can enjoy your dream house stress-free.
Read more: money saving tips for homeowners
A complete guide on how much to budget for home maintenance
was last modified:
July 11th, 2022
by
Recommended