If you are reading this, you must be one of the millions of people who don't trust contractors, or you have been wanting to renovate but are afraid to take the next step and jump into the pool of renovators. It's no surprise, as most of us are intimidated, scared and overwhelmed by the concept. And it's no wonder you feel that way, given the horrible home renovation stories we hear all around us – from botched renovations, to divorces, to horrible contractors, to painful city permit processes and bureaucracy. However, consider this: you clearly want to make your home a great place to live, otherwise you wouldn't be reading this. You should not let fear stop you from pursuing your dream home. We at Kukun call your condition "Renophobia". The good news is, it can be treated!
So you don't want to bother finding a contractor to ask for an estimate of your project? Or, worse yet, you don't know if you should trust him or her? OK, this article is for you, so read on. There are ways to estimate how much will your home renovation cost, without having to call a contractor.
The process of costing a renovation isn't really much of a mystery. Usually, the cost is pretty much measured by square foot. It can be fully loaded, meaning that the price reflects the cost of all material and labor. The price per square foot can be wildly different, from $300+ per square for the Bay Area to $100 in parts of the South. The cost really only has two components: the cost of labor and the cost of materials. Geographically speaking, the cost of material is almost the same, albeit with slight variations. Labor is where the cost really fluctuates, and it can be differ greatly based on demand, cost of living, availability of resources, etc.
The next thing you need to know is that the cost of an addition is much higher than for renovations. Why? It's simple: you need to build a foundation and that is expensive. A renovation of an existing space is not as expensive, it can be one-third to one-half the cost of an addition per square foot. Another complication is building a second story or adding to second stories. Building or adding a second story requires a stronger first-floor foundation to hold up the second story, another expensive requirement.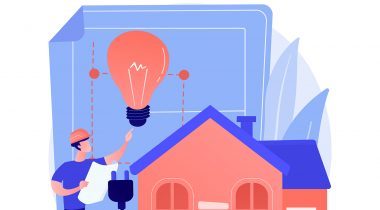 Now let us do some calculations:
Determine if you are renovating, adding or expanding. Renovating is for existing spaces and no foundational work is required. Additions are, as the name implies, new space being built out and thus require a foundation. An expansion is expanding the space by either adding to the house (meaning additional yet smaller foundation is required) or expanding within a built space by taking out a wall or including other space.

Determine the

size of the space

. Remember we need to cost per square foot, so having accurate measurements is essential. Carefully measure the square footage of what you will be adding and what you will be renovating.

Figure out the scope. Is it a cosmetic renovation? Is it a typical full room renovation, or is it stripping down the space to the studs? Of course, the latter is the most expensive.

Now check the average cost per square foot in your area for both additions and renovations. You can probably ask Siri or Google and get an accurate answer here. You can also browse

craftsman-book.com for more detailed costing

, but you really have to like details. This book is meant for contractors, not for you, but is very informative.

Finally, multiply the size of the addition by the price per square foot for an addition, or the size of the renovation by the cost of per square foot for renovations. For expansions, it will be both, so go ahead and figure out how much will be added versus renovated, and multiply the appropriate costs. If you are simply looking for a makeover or cosmetic change, your cost will be much less. In that case, figure out what each job is, price them separately and then add them up. For instance, if you are changing the

countertop of a kitchen

and refinishing new cabinets, then it is not square footage that counts. You can price the cost of refinishing cabinets and the cost of a new countertop on the internet and just add them up. You can do the math from here, right?
I know that explanation seems lengthy, but it is still just simple math. Of course, I think you should not bother with all this, and just use the Kukun's Renovation Estimator. It is more accurate than any walk-in contractor you will find, and easier and faster to deal with unless you have a special project with unique nuances.
It's time for the construction industry to be understood. It's not hard. I believe that with a little of due diligence you can understand how it works and how pricing works. You can follow your dreams of building your home. I started Kukun for the sole purpose of helping make America's houses feel like homes. I know it can help you and hope you utilize our tools to help create a home that reflects your taste, style and needs.
Dream homes should not be nightmares. I watch HGTV all the time – I'm hooked on Property Brothers, Love It or List It, and Fixer Upper – and I think what we see can happen in real life, though maybe with a lot less gloss and a bit more drama. HGTV inspired me to renovate my previous homes and to create Kukun, and now I hope to inspire you to build your cocoon.
Overwhelmed with the price tag of your home renovation project?
Kukun can help. We've got the perfect loan for you.
How Much Will Your Renovation Cost Without Having to Call a Contractor?
was last modified:
May 1st, 2022
by
Recommended