How safe is my neighborhood: Technology to the rescue
Irrespective of whether you're buying or renting a home, the safety of your family and yourself is obviously one of your top priorities. So if you're planning on moving into a new neighborhood, "How safe is my neighborhood?" is going to be one of the first questions that comes to mind. Well, all you need is your smartphone to find out. Thanks to technology, you now have apps that will give you updates about criminal activity where you live.
But before we get into the details of the apps themselves, let's begin by defining what makes a neighborhood safe.
What constitutes a safe neighborhood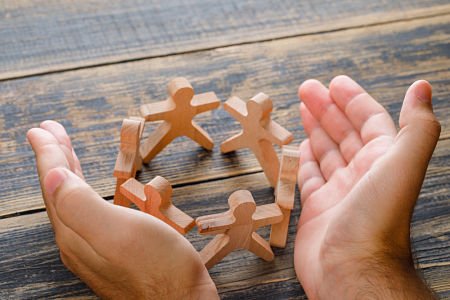 Here are five signs of a safe and healthy neighborhood.
Neighborhoods that host community events like farmer's markets and block parties tend to be closer-knit. These community events bring people together and encourage a healthy interaction, as a result of which residents tend to look out for each other. This leads to lower crime rates.
Any neighborhood that boasts of a healthy business community is a safe one. So if you see your neighborhood has a good mix of restaurants that offer different cuisines, mom and pop shops, cafes, bookstores, and more that are doing brisk business, it's an indicator that the neighborhood is safe and the residents are doing well enough to live comfortably and splurge occasionally.
One of the best indicators of neighborhood safety is the behavior of children. If the kids in the neighborhood are happy playing ball, skateboarding and cycling outdoors, it is an indicator that their parents consider the neighborhood safe enough to let them out.
Interacting with neighborhood watch groups is another way to know how safe a neighborhood is. Any community where the residents care enough about each other to have an efficient voluntary watch is usually the kind of neighborhood where crime is not encouraged.
This last one is a little obvious. Any neighborhood with a low crime rate is a safe neighborhood. But how do you know what the local crime rate is? That's where these apps come in handy.
Read more: Top 10 safest cities in America in 2019
Apps and how they work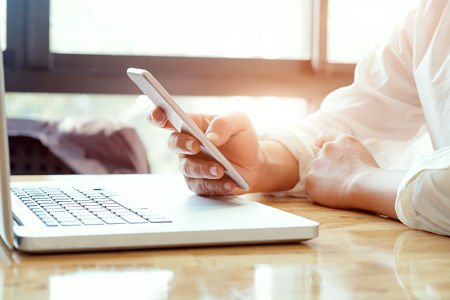 AreaVibes
AreaVibes is a free app that allows you to enter any state, city, neighborhood, or address in the United States and instantly gives you a livability rating of between one and 100 while plotting the location on a map.
The livability score takes into account factors such as crime, amenities, education, and housing. This app also compares the score of your neighborhood to other nearby neighborhoods and compares it to state and national averages.
The app has a unique custom function, allowing you to narrow down your search according to a certain livability factor. For example, if crime is your main focus, AreaVibes will break it down by crime trends, how many incidents were reported, and crimes per 100,000 people, and allow you to compare this data with crime statistics from different cities.
The Neighbors App
Another free app, the Neighbors app is an offering from Ring, the manufacturers of the Ring Alarm home security system. This app aims to function as a neighborhood watch app.
This app uses crime reports from residents and the local law enforcement agency to give you updates about crime and suspicious activities in your neighborhood. It also allows subscribers to contribute anonymously to the data.
However, a word of caution. Spend a little time educating yourself about Ring's partnership history with the police department. While Neighbors may have its pros and cons, Ring as an organization has a stellar reputation for delivering quality services and products.
NeighborhoodScout
NeighborhoodScout helps you decide if a neighborhood is right for you or not by breaking down the crimes in the area by types, such as overall crimes, property crimes, and violent crimes.
Not only does this app let you compare crime rates with other cities and with state and national averages, but it also allows you to outline a specific crime search area, by miles around a particular address or distance around the city. The app can also tell you what chances you have of becoming a victim of a crime in the neighborhood.
NeighborhoodScout allows users to create a custom search for their ideal neighborhood. Simply identify your ideal community, and the app will find you state-wise matches you can choose from.
While downloading and using most of the app's features is free of cost, detailed reports and data are chargeable.
Family Watchdog
By typing an address in the app's search box and hitting search, Family Watchdog generates a color-coded map of nearby registered sex offenders.
The color code responds to different crimes, such as rape, sexual battery, and assault against children. You can also see the offenders' names, aliases, photographs, and other information. You can also look for specific individuals by name.
Family Watchdog offers subscribers details about the movements of sexual predators within their neighborhood. It also offers a detailed blog, personal safety tips, facts about sexual assault, and more.
While this is a free app, you will need to pay for detailed reports about any offenders.
SpotCrime
SpotCrime is an online tool that maps criminal activities in your neighborhood using crime data from law enforcement agencies, user tips, and news reports to give you crime alerts via email, social media websites, and other media.
The most commonly used source for features like the crime maps and the city's most wanted list is law enforcement agencies. Crimes are represented by icons on a map of your neighborhood. Clicking on the icons will get you information about the type of crimes, locations, and sources of information. SpotCrime is a free app.
Why is the Kukun iHomeReport the best CarFax for homes? Let's find out!
How safe is my neighborhood: Technology to the rescue
was last modified:
October 10th, 2022
by
Recommended