When it comes to online furniture shopping, most homeowners spend countless hours picturing in their heads the ideal furniture setup for the desired room. Thanks to technology, there is no longer a need to go store-to-store, hunting for the right furniture. You can sit in the comfort of your lounge and browse through furniture online. However, how certain can you be that the furniture you select would be the perfect fit without evaluating it physically?
Most homeowners make the mistake of ordering furniture without doing the required research. But don't worry, if you are in the market for furniture, we have some tips for you to help you get that perfect match.
Purchasing furniture that is not the right size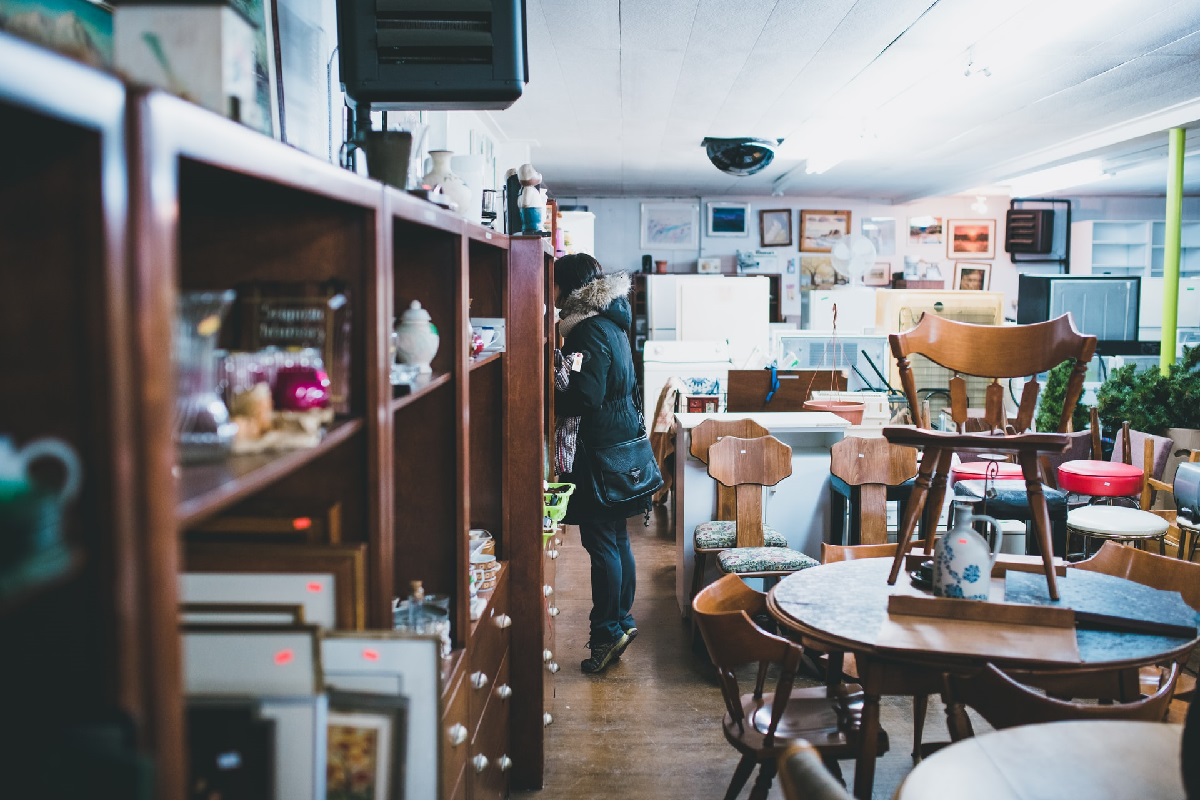 One of the most common mistakes that occur when buying furniture online is that it is either too big or too small for the room. Since the furniture is not in front of you, it is hard to judge the exact measurements. While the measurements are highlighted online, there is a huge difference in actually having the items in front of you, physically, and viewing them through an image. So how can you avoid this mistake?
You need to start off by measuring the area in which the furniture will be kept. This allows you to determine the amount of space you are working with. When you have narrowed down your choices of furniture, pay close attention to the width, length, height, and depth of it. You also want to look at the shape of the furniture to ensure that once placed in the desired room, you have adequate space to walk around the furniture.
For example, if you are buying home theater seats by measuring the area beforehand you can easily determine the amount of distance you have to work with between the screen and the first row and how many rows of seating you can easily fit in the theater.
Not comparing furniture online
We've all been there before, we find something online and, on an impulse, buy it. While that may be okay when it comes to shopping for clothes, it should never be the case with furniture. However, homeowners still make this mistake, and impulse furniture purchases turn out to be a disaster more often than not.
To avoid this mistake, you must exhaust your time to search different stores online. If done properly, chances are you will end up finding the item at a more reasonable price, of better quality, or something different altogether. There are endless possibilities when it comes to online shopping so it is important that you do proper research.
Another aspect of comparing furniture online you should look at is to read reviews. There are numerous different review websites online with reviews from individuals that have purchased the item. You need to read through the reviews to determine whether the product is a fit for you.
Read more: What is a billing address?
Not paying attention to return and warranty policies
It doesn't matter if you buy furniture in-store or online, two things you must always pay attention to are the warranty and return policies. No one really likes going through the fine print but you should when it comes to purchasing furniture.
Since you are purchasing it online, even with all the research, you can't be 100% sure that it is the perfect fit for you. You need to go through the return policy, just in case you are not satisfied with the furniture. In the return policy, pay close attention to shipping cost – always check whether there is a cost associated with returning the furniture or not.
Similar to the return policy, the warranty is equally important. Will the furniture be secured if there is any damage done during delivery and how long after the delivery is it covered? What is the policy for claiming warranty? You need to be aware of all the nitty-gritty of both the return and warranty policies so you can have an ease of mind with your purchase.
Read more: Loans furniture financing options online; good-bad credit
Doing zero research on the online store

The online world is a mystery unless you shop at big brands, you can never be too sure of what to expect. There are thousands of frauds and low-quality stores online and it is important that you stay wary of these. You should never buy from an online store without doing proper research on it. This means if you come across an offer online of your ideal furniture at half the price, chances are it is too good to be true.
To ensure that the store is reliable you can check for reviews online and ensure it is registered. You can check websites like Trusted Review and BBB for assurance.
Read more: How to buy furniture
Not paying attention to the online store's security measures
With identity theft on the rise, online shoppers need to be even more careful when making purchases online. To ensure that the proper security measures are in use for the transaction, you should pay close attention to the following two things:
Check if it is SSL encrypted. The easiest way to figure this out is to make sure the URL starts with "https." This encrypts the information submitted so hackers can't easily decipher it.
Make sure the website is trusted, you can go to websites like mywot.com to determine how trustworthy a site is.
To be extra secure, you can also clear your history, cookies, and cache after you have made the transaction. But note, this only secures your information from not staying on the computer, whatever information provided to the website remains with them.
Purchasing furniture is tasking as it is. You don't want to overcomplicate it by not doing proper research especially if you are purchasing it online. Be extra careful when it comes to returns and warranty policy and remember – you can never do too much research!
Read more: Great Tips For Shopping For Your Home Renovation
How to Avoid the 5 Common Mistakes of Online Furniture Shopping
was last modified:
June 5th, 2023
by
Recommended