DIY home improvements: How to build a window sill?
Home improvements are always events that homeowners look forward to, and being able to contribute to the process or do it entirely by yourself is definitely a source of both joy and accomplishment. In keeping with the DIY spirit, here's a quick read about how to build a window sill.
What is a window sill?
A window sill is the ledge at the bottom of any window and is an integral part of the window casings and window trim. Window sills are both functional and ornamental.
Functionally, a window sill covers the window's frame and blocks out drafts and gaps at the ledge. It also adds to the visual appeal of the window as well as the room.
Building a window sill is inexpensive and easy to do, just as long as you are handy around tools and have a little carpentry experience.
While planning to replace your window sill, keep in mind that a bit of an overhang is necessary. Ideally, a window sill should overhang around 3/4 inches from the front edge of the window frame or from the wall. The overhang could be more if you so desire it, but remember to keep the scale and design of the window while planning it.
Home Renovation Cost Estimator
Sorry, we currently don't have that project at our disposal.
---
You can take a look at our most popular ones:
Water Heater Installation
Exterior Door Replacement
Install Recessed Lighting
Exterior Door Installation
Interior Door Installation
Interior Door Replacement
Window sills come in a variety of designs, so while choosing one, make sure it works with the window design as well as the interior design theme in the room. Most window sills have squared off or rounded edges, but squared-off edges are the more popular among the two. Generally, craftsman window trims tend to work with most types of designs.
A common decorative touch that a lot of window sills feature is a trim underneath them, called an apron. While an apron is not always necessary, it is sometimes more than just ornamental and is used to cover gaps.
Read more: French casement windows
What is the best material for a window sill?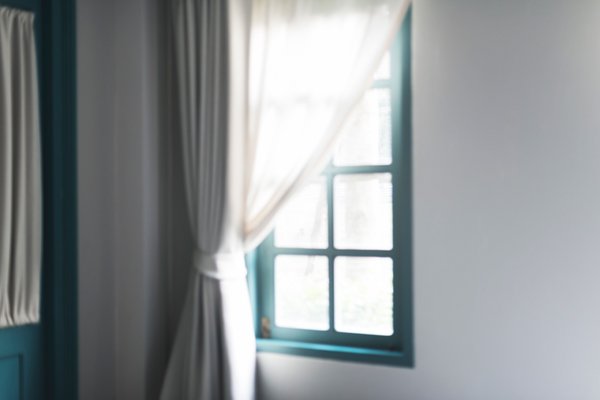 While a lot of hardware stores sell window sills made of high-density foam, wooden sills are the old-school favorites. The popular wood to make sills is the Ponderosa pine, but you can use any other decay-resistant wood as well.
Always choose the best quality, select grade timber to work with. Try and make sure the wood doesn't have knots, so you will not need to sand it. Your wood should also never be warped or bowed.
What materials and tools will you need?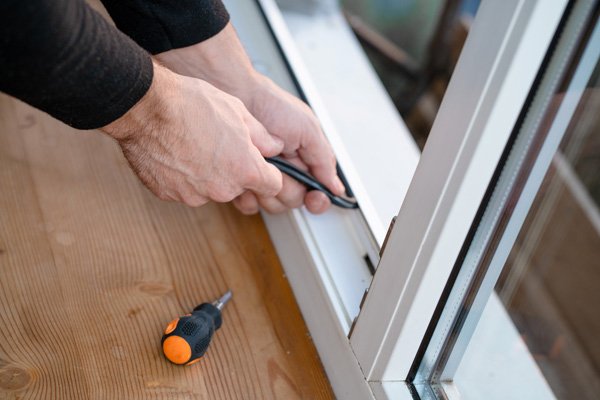 Either 1×6" or 1×8" pine board, depending on the depth of your window. The most common depth is 1×6".
A paint sprayer
Paint in the color you want your sill
A Miter saw
Jigsaw and jigsaw blade
A high-quality construction adhesive
Sander
Tape measure
Drop cloth
Safety goggles
Face mask
How to build a window sill
The first thing you will need to do is to remove your old sill. To do that, begin by breaking the caulking seal using a box cutter. Once that is done, use either a large flathead screwdriver or a mallet and chisel to remove them.
Next, measure the depth and width of the window. If you're working on multiple windows, it would help to make a list of each of them and name them, so you won't get confused.
Cut your board into the right length for your sill using a miter saw. The reason a miter saw is ideal for the job is because of its ability to give you the cleanest cut. Alternately, you could also get the job done for you at your local big box lumber store.
Remember to use the best side of the wood for the front of the sill. Also, while working on multiple windows, remember to mark the back of each cut piece so you know which window it belongs to.
Once that is done, measure and mark how much you want the sill to extend on either side of the window. Also, mark the depth of each window and how much of an overhang you want.
If you want the sill to have rounded edges, mark those off as well. You can use something as simple as a cup to help you mark those. If you're using square edges, you're good to start cutting.
Cut out each side using a high tooth jigsaw blade. Then, fit your window sill in place and see if you need to trim a little off the sides or clean out the sill area a little more so it can sit flat. If you need to do any trimming, be extremely conservative while doing it. You don't want to take off too much.
Using 220 grit sandpaper and an orbital sander, gently sand off any rough and uneven parts. Wipe down any sawdust so the sill is ready for painting.
Elevate your cut window sills on boards with a drop cloth underneath. Then, do a test spray to make sure everything is alright.
Begin painting in a slow back and forth movement. Keep in mind that using your entire arm instead of just your wrists will help you get a more even coat.
Once the first coat dries, apply a second coat using the same technique.
Next up, installing your window sill. This is where the construction adhesive comes in handy. Apply the adhesive onto the sill and fix it in place. Make sure the window sill is sitting flat.
If you have wooden window frames, you can use a few brad nails to help hold the sill in place.
In case you've used nails, use wood filler to close the nail holes. Finish off the area underneath the sill and the edges using painter's caulk. You've now successfully made and built a new window sill!
Read more: How to remove window blinds
DIY home improvements: How to build a window sill?
was last modified:
April 1st, 2022
by
Recommended