Before you apply for a loan, it's critical to know just what type of loan or how much you can actually afford. You need to calculate your loan payment keeping the principal balance of your loan, its interest rate, and loan term in mind.
Technically, your loan payment refers to the number of periodic payments you make in order to satisfy your mortgage loans, auto loans, any other loan type. Having a good idea of your monthly payment will help you put together a budget. You might even be able to get ahead of your debt with proper planning.
So, if you're contemplating an expensive home remodeling, you needn't be overwhelmed by its scale and expense. Fortunately, good loan options such as home improvement loans and home equity loans can bring down a lot of your burden — making your dream home a reality.
Interestingly, although unsecured loans such as personal loans are not tax-deductible, most home remodeling loans, home equity line of credit, and other secured loans are. The interest paid on mortgages can often be deducted on your taxes, resulting in a reduction of your annual taxable income.
Your loan options depend on the market environment, your credit history, income, and the lender. As a rule of thumb, borrowers with the best credit scores get the best interest rates in the market. So, before you shop for a loan, it's a good idea to find out your credit score and look at your credit report to make sure everything's in order. 
The next step is to calculate your loan payment to help you narrow your search for a loan and compare different loan costs on the basis of interest rates and loan terms. Such a calculation will help you make good financial decisions — helping you analyze how much you need to pay every month over the life of the loan. And, whether you can actually afford it given your income and other monthly expenses.
Let's explore how to calculate loan payment for your home remodeling in three easy steps.
Know the type of loan you want
Before you start crunching the numbers, knowing what type of loan you're getting (whether it's an interest-only loan or an amortizing loan, fixed rates or variable interest rates) is important for calculating your loan payments.
The reason is that methods of calculation vary depending on the type of loan. Keep in mind that you would only pay interest for the first few years and nothing on the principal with an interest-only loan while amortizing loan repayments include both the interest and principal amount over the entire period of time of your loan.
Calculate loan payment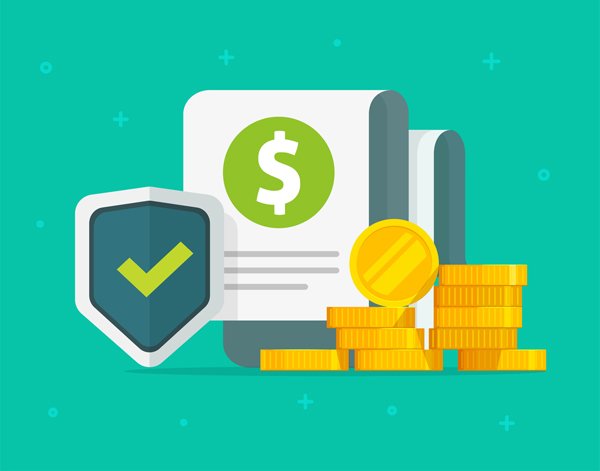 To calculate a loan payment, you can either do manual calculation (works for all currencies and loan types) or use an online calculator for loans, mortgages as well as mortgage rates.
1. Amortized loan payment formula
To calculate it manually, there is a universal formula for calculating loan payments:
M = P x ( J / (1 – (1 + J)-N))
This is what each variable means
M = payment amount
P = principal, meaning the amount of money borrowed
J = effective interest rate (Note that this is usually not the annual interest rate; see below for an explanation)
N = total number of payments (For example, if the loan term is 5 years and you'll be paying in twelve monthly installments each year, your total number of payments will be N = 5 * 12 = 60)
Calculate your effective interest J. Most loan terms mention the "nominal annual interest rate," but you probably aren't paying your loan off in annual installments.
Divide the annual interest rate by 100 to put it in decimal form, then divide it by the number of payments you make each year to get the effective interest rate.
For example, if the annual interest rate is 5%, and you pay in monthly installments (12 times per year), calculate 5/100 to get 0.05, then calculate J= 0.05 / 12 = 0.004167.
2. Interest-only loan payment formula
For calculating payments for an interest-only loan, simply multiply the loan amount you borrow by the annual interest rate, and then divide it by the number of payments per year. Another way to calculate loan payment is: Loan payment = Loan balance x (annual interest rate/12)
3. Credit card payment formula
Most lenders use a formula to calculate your minimum monthly payment based on your total balance. Typically, a credit card user needs to pay at least $25 or 1% (whichever is greater) of the outstanding balance each month.
These monthly payment amount calculations will also help you decide which kind of loan to look for.
Read more: Bad credit mortgage loans
Use a loan calculator
If all the Maths is making you break out in stress sweats, using an online mortgage calculator or a loan payment calculator will do the trick for you. Just make sure that you enter the right numbers into the right spots.
Last words
Once you know how to calculate your monthly payments, it's important that you have a solid game plan to pay off your loan. Who knows, you might even have enough money left over to make extra payments. If there are no prepayment penalties, you can actually save on interest by paying ahead on your loan.
Read more: How to Get a Personal Loan in 10 Easy Steps
How to Calculate Loan Payment in Easy Steps
was last modified:
August 4th, 2021
by
Recommended