How to choose a realtor when buying or selling a house
If you know how to choose a realtor, half the battle is already won in a real estate deal. Choosing a good real estate agent is one of the most important financial decisions you'll ever make when you want to sell or buy a home.
Of course, hiring a realtor comes at a price. But, they will guide you every step of the way during the real estate process and manage the entire transaction.
Typically, realtors charge a fee of 5% to 6% of the sale price of the house. This fee is usually split between the home seller and the buyer.
So, what exactly does a realtor do and how do you choose the right realtor?
What does a realtor do?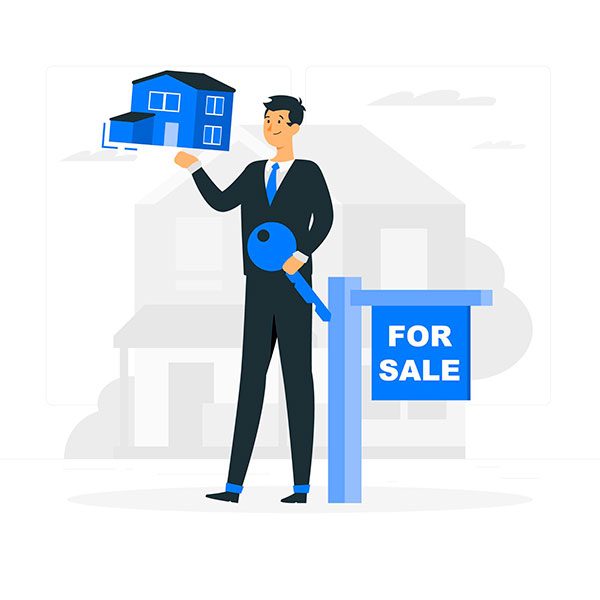 Generally, realtors help navigate the home buying or home selling process from start to finish. Once your realtor gets a good idea of your budget, the type of house and neighborhood you're looking for, and your timeframe for selling or purchasing a home, they will work to find you some good properties or good buyers.
What's more, your realtor will also accompany you to open houses of properties you desire.
And if you're looking to sell a house, the realtor may also act as a point of contact between you and the listing agent – negotiating a real estate transaction that will suit both the seller and the buyer.
And there's more, the realtor may even schedule a home inspection, draw up the paperwork, and help you with the closing of the deal.
If your realtor doesn't communicate with you every step of the way or is elusive, you may consider these qualities as red flags and continue your search to choose a real estate agent.
Why should you hire a realtor?
Unless you have extensive experience in buying or selling a home, are a real estate lawyer, or have a personal relationship with the person buying or selling the home you're interested in, you will need a good realtor to help you.
Having a realtor by your side is indeed a wise decision. It may help you avoid costly financial mistakes.
Here are some advantages of hiring a real estate agent to guide you in your home search.
Good neighborhood insight: A realtor has insight into a neighborhood that you may be interested in. Just attending an open house will not make you aware of issues such as the crime rate of the area, rowdy neighbors, parking problems, or neighborhood safety.
Better real estate inventory: Realtors know exactly what properties will be available on the market, when, and for how much. This knowledge helps you deal with the price bidding war when it comes to buying your dream home. In that sense, your realtor will help you get an edge over the competition.
Sound knowledge: A professional real estate agent can help you with the legal jargon involved with selling or buying a home. You may understand basic real estate terms such as a hot market, mortgage rates, and foreclosure but do you understand all the clauses in the real estate contract? A good agent will know all the details of a sale deal – even safeguarding your best interest.
Read more: Why location is key for home buyers
How to choose a realtor?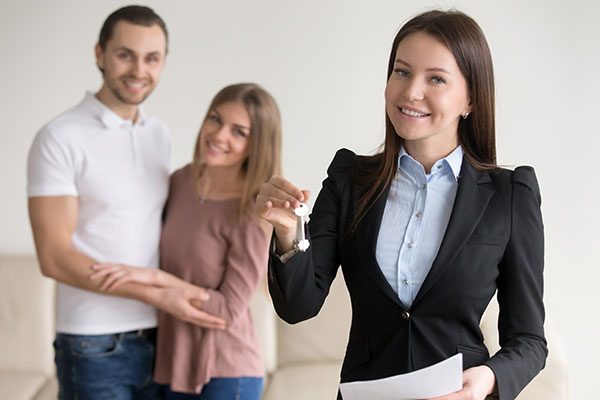 If you're wondering how to choose a realtor who understands you and your requirements, it's not so difficult. All you have to do is diligently follow some steps.
Step one: Know exactly what type of realtor you're looking for
You need to select a realtor whose philosophy is similar to yours. For example, if you're desperate for a house, and have a tight time frame, you'll do well with a realtor who's known for their aggressive tactics. Such a person may also help you lower a just-out-of-reach price tag.
Similarly, a realtor who is upbeat and optimistic may transfer their excitement to you and your kids while moving to an unfamiliar city.
Step two: Utilize your community network
If you're buying a home in your local neighborhood, you can always ask your friends and family before hiring the best realtor in the area. Someone who has a good track record of closing deals successfully.
Apart from this, you can search online for referrals and client testimonials. Or, take the help of social media to find yourself the best real estate agent.
Step three: Check referrals and review credentials
A good realtor may have additional credentials apart from their yearly licensing requirements. For example, you may find a realtor with a green designation if they specialize in green features. Then there's the Military Relocation Professional (MRP) for service members, the Accredited Buyer's Representative (ABR) for homebuyers, and realtors with At Home With Diversity (AHWD) certification – trained to navigate fair housing for people of various genders, races, creed, and cultures.
Keep in mind that a realtor with a capital R will be a member of the National Association of Realtors, a professional organization meant for licensed realtors.
The next step is to examine references once you have a list of potential realtors. Because purchasing a house is such an important life decision, you'll want the best representation you can get. Don't be hesitant to inquire and ask for the contact details of referrals. Any realtor worth their salt will help you verify references.
Step four: Don't be afraid to ask questions
Whether you're buying a house in your nearby neighborhood or across the country, make sure your realtor has in-depth knowledge of the place you're looking to move to.
Ask every kind of question regarding nearby good schools, parks, shopping centers, green spaces, sports complexes, and local amenities such as banks, hospitals, and restaurants.
Step six: Arrange an interview
Once you curate a small list of potential realtors you feel comfortable working with, you need to make sure that they are indeed a good fit in person too.
For that, you must conduct an interview with each candidate. If and when you find a dependable real estate agent, it's time to start looking for your dream home together!
What to ask the realtor as a buyer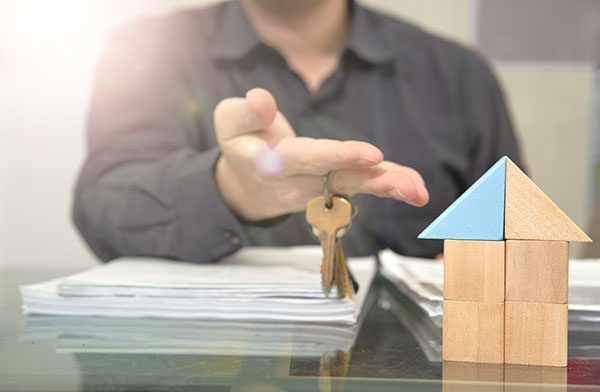 Here are a few important questions you need to ask when choosing a buyer agent. Keep in mind that a smart realtor will give you the availability of listed homes and the level of competition – setting reasonable expectations for the buyer.
How is the current real estate market?
Will I face difficulties as a buyer in the current market?
How can you assist me in locating listed properties in my price range?
How can you help me get good offers and negotiate with sellers?
Will you accompany me to open houses?
Will you be available to me throughout the home-buying process?
Read more: Can a realtor tell you other offers are?
What to ask as a seller
Here are a few questions you should ask your realtor as a home seller.
What are the comparable real estate listings in my area? 
Will you analyze my home's worth according to your market knowledge?
What home improvements should I make to prepare my house for sale to get the maximum return on investment?
How will you market my home? Will you use professional photos, video tours, and advertising? 
Read more: Why my house is not selling in hot market?
Last thoughts
Every experience of purchasing or selling a house is different. You need to keep your housing requirements, budget, time frame, and housing preferences in mind before hiring a realtor.
Whether you're a buyer or a seller, you want to be sure that the real estate agent you choose has your personality, has a similar working style to yours, and is responsive.
How to choose a realtor when buying or selling a house
was last modified:
November 2nd, 2022
by
Recommended