Whether you're designing a new fireplace for your home or remodeling your existing one, a feature that cannot be overlooked is the importance of fireplace doors. They are almost a must, especially for a wood-burning fireplace.
The fireplace doors help keep ash and smoke out of your living room while you enjoy a wonderful fire in the thick of winters. Fireplace doors come in many styles, designs, colors, and sizes. So, how to choose fireplace doors that are the best, and easy to install?
We have your back! We will help you select the perfect door to accentuate your fireplace and make the whole process fun too. Read through the blog and take the aspects mentioned into consideration.
But first, the question we need to answer is:
Why do you need fireplace doors?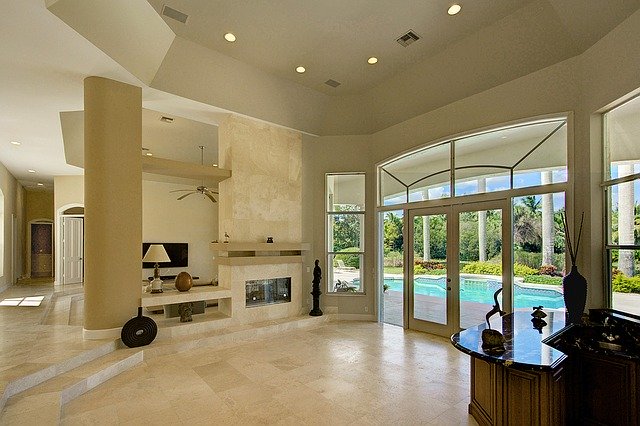 A fireplace door is a necessary feature in your home not just because it provides safety, keeps the cold air out and the warmth in, but it also completely changes the look of your fireplace. It adds a finished decorative touch to your pleasant hearth, making it even more appealing.
Interestingly, glass doors actually help your fire burn better. The doors enclose the burning area, allowing the firewood to burn well and produce more heat. Glass doors absorb and radiate heat into the room — much better than a fireplace without doors.
If you're planning to install fireplace doors or retrofit your old wood-burning fireplace, know that quality tempered glass fireplace doors cost about $600 to $900 on average. They may go as high as $3000 to $5000 for custom doors. The total installation amount depends on the material and size.
Read more: interior door installation cost
Pointers on how to choose the best fireplace door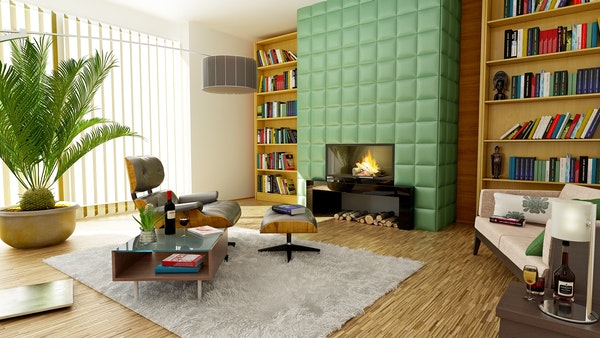 Know your fireplace design and type
The first thing to understand before you go shopping for fireplace doors is whether you have a masonry fireplace or a zero-clearance one. Masonry fireplaces are constructed at the time the house is. It uses brick or natural stone, put together with mortar. Even the chimney outside your home would be a more permanent structure with brick or clay.
The zero-clearance, or factory-built fireplaces, on the other hand are the ones that have been built elsewhere and then installed in your house. It usually has a metal surround for a fireplace and the chimney exterior will have vinyl or some sort of siding.
How about some fireplace decor ideas? Take a look at our guide.
In such custom fireplaces, we recommend pre-fab doors that come with suitable hardware for attachment to the metal fireplace. The reason is simple, you need door frames that do not cover up the air inlets found within the opening of the metal fireplace. If air is not allowed to circulate through the inlets, the fireplace could overheat and lead to a fire.
So to buy a fireplace door, you need to establish the above facts; only then will you be able to buy the right door for your fireplace.
Have you considered an electric fireplace for your home? if so, try our guide on reasons to buy an electric fireplace for your home
Get your measurements right
Note down the accurate dimensions of your fireplace opening. Measure your hearth, both flush with the firebox and above the firebox. These measurements will help you determine if you need a stock or custom door. A stock door is usually an overlap fit, while a custom-made door fits inside the fireplace opening.
Generally, a stock door is designed to fit fireplace openings that are perfectly square. The reason a correct measurement is important is, ill-fitting doors can decrease the efficiency of your fireplace and may even pose a fire hazard. If you need doors that add to the performance and safety quotient of your fireplace, do not underestimate this aspect.
Choose between tempered or ceramic glass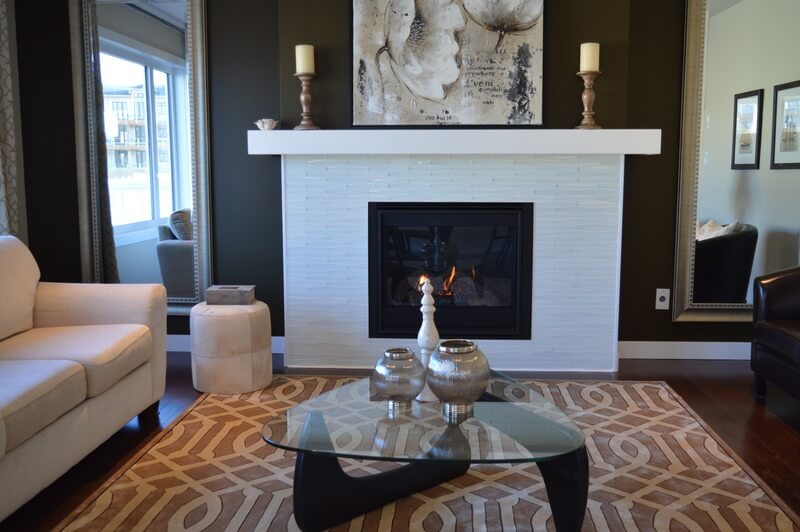 Fireplace glass doors are extremely energy efficient. They amplify the heat by blocking heated and cooled air from escaping. Hence, reduce energy costs. Though doors can be left open for medium wood fires, they should be closed for a dying one. The debris doesn't spill onto the living room floor or singe clothing and furnishings. They also help prevent household fires, keep kids and pets away, and add style to your room decor.
The most common fireplace doors use quarter-inch tempered glass. This glass is heated in a furnace and then quickly cooled in such a way that it increases its strength and tolerance to high temperatures. The other option is to go for ceramic glass, with higher thermal shock rating, for a much hotter fire when the doors are closed. Make a choice depending on your requirements.
Select doors based on their opening mechanism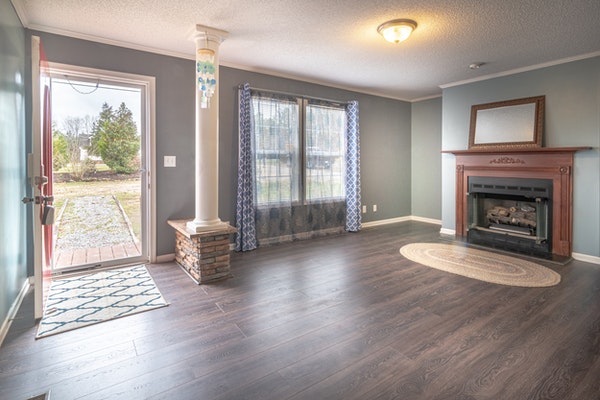 There are two basic kinds of fireplace doors: cabinet styling and bi-fold styling. While cabinet doors swing open 180 degrees, bi-fold doors open very much like a closet. As the name suggests, a bi-fold has two panels per unit that fold into each other on opening. They are great if you need a wider (read romantic) view of the fire for your living room. The third, less common, option is to have a free-standing screen that works very much like a door.
Once you've zeroed in on the type of door, the look and finish can be decided upon. Peruse the market for all varieties of cabinet and bi-fold and decide which one is more suitable for your living room.
Pick a style that appeals to you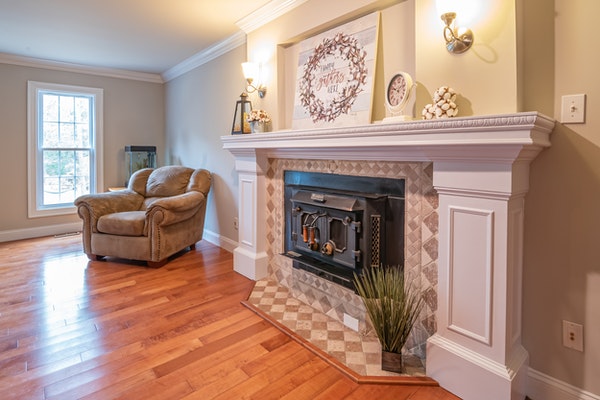 When you're clear about the type of fireplace door you require, you can browse through the different styles available. From rustic and vintage to elegant and industrial, take your pick. You may opt for modern and contemporary designs that blend in with almost any décor.
Some other aspects, to look for, include the finish color, spark protection, handle style, and even the tint of the glass. In case you are particular about keeping the remnants of a died-down fire from the previous evening hidden, go for bronze or gray tinted glass. You certainly don't want your fireplace to show unsightly stained walls, heaps of left-over soot, do you?
Know when to replace your fireplace doors
Over time, most fireplace glass doors may darken by heat and soot. Apart from detracting from the glow of the fire, your doors start to look like eyesores. It's important to replace darkened or damaged fireplace doors at the earliest.
Once you find the right doors based on the existing framework, the installation takes a relatively short time and is a simple enough process.
Final note
Whether you have a wood-burning or a gas fireplace, doors for it are important. Not only are they functional in keeping the cold air out of your home, and the warm air in, they add their decorative charm too. Do invest in a good fireplace door for all the reasons mentioned and keep the above pointers in mind when shopping for it.
We hope we helped you a little on how to choose fireplace doors for an amazing fiery session with friends and family.
Read more: Turn Your Fireplace Into A Focal Point Of Your Home
How to Choose the Best Fireplace Glass Doors
was last modified:
October 11th, 2022
by
Recommended