How to Choose Your Bathroom Door?
If you are looking to renovate your bathroom, changing the bathroom door can be a good starting point. The wide range of door types available in the market can make it difficult to pick one. You will need to take into account the functionality, cost, and aesthetics while making your final choice.
Factors to consider while choosing a bathroom door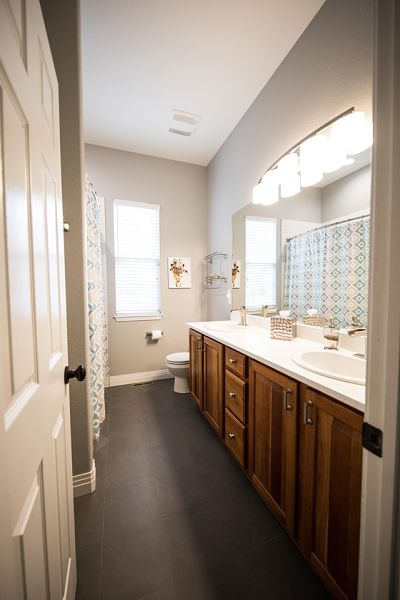 Some of the most important factors to consider in this regard are:
1. Select the right material
While wood is a popular choice for interior doors, the bathroom door will be exposed to moisture and humidity. This may make the wood swell and bend. It is best to go with metal or fiberglass doors for the bathroom.
How to Modernize Your Bathroom with Minimal Disruption?
2. Check the swing
Space is expected to be a constraint in the bathroom. You need to check the swing of the door in question to ensure that it doesn't cause any unnecessary obstructions. You may choose between a right swing, left swing, inward swing, and outward swing. The selection should be based on the shape and size of your bathroom. You can go for doors that swing out for very small bathrooms to make the best use of available space. If you choose to go with inward right swinging or left swinging doors, check the position of the bathroom cabinets and mirrors before making the final call. The door shouldn't block anything inside the bathroom.
Further info in bathroom design? Check these Small Bathroom Layout Ideas From an Architect
3. Choose the frame
If you want to keep your existing frame, you can go with a regular door. However, if you want to replace the frame, it is better to go with a pre-hung door. Prehung doors are easy and faster to install.
Read more: Prehung vs slab door
4. Measure the opening
A normal rule of thumb is to buy a door unit that is ⅛ inches smaller than the opening in all directions.
5. Check out various design options
The door needs to go well with the interior of the bathroom. Check out the available design options before making the final choice.
Read more: Change door to open the other way
6. Choose the right finish
The finish has a big role to play when it comes to the longevity of a door. Choose a finish that goes best with the material of your door for the best results.
Read more: All you need to know about bathroom door locks
Which type of door is best for the bathroom?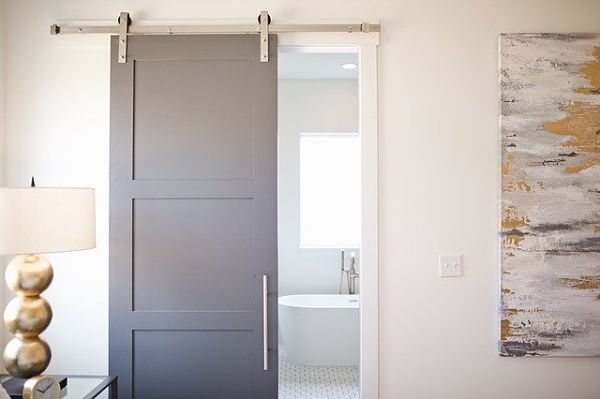 There are several types of doors that are good for bathrooms. A lot depends on your requirements, budget, and interior design. Some of the more popular options are:
Barn doors

Simple panel doors

French doors

Glass panel doors

Frosted glass doors

Stained glass doors

Doors with built-in mirror panels

Sliding panel doors

Chalk doors
How much does a bathroom door cost?
Your bathroom door can cost you anywhere between $180 and $600 per unit. This price is without the labor and installation cost. The usual labor cost to hang a single door is between $100 and $300. You may want to use our cost estimator to calculate the overall cost of your bathroom renovation project.
What is the standard bathroom door size?
The width of a normal bathroom door is 32 inches. However, you can bring it down to 24 inches if you are dealing with a very small bathroom.
So, what are you waiting for? Start your bathroom renovation project today!
Read more: 10 Rookie Bathroom Design Mistakes to Avoid
How to Choose Your Bathroom Door?
was last modified:
January 17th, 2023
by
Recommended